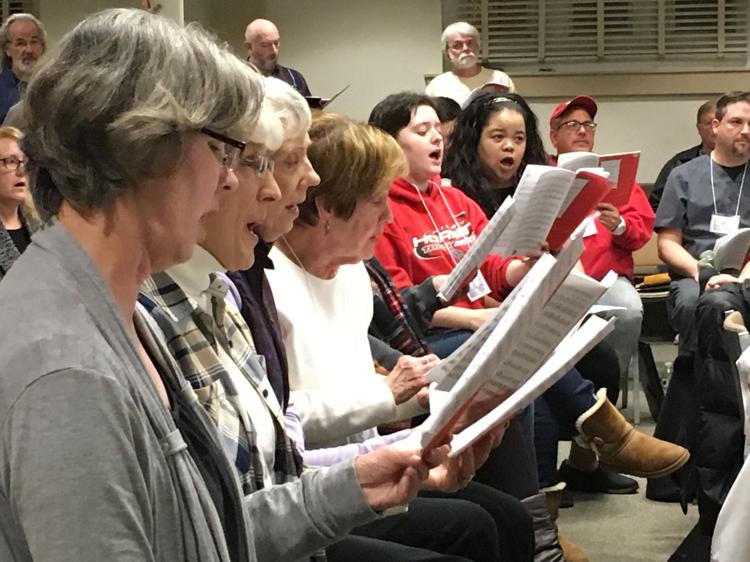 SHARON — The air will be swirling with music and holiday cheer this weekend as the Shenango Valley Chorale ushers in the Christmas season with its 46th annual Christmas concert.
"It's our biggest and most festive concert of the year," Chorale Vice President Susan Piccirilli said.
The concerts will be performed Friday at Westminister College's Wallace Chapel and Saturday at Sharon's First Presbyterian Church.
"The locations are a big part of what makes these concerts so special," said Ann Molsom, an Alto II and the Chorale's last remaining original charter member. "The churches are so pretty when they are all lit up at night and ready for Christmas."
For the past 12 weeks, Chorale members have been hard at work preparing for its most popular concert of the year. Some members have performed the songs before, but for many, the set list is completely fresh.
"It's been quite the journey," Shenango Valley Chorale director Stephen Barr said.
Barr, a trained conductor and composer, and choir director at Slippery Rock University, is accustomed to working with experienced musicians. But the mixture of skill levels involved in the Chorale is a part of what makes the group unique, he said.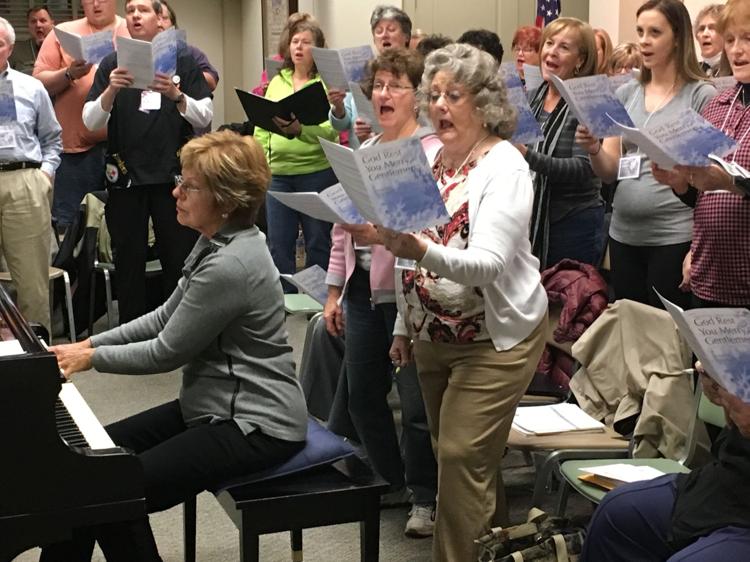 "We have music educators, musical theater performers, and we also have people who have never taken a voice lesson in their life," Barr said. "But the most important thing is that we are all coming together as a group to make a product. It's the fulfillment and enjoyment of the process."
Barr says that concertgoers can expect a little bit of everything when they show up to Friday and Saturday's shows.
"Music plays such a large part in our sensibilities during this time of year," Barr said. "The main goal is to make it accessible and enjoyable for everyone."
The Chorale will begin the concert with a higher order piece in Vovaldi's "Gloria" before getting into some of the more traditional Christmas carols. The more well-known pieces include "God Rest You Merry, Gentlemen", as well as "12 Days of Christmas" sung in a different musical style for each day.
"We do music of all different styles," Molsom said. "I think that's what keeps people coming back year after year."
But according to Molsom, the Chorale is most excited to perform one of Barr's original pieces, titled "The Oxen."
"We really wanted to sing one of his songs," Molsom said. "Knowing that Stephen is pleased with how we perform it will be the most important thing for us."
The concerts begin at 7:30 at the respective locations, and tickets can be purchased for $10 at the door.
"We just want people to enjoy the couple hours they get to spend with us," Barr said. "We hope that when they leave they will be filled with Christmas spirit."