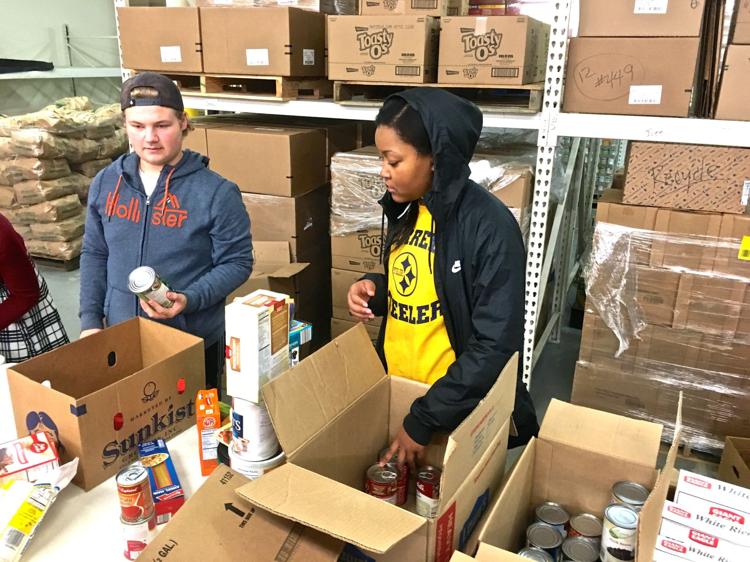 HERMITAGE – Ben Scrivens has found that the business world has more to offer than just money.
A senior at Commodore Perry High School, Scrivens also is a student at the eCenter in Hermitage. The subject – how to start a new business and become effective in the business world. 
"I've grown closer to the kids here (eCenter) than I do with the kids at high school,'' Scrivens said. 
He, along with 20 other area students spend half their day at their respective schools, then study the remainder of the day at the eCenter at LindenPointe. Known in the educational community as an eAcademy, it offers college credits to high school seniors. 
Admission to the eCenter program is a competitive process, where top students get accepted in the program.
Operated by the non-profit LindenPointe Development Corp., which was awarded a $90,000 grant through the Appalachian Regional Commission, a federal program that provides economic development funding to all or parts of 13 states.
The commission's funding is used to benefit all of West Virginia, and parts of Pennsylvania, Ohio, Alabama, Georgia, Kentucky, Maryland, Mississippi, New York, North Carolina, South Carolina, Tennessee and Virginia.
Under the grant terms, the eCenter had to come up with a one-to-one match of the Appalachian Regional Commission's funding. School districts participating in the program and private entities contributed the $90,000 match.
On Tuesday, these eCenter students went to Community Food Warehouse of Mercer County, where they donated their time to fill boxes with food for the needy. The lesson here is how to work as a team with a straightforward goal. 
Marissa Hopson from Farrell High School is another enthusiastic student for the program. In talking about the eAcademy, Hopson said she already learned a lot.
Students are required to work in teams to create a fictitious business that offers a product, service or both.
"At first we wanted to create a basketball with software for training that would tell players what they might be doing wrong in making a shot,'' Hopson said. "But we found along the way that Wilson (an athletic equipment manufacturer) has creating something very similar.''
Hopson and Scrivens said the program has fed them a huge desire to enter the business world. The eAcademy gives students a year-long intensive course in developing leadership and entrepreneurial skills.