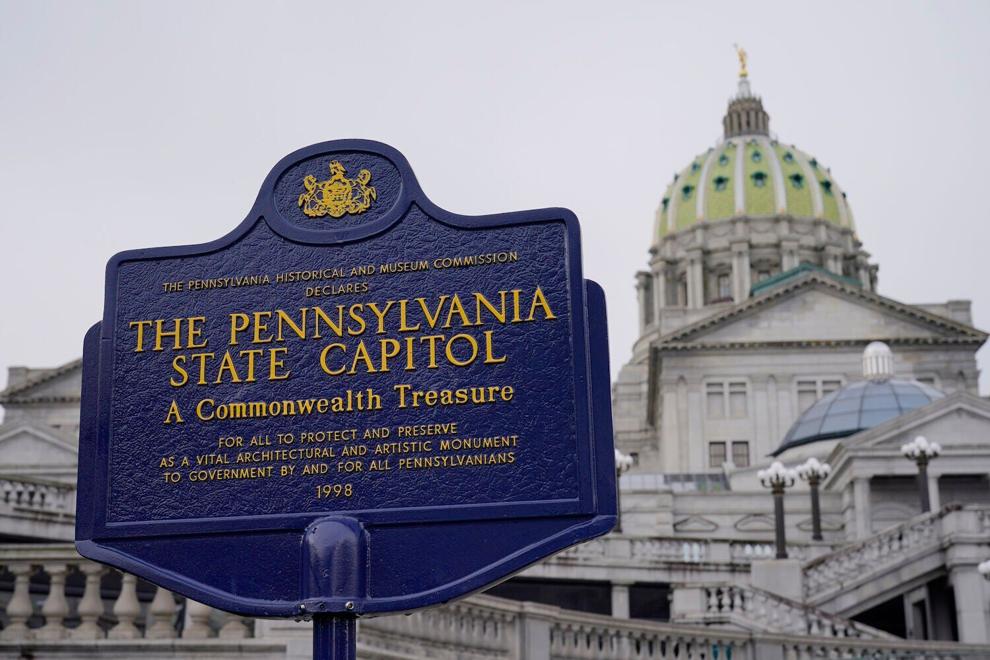 HARRISBURG — Three bills intended to counter welfare fraud were voted through the Pennsylvania Senate this week.
The bills separately seek to prevent food stamps and cash assistance from being paid to the deceased (Senate Bill 243), require the Department of Human Services to compare state employment and income records with public assistance registration (Senate Bill 244), and generate a report on efforts by Human Services to ensure lottery winnings are being calculated when determining income eligibility for public assistance (Senate Bill 245).
All three were carried on the strength of the Senate's Republican majority, 28-21, with one Democrat in support and one Republican absent from the vote. The bills now move to the state House where Democrats hold a one-vote majority.
"This bill package aims to improve oversight into programs that exist for those in real need," said Sen. Michele Brooks of Jamestown, R-50th.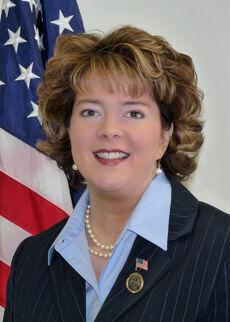 Brooks helped draft SB243 and co-sponsored SB245. She is the majority chair of the Senate Health and Human Services Committee, through which the bills advance to the chamber floor.
"The bills passed by the Senate (Wednesday) will only serve to bolster these programs for the future and those who require them," Brooks said.
Pennsylvania's Office of State Inspector General reports that from July 1, 2021, through June 30, 2022, its staff filed 662 criminal complaints against people accused of welfare fraud totaling a combined $3 million. Inspectors reviewed 19,872 applications for public assistance, saving an estimated $39.3 million through its efforts, a year-end report states.
Pennsylvania's Public Assistance Integrity Act requires lottery winnings of $600 or more to be reported and prorated across 12 months when determining income eligibility for food stamps and cash assistance.
The bills advanced just over a month after extra payments through the Supplemental Nutrition Assistance Program, authorized as a result of the pandemic emergency, ended. The state Department of Human Services estimates 1.9 million people in Pennsylvania receive SNAP assistance. All households affected lost at least $95 monthly and, on average, $181 each month.
Sen. Art Haywood, D-Montgomery/Philadelphia, minority chair of Health and Human Services, said the bills are redundant to extensive weekly and monthly work ongoing by DHS to vet payments. He spoke of collaborative efforts with the Department of Health, Internal Revenue Service and managed care organizations, and said lottery winnings have proven to typically not adversely affect one's eligibility.
"This bill really just shows inefficiency and waste here in the legislative process," he said twice during floor debate on the two records-checking bills before remarking on the bill involving state lottery winnings. "The cost of trying to recover these savings will exceed the cost of trying to implement this program."
Sen. David Argall, R-Carbon/Luzerne/Schuylkill, said welfare fraud occurs in counties rural and urban. In January and February 2023, Argall said, 85 people have already been formally accused of committing $500,000 in fraud.
While Argall acknowledged state agencies are working to ensure benefits payments are proper, he said it's not required by law. Making it law will prevent an administration from ending or limiting such practices unilaterally, he said.
"If we can squeeze the waste, fraud and abuse out of the system then we can afford to help those who genuinely need it a little bit more," he said.