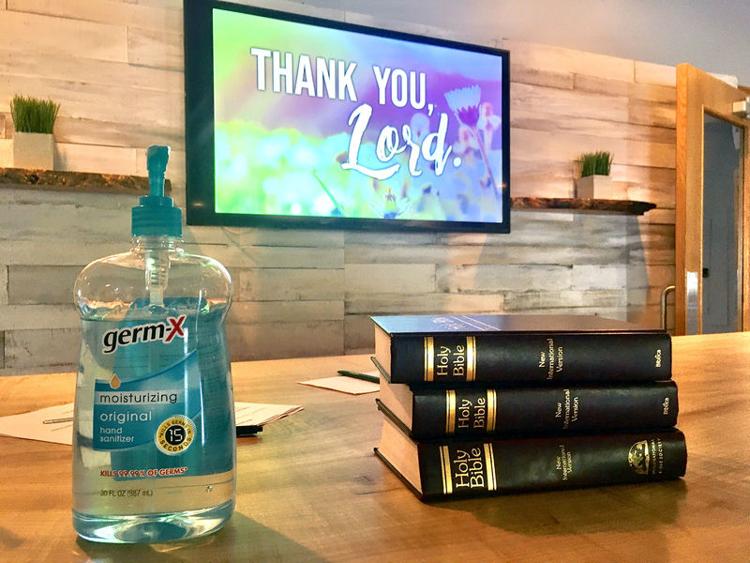 HERMITAGE – Brendan Hegwood was called upon by his church for what is now one of the most sought-after talents among religious groups – creating online streaming of services.
When COVID-19 hit in mid-March, it halted most church services of all denominations. A member of Grace Chapel Community Church in Hermitage, Hegwood said it was a quick and stunning moment.
"When this all hit, it took everyone by surprise,'' he said.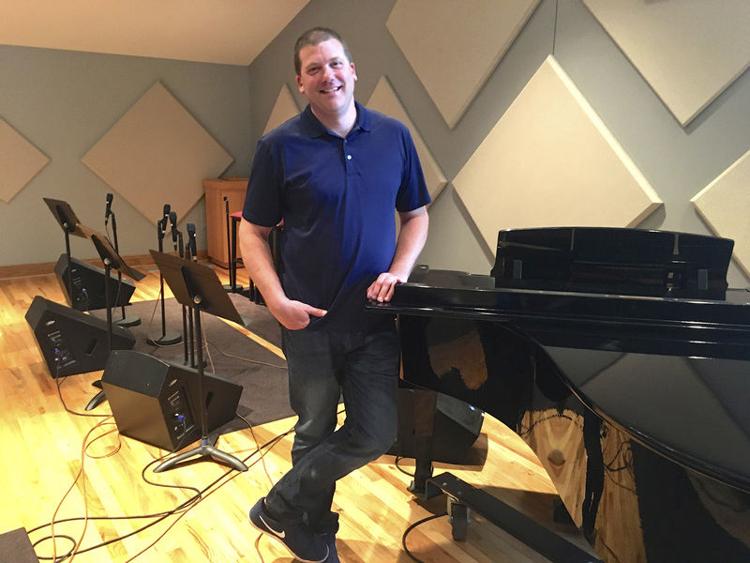 The pandemic has created a different era for churches. Religious groups want to stay connected with their members while also acting responsibly in keeping the virus from spreading.
Creating an environment where hundreds gather closely together under one roof could result in the virus spreading like wildfire among the faithful.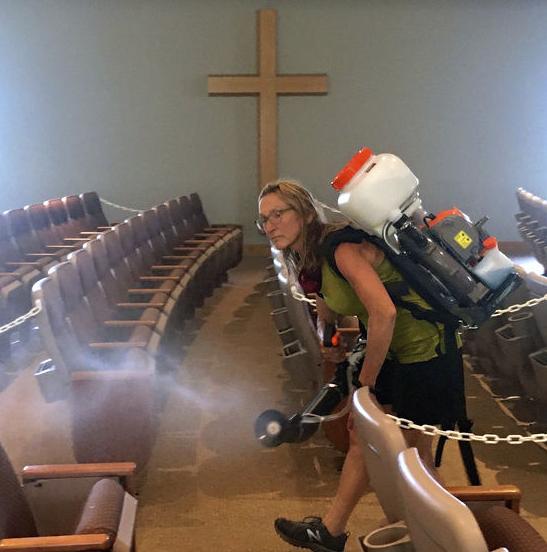 A decade ago, audio recordings of sermons for shut-ins was the standard. Leaps in technology now allows for live video streaming of services not only for church members, but anyone with a computer.
While Grace Chapel had some recording equipment, it was clearly below par. More-sophisticated technology was needed, Aaron Lego, Grace Chapel's lead pastor, said.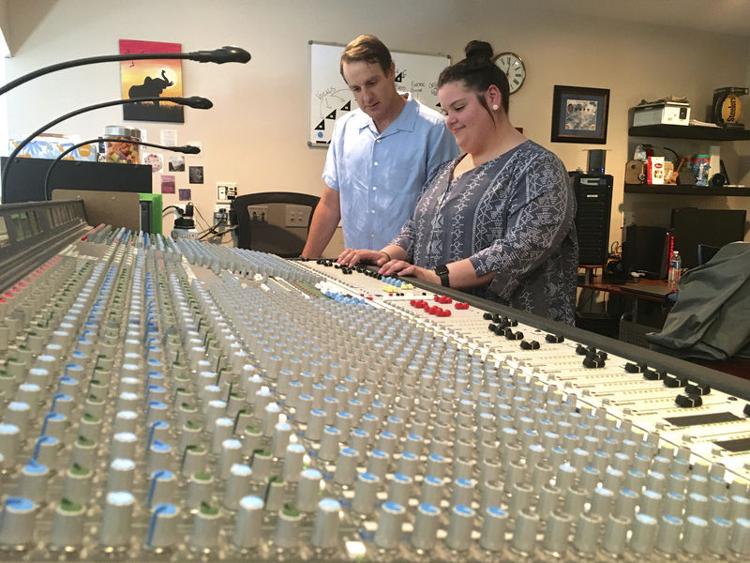 A problem quickly surfaced – a buying frenzy for production equipment as thousands of other churches were in the same position. Grace Chapel was able to hunt down two video cameras for sale, which it quickly bought.
"We ordered have a third video camera but have been told there's a five- to six-week backlog,'' Lego said.
In all, Grace Chapel spent over $12,000 for new equipment, he said.
Services were created and streamed online with a few people inside the church. Creative ideas were used to make them meaningful. Communion, for example, is normally given in the church by passing small individual amounts of bread and vial of juice.
"In our online service, we asked people to eat and drink something in their home that symbolized the body and blood of Christ,'' Lego said.
Like other ministers and pastors, Lego found it difficult in not being able to physically meet an ailing church member. Hospitals discouraged such visits unless it was an end-of-life situation. Further, there were times even visiting someone at their own home was an obstacle amid fears he might unknowingly infect the sick member with the virus.
"A lot of the times we used phone calls to check in on people,'' Lego said.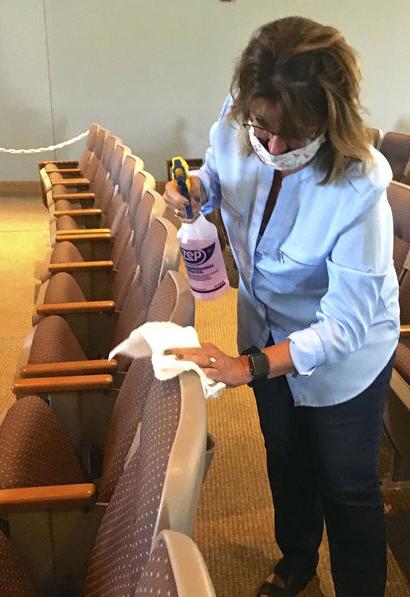 Then came the big hurdle – reopening the church for regular services. Lego said he contacted leaders of various faiths in the area looking for tips on reopening.
"We were one of the last ones to open in our area,'' Lego said.
Among the innovations Grace Chapel enacted was to trim the regular service time to 45 minutes from the normal 70 minutes.
"It gives us extra time before each service to allow us to sanitize the church,'' he said.
Rows of seats in the church are blocked off to create social distancing.
After a service each row that was open for seating gets cleaned by hand with a cloth and sanitizer. Every chair in the church gets sprayed by "fogger'' equipment with disinfectant by a member of the maintenance staff.
Hand sanitizers are placed at the church's main entrance and in other areas. There's no mandatory rule that everyone attending services must wear masks.
"But we strongly encourage it,'' Lego said.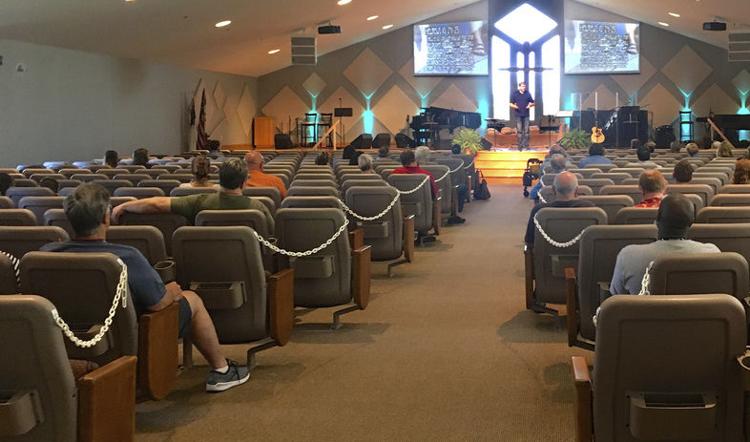 The church is concerned about safety but tries not to be overbearing, said Merry-Jo Holder, Grace Chapel's executive director.
"We try to make everyone as comfortable as possible, Holder said.
Communion at the church, given once a month, also got updated to inhibit the spread of germs. The traditional small piece of bread and a little vial of juice continues to be used.
"We put them in a pre-sealed plastic package so the inside doesn't get touched,'' he said.
As a member of Grace Chapel, Hegwood said having services restored in the church is meaningful. But he also learned something else about the long absence.
"You miss seeing everybody,'' he said.