SHARON –The Sharon High School Alumni Hall of Fame Committee will induct its 2021 class this weekend.
The inductees are Judge Albert E Acker '43 (posthumous); Sam Messina '50; Robert Oscar Matthews '67 (posthumous). John Wood, M.D., '68; Cynthia Wiley, D.M.D. '75; and Eric Mausser '98.
The inductees must have graduated at least 20 years ago. They are selected for professional or community impact in their field in the categories of Arts and Entertainment, Business and Commerce, Community Service and Volunteerism, Education and Humanities, Government and Military, Medicine and Health, Philanthropy and Nonprofit, Science and Technology and Sports and Recreation..
The honorees will speak at an assembly for the Sharon High student body at 1 p.m. Friday.
Two students from the Class of 2022 will receive scholarship awards: Ally Grande and Lisa Wheaton.
The induction lunch will be at 10 a.m. Saturday at the high school. Tickets are $20 and will be available at the door.
The inductees: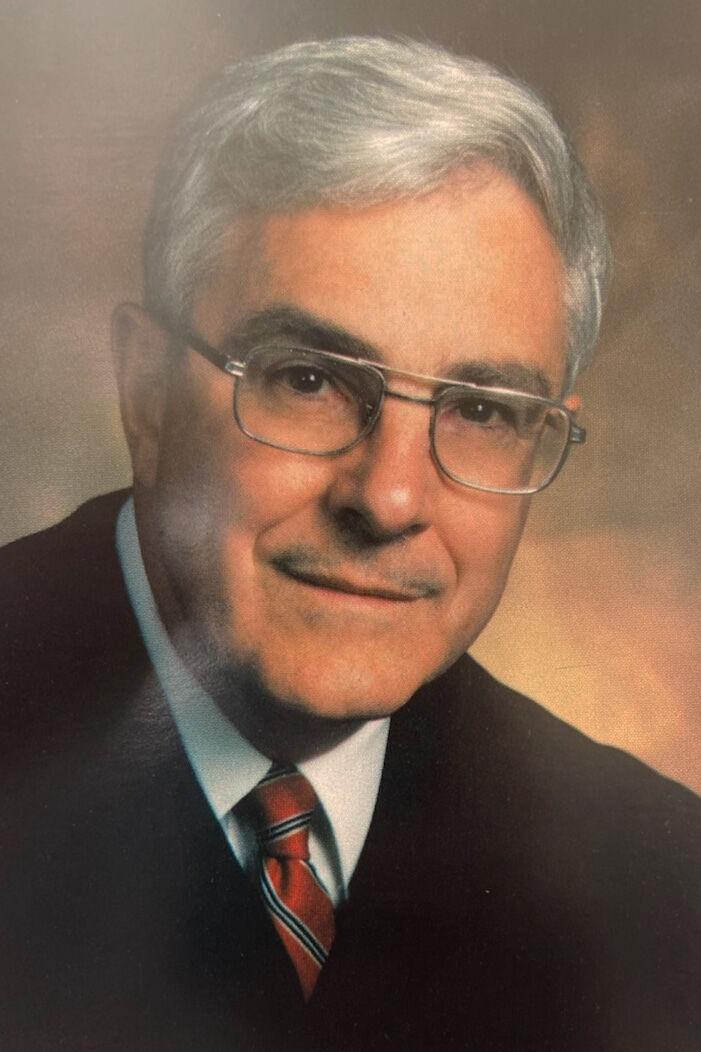 Judge Albert E. Acker
Judge Albert E. Acker is remembered as a hard working and driven individual within the Sharon community. He demonstrated diligence and showcased bold integrity in his life's work. Acker attended Sharon High School, and stood out as a remarkable student. Graduating as president of the class of 1943, and taking Allegheny College classes as a high school senior, Acker was already seen as a man of great intelligence and strong moral code.
In 1950, Acker graduated from Dickinson School of Law in Carlisle, Pa. Post graduation, he chose to focus on legal review for practicing lawyers. Acker's career as a successful judge was particularly distinguished. In 1968, he attended National Judicial College at the University of North Carolina and took an advanced session in 1972, which quickly set him above the rest. Acker also received an honorary doctorate from Thiel College in 1981.
Acker remained steadfast and loyal to his duties on the bench throughout his career and was a member of the American Judicature Society, the Pennsylvania Supreme Court, and was appointed to a ten year term on the Juvenile Court Judges commission. In addition, he was elected and served as president of the Mercer County Prison Board for thirteen years. Acker upheld his position on the bench until his retirement from civic duty on October 6, 1991.
Not only did Acker serve his community proudly through his chosen profession, but he also served in the U.S. military as a lieutenant on the defense council in Germany during World War II. Years later, he again committed to military defense during the Korean conflict.
While Acker was well respected in his community and among his peers, it is perhaps his devotion to family, which left the most indelible mark. Acker passed away on Jan. 7, 1998, but his memory lives on through his four children and numerous grandchildren.
Sam Messina
To the Shenango Valley, Sam Messina is a name synonymous with the massive, once-10,000-employee-strong Westinghouse Transformer Plant. He served in many capacities at the plant for more than 60 years, witnessing its highs and lows, and ensuring the security of all workers under him—as foreman, sales engineer, human resource manager, and site director.
In 1985, Messina was given the daunting tasks of managing the closure of the plant and overseeing the 15-year, $30 million environmental clean-up of the site as special project manager. Today, he continues to stress the importance of looking out for the plant's former employees and still oversees pension benefits. However, this is only one tiny facet of his devotion to the community.
Messina also served as president of the Sharon American Little League and raised funds for a variety of community projects. His commitment to Westinghouse and the Sharon community proved valuable, as he worked to obtain a $150,000 grant from the Westinghouse Foundation for Buhl Park. In addition, he participated on such committees as Junior Achievement, the United Way of Mercer County, and as an Elks Trustee. His dedication to Sharon youth is also evident through volunteer positions as a coach for various baseball and basketball teams. In 2014, Messina was named a Buhl Day Honoree. Buhl Day Committee member Carol Karol lauded him for his commitment to the Shenango Valley. "[Buhl Day] honors people who give back to the community not through their pocket, but with their time. Sam Messina is truly a great guy."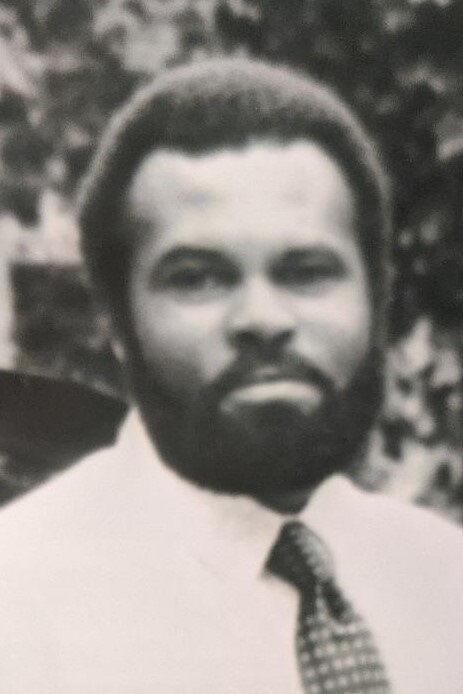 Robert Oscar Matthews
Robert Oscar Matthews would best be described as an outstanding advocate for those without a voice. Matthews served as class treasurer and graduated from Sharon High School in 1967. That same year, he was instrumental in leading the Tigers to an undefeated football season. However, it is his sense of humor and warm demeanor that seem to be most remembered by his classmates. Matthews' quiet dignity, dedication, and compassion left a lasting impression.
Following Matthew's high school graduation, he attended Westminster College on a football scholarship. After the Titans won the small college national championship, he was selected to be a part of the first team NAIA All-American football team in 1970. Furthermore, Matthews was a four-year letterman during his time at Westminster. Not only was Matthews a successful and decorated athlete, but more importantly, he was an intelligent and hard working individual. He earned his bachelor of arts degree in sociology in 1971. Subsequently, Matthew's worked for GTE as a management trainee in Erie. After being transferred to York, he changed career paths and dedicated his time to the York County Children's Service as a social worker.
Matthews devoted his life to helping those in need. He was a member of the Victim Assistance Center, the Victim Assistance Center Homicide Advocate Rapid Response Team, the York County Children's Advocacy Center, and the York County Grandparents Raising Grandchildren Committee. He also participated in the Domestic Violence Task Force Fatality Review Committee during his time in York. Matthews signed a pledge for Men Against Sexual Violence, and he was extremely instrumental in the development of the York County Alliance Against Sexual Abuse. He provided information, education, and training on issues relating to sexual violence to agencies, victim services' providers, medical and police professionals, colleges, coalitions, and other community groups. Throughout his 23 year career, Matthews counseled thousands of children in need. His work was life changing and will forever be celebrated and appreciated by those whose lives were improved by his loving, tender hearted, and empathetic spirit. Robert Oscar Matthews is remembered by all who encountered his generous and innumerable acts of kindness.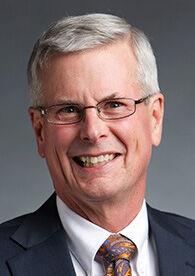 Dr. John Wood
Dedicating over 40 years to ophthalmology, Dr. John Robert Wood has consistently helped people through his medical career and community service. Throughout his life, he has used his charismatic personality, intelligence, and kind-hearted nature to always go above and beyond the call of duty.
After graduating from Sharon High School in 1968, Wood completed his bachelor's degree at the University of Virginia, where he was a part of the Echols Scholar Program. Wood continued his education at the University of Virginia medical school, as a recipient of a military scholarship from the Air Force. He worked diligently to finish medical school in three years, as opposed to the traditional four.
Following medical school, Wood finished his internship with the University of Michigan in 1976, and his residency at the University of Iowa in 1980. Subsequently, he served two years in the Air Force, and had a residency teaching appointment at Wilford Hall Medical Center, in San Antonio, Texas. After the conclusion of his military service, Wood opened a private ophthalmology practice in Roanoke, Va., where he worked for over 37 years. Wood now works part time for the VA administration.
In addition, he has done a great deal of volunteer work to help his community in Roanoke. He is a past president of Roanoke Community Youth Program, a board member of Goodwill, and assists the community symphony. Furthermore, Wood helps New Vision, a nonprofit eye care organization, and has traveled to Africa, the Caribbean, and Mexico to provide aid during multiple medical mission trips. Dr. John R. Wood's lifetime of service demonstrates his commitment to his community and his country.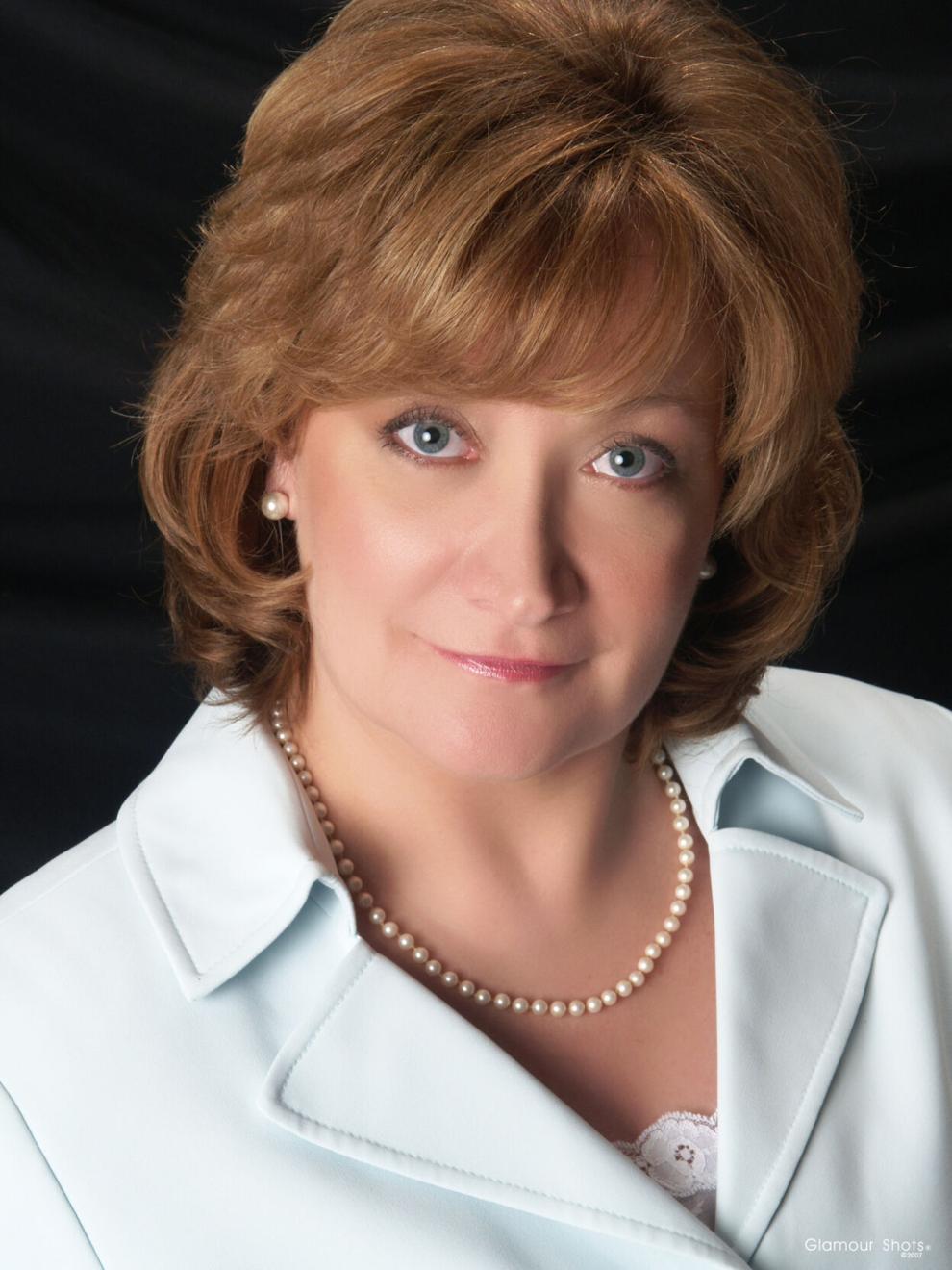 Dr. Cynthia Wiley
Dr. Cynthia Wiley has been involved in the dental profession since she was a teenager and still enjoys every minute of it. Before even graduating from Sharon High School, Wiley was fascinated by orthodontics, as she spent time observing in her local orthodontist's office, and quickly realized that she loved the hands-on aspect of the job.
She started as a certified dental assistant, earned her bachelor's degree in dental hygiene, and then attended the University of Pittsburgh School of Dental Medicine. Post graduation, Wiley practiced general dentistry in the Air Force. She was deployed to Saudi Arabia with Seymour Johnson AFB for Operation Desert Shield/Desert Storm in 1990. Wiley earned the rank of major during her ten years of service to the Air Force and had the experience of a lifetime while traveling to different parts of the world. While deployed, Wiley worked with many British citizens, which allowed her to witness some of the pitfalls of socialized medicine first hand. She admits that her military service changed who she was as a person and in many ways filled her with confidence. Wiley returned to the University of Pittsburgh to complete a three year residency for orthodontic specialty training and earned a masters degree in dental science.
Wiley is involved in several professional and civic organizations. She is past president of both the Wayne County Health Department board of directors and the Wayne County Dental Society. Wiley is also the former president of the North Carolina Dental Society Fifth District and served as president of the North Carolina Association of Orthodontists. She is a board member for the Southern Association of Orthodontists, vice chairman of the North Carolina Community Federal Credit Union board of directors, and served as a mentor for dental students at UNC and ECU Dental Schools. Wiley was selected by her peers as a Fellow in the International College of Dentists and also as a Fellow in the Pierre Fauchard Academy.
Wiley is licensed to practice dentistry in both Pennsylvania and North Carolina. Her other interests include Kiwanis Club, Wounded Warriors Project, and Animal Rescue.
Dr. Cynthia Wiley has showcased her dedication to her profession, her community, and her country in countless ways over the years.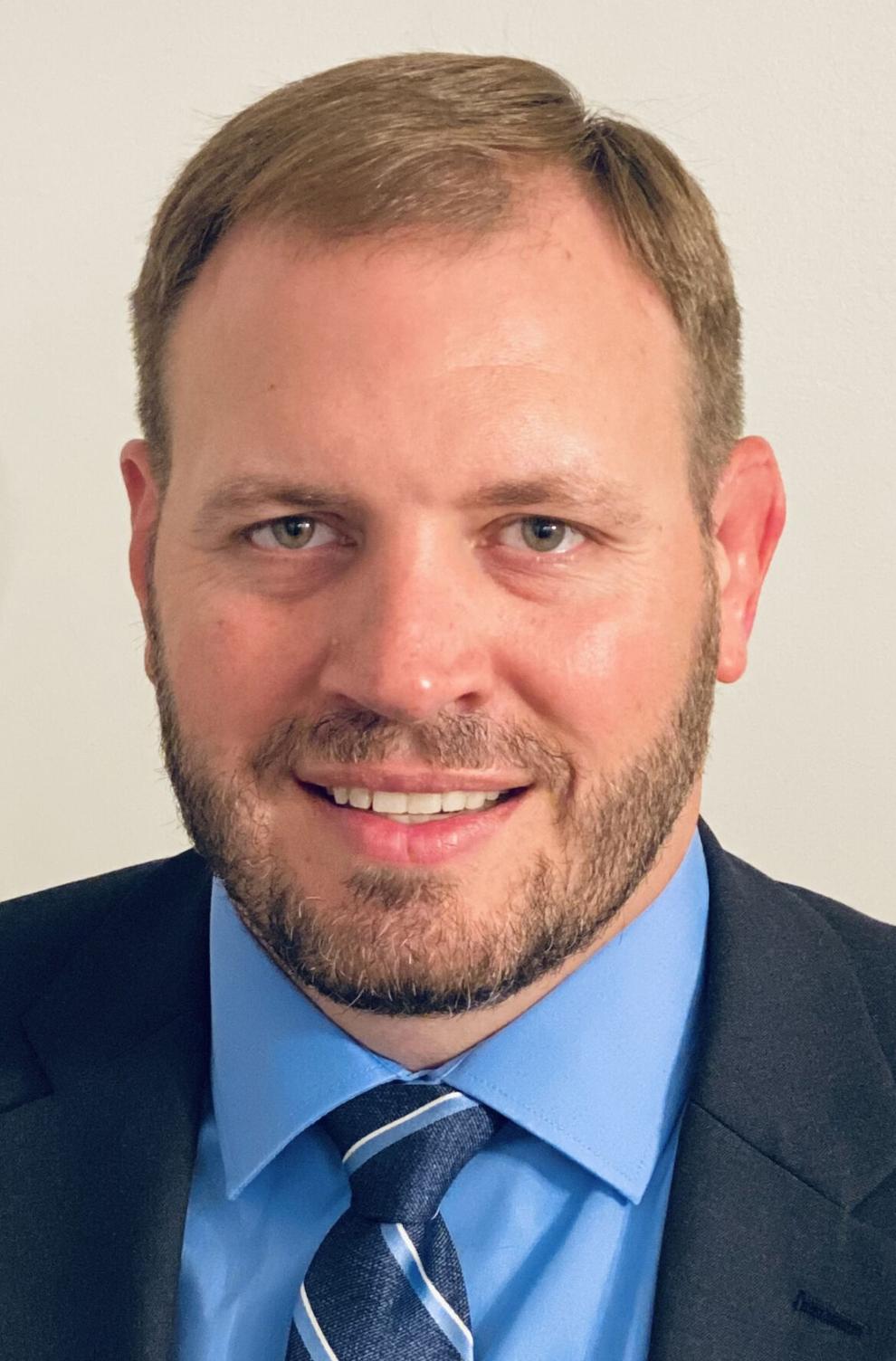 Eric Mausser
Eric Mausser, 1998 Sharon High School graduate, left an everlasting legacy behind him. As a member of the varsity wrestling team for three years, he started a chain reaction of firsts for the school. He was Sharon's first District 10 champion, a two-time Northwest Regional Champion, and a state finalist. During his senior year, Mausser was the PIAA AA runner up with a record of 35-1. After high school, Mausser matriculated from Sharon to Clarion, receiving a bachelor's degree in elementary education in 2003. During his wrestling career at Clarion, he accumulated a record of 125-6 and was a four-time NCAA tournament qualifier. Mausser's 125 wins put him in sixth place for the most wins in school history.
After his time at Clarion, Mausser attended Duquesne University to obtain his masters in secondary/elementary administration. Even though he had stopped wrestling himself, he couldn't stay away from the sport for long and he soon became a graduate assistant for two seasons at Duquesne. After completing his master's program, Mausser became the wrestling coordinator at Franklin Regional High School. He coached 11 state champions, two of them winning NCAA individual championships. In 2013, his team earned second honors in the WPIAL team tournament and third at the PIAA AAA team tournament. The team could not be stopped, winning both tournaments during the next two seasons. Mausser's commitment to his team and sport did not go unnoticed by others. He was awarded State Coach of the Year during his tournament winning seasons, and in 2015, USA Today named him National Coach of the Year.
Coaching and teaching are quite similar in many regards, so Mausser moved from the mat to the classroom with ease. For 11 years, he taught fifth grade at Franklin Regional, where he passed on his love of learning to every one of his students. He was also a member of the building management team at Heritage Elementary School for five years. After several years of hands-on teaching, Mausser shifted to administration, where he was the assistant middle/high school principal and coordinator of the Virtual Academy for three years in the Mercer Area School District. He is currently Mercer's middle/high school principal. Mausser has left a lasting impact on countless students, as both an educator and coach.
Mausser has always been inclined to help people. He grants children the chance to become something great. Many will think back and remember him as a person who believed in them. Whether it be from the sidelines, or behind a desk, Eric Mausser leaves an impact wherever he goes.