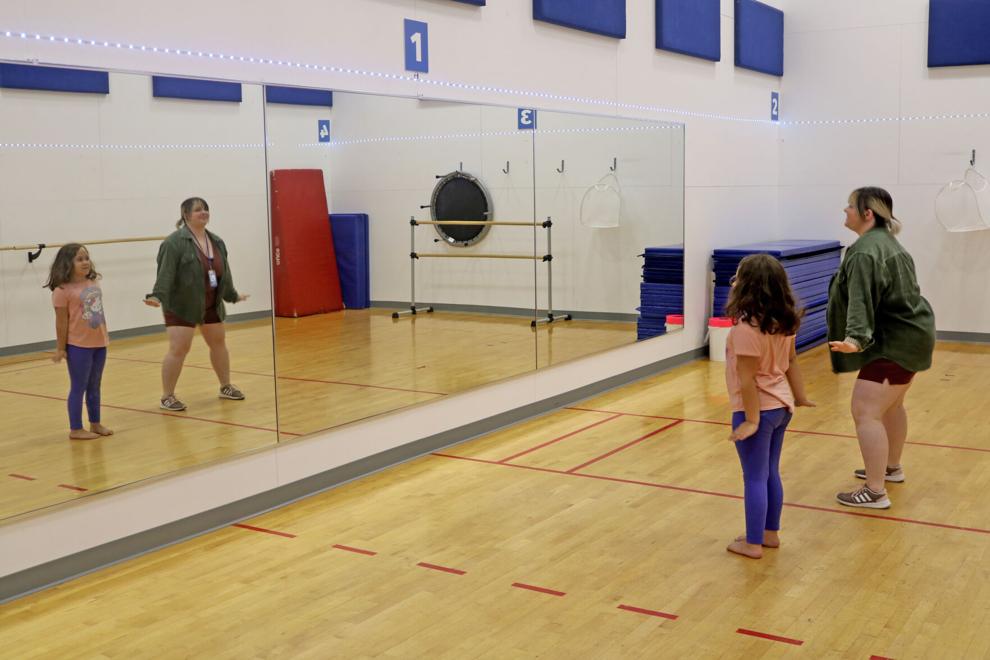 YOUNGSTOWN – The sounds of Nicky Youre's 'Sunroof' fill the small, white-walled dance studio as Hailey Gelzheiser guides her young student, Kennedy Aflleje, in the creation of her very own 'TikTok dance.'
"Step 1, you pick a song," says Gelzheiser, a Youngstown State University alum with a degree in dance management who's been working with the Jewish Community Center in Youngstown since 2017. "Then you pick a part of the song, about ten seconds long. Then you make up the moves."
The moves must be simple, says Gelzheiser, and allow the dancer to stay mostly rooted in place, as TikTok videos are a notoriously short medium.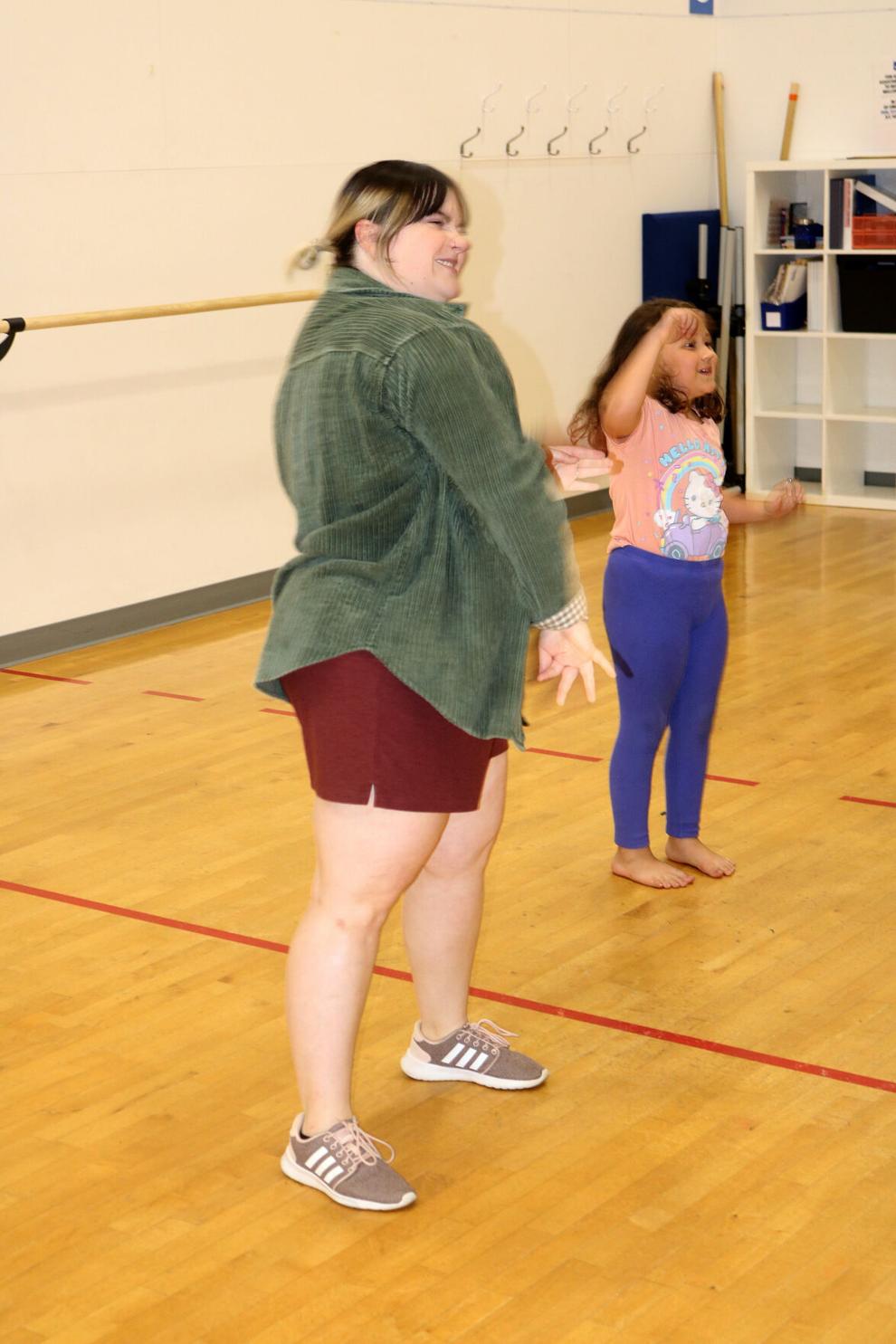 "They mostly go along with the words to the song," Gelzheiser says.
As she and Kennedy face a tall mirror covering the length of one wall, Gelzheiser leads her pupil through a series of simple motions timed to follow the lyrics of a short clip from Youre's song.
"Push up, like you're getting out of the pool," she says. "We're gonna go punch, and punch, then push up, then jump!"
Once Kennedy, 6, has those moves down, Gelzheiser leads her though a second set, instructing her to move one arm as if she's scooping up ice cream.
"Scoop and pull, scoop and pull," Gelzheiser says. Again and again.
Once Kennedy has memorized the entire short dance, Gelzheiser steps outside and shuts off the lights set high in the ceiling overhead. A chain of small multi-colored bulbs, strung along the walls like Christmas lights, spring to life, giving the small space a nightclub-like vibe as Kennedy and Gelzheiser go through the routine again.
"We're working hard on building our program," said Barb Wilson, the center's arts and culture director.
Wilson, who worked as a Head Start teacher and reading intervention specialist in Ellwood City before joining the JCC, now oversees instructors in music, dance, theatre, and visual arts.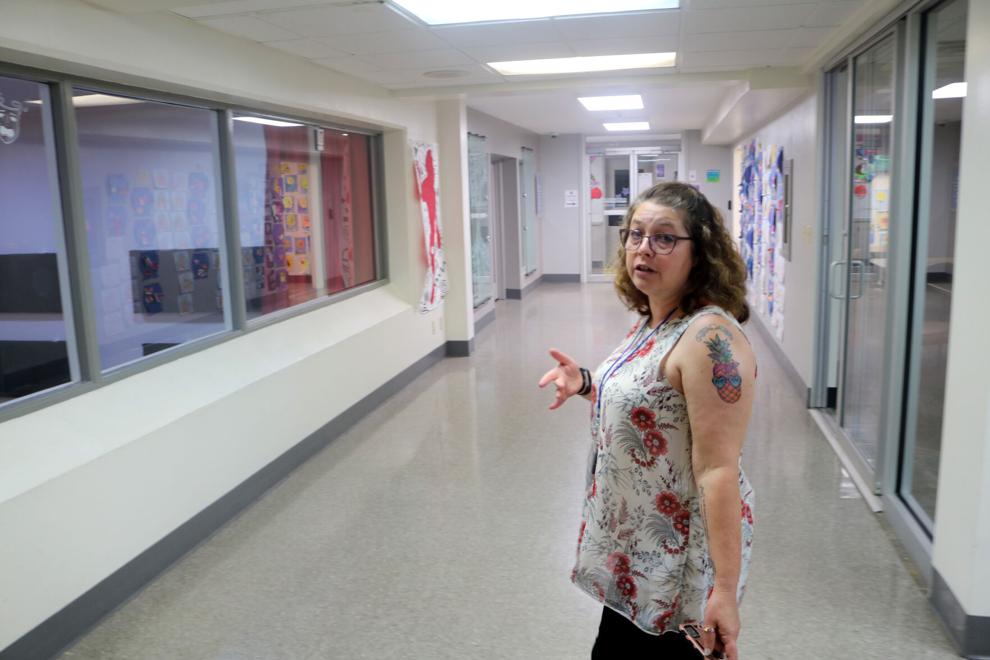 "I grew up in this building," she says of the Jewish Center. "I grew up roaming these halls."
Now she's looking to expand the center's offerings, which presently include dance and fitness classes, an e-sports program, a ten-week summer camp, and a collection of one-week "specialty camps" which allow students to explore specific areas of interest.
This Friday morning and afternoon, at 10 a.m. and 4 p.m. respectively, about a dozen students in the program's theatre specialty camp will entertain 230 of their fellow campers with a production of "Camp Rock, Jr.", a musical based on the 2008 Disney film of (almost) the same name, as well as their families and parents.
It's all about increasing engagement and collaboration between the JCC and the community it serves, according to Wilson.
"Hopefully more people will see what we have and like what we offer," she says.
For more information on the JCC's programs visit its website, jccyoungstown.org, or call the front desk at 330-746-3250.