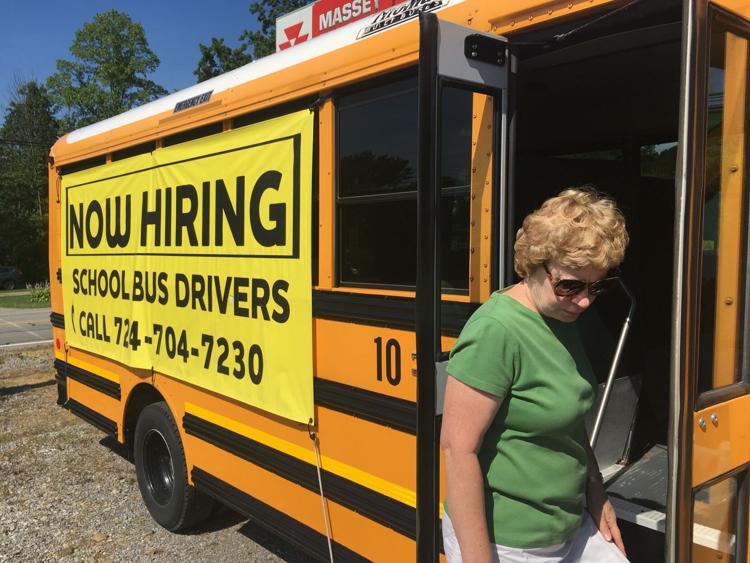 Doug Anderson is learning new calculations for his school bus business.
As the CEO of Anderson Coach & Travel in Sugar Grove Township, a good chunk of the business is handling school transportation. The COVID-19 pandemic is giving him a real education.
The biggest math problem for his industry — in order to meet social distancing guidelines, a bus that regularly seats up to 72 students would have be slashed to under a dozen.
"That truly isn't feasible given the feedback that we've gotten from school districts,'' Anderson said. "We get paid on a per-route basis. And schools don't want to quadruple the number of routes.''
The company provides bus services for Greenville, Reynolds, and Jamestown school districts in Mercer County and Conneaut School District in Crawford County.
The big question out there is if social distancing guidelines will be altered for kids riding a bus.
"I think there are more questions out there than there are answers,'' Anderson said.
If seating students on buses is complicated and still unclear, disinfecting buses is pretty straightforward.
"Everyone has been expressing the protocols on what we'll be doing when it comes to cleaning and cleansing,'' he said.
Also, guidelines governing drivers shouldn't be a problem.
"We'll comply with things like facial covers for drivers as long as it doesn't interfere with my drivers operating vehicles.'' Anderson said.
The virus has also affected training for school bus companies and drivers. Employees for school bus companies like Watson's have started the process.
"We've already gone through webinar training for cleaning,'' said Brenda Watson, who manages school bus operations for the Jefferson Township company.
Watson's serves Mercer, Lakeview and Farrell school districts along with MCAR, which assists people with intellectual and developmental disabilities, and Keystone Adolescent Center.
Watson said she realizes that it's important to find the right guidelines for school buses.
"Parents are trusting us to transport their children,'' Watson said.
The Pennsylvania School Bus Association, a state trade group representing 300 school bus contractors, has been closely monitoring the situation, said Mike Berk, PSBA's executive director.
"What we're seeing is the Department of Health or Department of Education hasn't really issued rules, directives or guidelines,'' he said. "I think we would like to have seen some minimum standards.''
Instead, the state is leaving a lot of the decisions up to each school district and contractor, he said.
In Pennsylvania, that means contractors have to be educated in how the system works, Berk said. Among all school districts in the state 80, percent contract their bus services to a company.
"That's one of the very highest rates in the nation,'' he said.
Part of the reason for that is school administrators want to concentrate on education, not transportation, Berk added.
Since guidelines can differ greatly from each school district, Berk said he's urging members to continually talk with school administrators.
"I'm telling them to be sure to meet with the school districts and not to wait for them to call you,'' he said.
Another concern is that drivers need to be educated in what the district's guidelines are and general safety rules to protect school bus drivers as well as the children.
A large number of school bus drivers are older.
"That means they're in a higher risk group for COVID,'' Berk said. "Seats on a bus that are close to the driver should be empty to maintain social distancing.''
He said the industry had a hard time finding enough drivers before the pandemic. Adding COVID-19 to the equation has meant companies have to really beat the bushes to find drivers.
"We want to make sure we can hold on to our workforce,'' he said.
Anderson said trying to figure out solutions can be a real headache at times. But he has plenty of company.
"Everyone is new at this,'' he said.