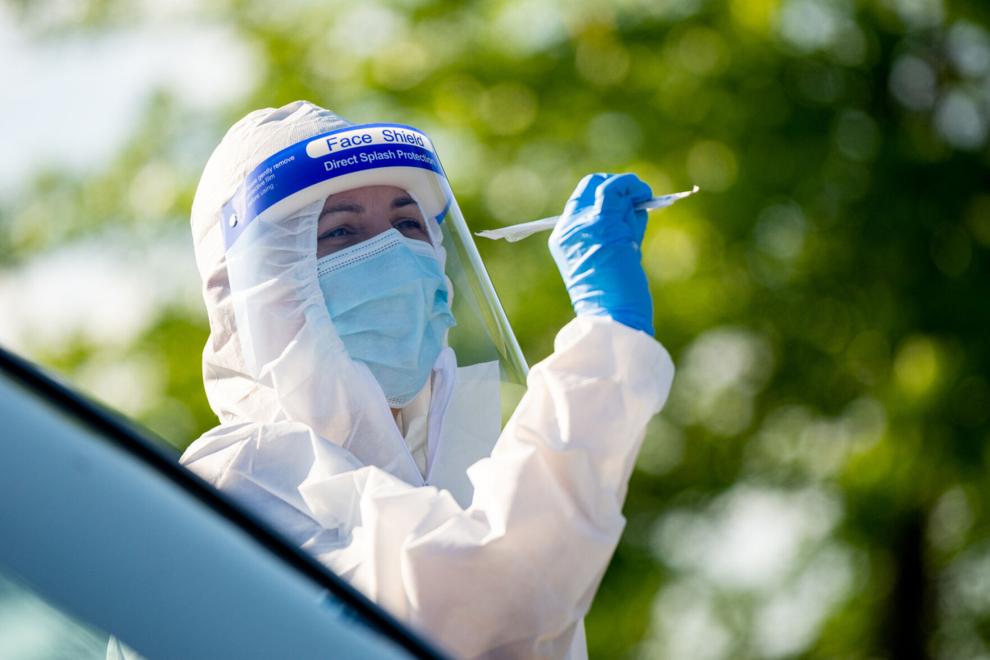 MERCER – Looking back on the past year in the midst of the COVID-19 pandemic, county officials saw a community pulling together.
County Commissioner Matt McConnell said it was the "best of times and the worst of times."
"I loved how the community pulled together," McConnell said. "From a government standpoint, I think we operated the way we needed to operate. All the elected officials and department heads pitched in."
Commissioner Scott Boyd said the elections department pulled off three elections in the county, during a turnover in their director.
"We have a lot of gratitude toward the director and staff to be able to pull off a presidential election during a very difficult year," Boyd said.
Reflecting back on the year, Boyd said when an emergency was declared March 19 in Mercer County, county officials had to scramble to purchase extra equipment for employees to work at home, and protective equipment for employees.
"It was quite an undertaking for the department of safety," Boyd said. "Frank Janetti (director of public safety) coordinated all the meetings, pulling together health care providers and municipalities."
He added that Jannetti's job working with the pandemic emergency is not over yet. The director is now working on the distribution of vaccines.
"There's still more to do with vaccines as they become available," Boyd said.
McConnell thinks that the county is getting ready to move forward as the COVID-19 vaccines become available. He said the distribution of the vaccine started out slowly but has picked up in the last month as distributors including UPMC, Allegheny Health Network and Walberg's Family Pharmacy in Greenville have helped disburse the vaccine around the county.
Boyd also gave credit to the Community Food Warehouse for orchestrating several meal distributions throughout the county.
The challenges the county faced during the past year were "too numerous to even mention," Boyd said. "To sit down and figure out which ones ..."
One of the greatest challenges commissioners faced was distributing the stimulus money appropriately.
The county received a grant of $9,881,956.45 under the federal Coronavirus Aid Relief and Economic Security Act that must be used to address the economic impacts of COVID-19.
County officials deliberately overspent the grant by disbursing more than $13.6 million for COVID-19 related expenses, keeping in mind that the state could reallocate other counties' unspent funds to Mercer County.
County commissioners approved spending $993,000 on 132 non-profit and for-profit small business grants, $5,872,415 on grants to municipalities and schools, $600,000 on providing broadband services to unserved or underserved areas in the county, and $5,583,197 for county expenses.
"The hospitality industry and retail industry got hammered and some don't come back from that," McConnell said. "It really hit those industries harder."
Boyd said some hotels and restaurants completely shut down permanently. Others were able to hold on until they got stimulus money.
"It will take awhile for those businesses to recover even after they open up after quarantine," Boyd said.
As the county prepares for returning to a new normal, Boyd thinks that people have become more aware after the COVID-19 scare.
"I think in general people will be more aware of transmitting germs and perhaps there will be some ongoing mask wearing," Boyd said. "People may be a little more cautious in general as soon as the vaccination reaches an acceptable level."
Follow Melissa Klaric on Twitter and Facebook @HeraldKlaric, email: mklaric@sharonherald.com