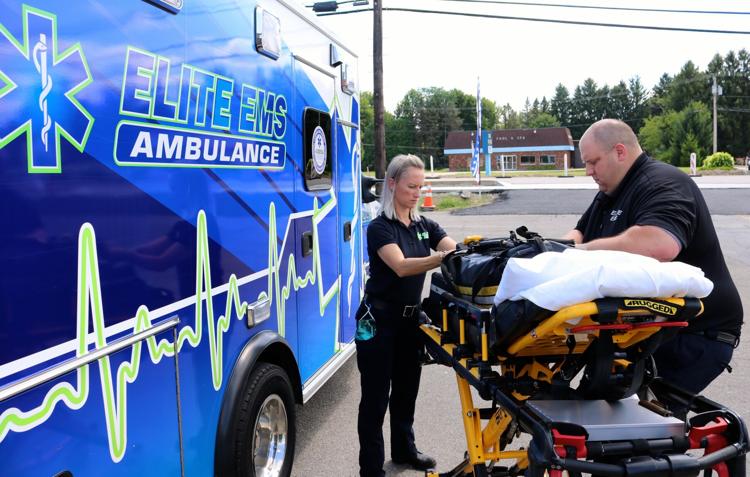 As COVID-19 consumes the nation's attention, local deaths from opioid overdoses are far outpacing those from the coronavirus.
The numbers speak for the victims.
So far this year, 23 people have died from drug overdoses in Mercer County,  Coroner John Libonati said Wednesday. By contrast, nine Mercer County residents have died from COVID-19, the Pennsylvania Health Department reported Thursday.
Moreover, the real number of local COVID-19 deaths might be six, instead of nine: Libonati said two of the deaths reported by the state were people who don't live in the county. The third death, he said, was unrelated to the coronavirus. If Libonati is right, drug overdoes killed nearly four times as many Mercer County residents this year as did COVID-19. 
The economic slowdown in spring, due to the surge of the COVID-19 pandemic, might have reduced the number of drug overdoses, which are running slightly behind last year's pace. The reason is unclear, but drug overdoses are rising again.
"We did see a reduction in overdose deaths for a couple months after March, when the virus began hitting and things started to shut down,'' Libonati said. "I'm under the belief that, because things were shutting down, people didn't have access to drugs like they did before.''
To combat COVID-19, states like Pennsylvania began closing businesses and public institutions. As infection rates flattened, the state allowed more businesses to reopen. "That's when we began to see drug overdose deaths begin to rise,'' Libonati said.
He also cited a recent uptick in drug overdoses attributed to non-opioid drugs, such as methamphetamine and cocaine. The reason is unclear. For addicts, opioids provide a sense of euphoria. Cocaine gives the user a sense of excitement and raw energy.
Dr. David Shellenbarger, medical director of Sharon Regional Medical Center's emergency department, has seen similar patterns in overdose deaths. "We did see a lull in overdoses for a couple months,'' Shellenbarger said. "Now we're seeing the same volume as before.''
An economic shut down in late March may have reduced the number of drug users, but heavy users faced even greater dangers, Shellenbarger said, as more people stayed home and isolated themselves. "It's actually more dangerous to be by yourself when you're using drugs,'' he said. "If you go into cardiac arrest and you're by yourself, there's a greater risk of dying. Users found it's safer if they're with a friend.''
The antidote drug Narcan can save lives in opioids overdoes, but it's useless against non-opioid overdoses, Shellenbarger said.     
Courtney Ivan, a paramedic and co-owner of Elite EMS, a Hermitage ambulance company, said her business also had seen a decrease and then a resurgence of drug overdoses. If anything, the problem is worse than earlier this year.
"It seems to have doubled since pre-COVID,'' Ivan said of the number of overdose calls her company has received. "Narcan is the most used drug in an ambulance now.''
Four years ago a typical ambulance would carry two pre-filled syringes of Narcan medication, she said. Now an ambulance usually holds 10. "What we're seeing now is it may take multiple doses of Narcan to get patients to breath again,'' Ivan said. "It's so sad.''
Drug overdoses in Mercer County are on track to hit last year's total of 43 deaths. In 2018, Mercer County had 53 overdose deaths, Libonati said.
"Everyone is important," he said. "We have to find a way to fix this problem."