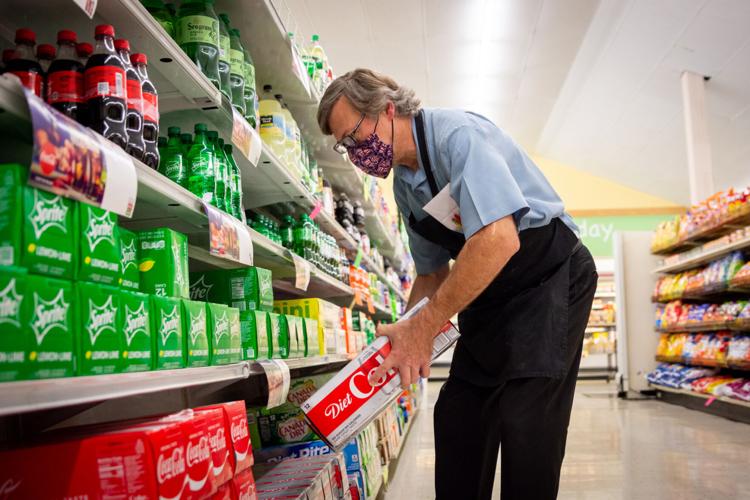 Nearly six months after the COVID-19 pandemic began sweeping the nation, Mark Mastrianno finds he still has to explain supply chain woes to his customers.
For Mastrianno, owner of the Golden Dawn supermarket in Farrell, and his peers in the grocery business, those problems appear to be persistent. Mastrianno said he has had to turn sleuth to locate some products. 
"Rice is still hard to get,'' he said. "And believe me, cleaning products are very hard to find.''
In more recent months other products have surfaced on his list.
"There's times when Ragu (pasta) sauce has been hard to find, and then all of a sudden it shows up,'' Mastrianno said. "And the same thing happens for certain kinds of ice cream. It's a real hit-and-miss kind of thing.''
He's been fielding requests for soft drinks in aluminum cans.
"Pop in plastic bottles isn't a problem,'' Mastrianno said. "We've got lots of that.''
County Market in Pine Township is in the same boat, said Dave Knopp, whose family owns and operates the supermarket.
It's not due to shortages of aluminum, Knopp chuckles.
"The problem is manufacturers are having to comply with social distancing guidelines,'' Knopp said. "Everyone in manufacturing is having to deal with this. It's slowing everyone down.''
He said that bottling soft drinks in plastic affords manufacturers more opportunity to social distance while keeping the production line going, as opposed to the process of using aluminum cans.
Food manufacturers are doing the same thing to other product lines. Hot Pockets, a frozen sandwich-type food distributed by Nestle is a good example, he said. Before the pandemic there were 30 different varieties of Hot Pockets.
"But now there's only 15,'' Knopp said. "Manufacturers are looking for ways to get as much of their products out there as they can but with it being as efficient as possible.''
With this in mind, Knopp said he's already preparing for Thanksgiving. He expects canned pumpkin filling will be a hot item for people baking pumpkin pies.
"There's really only one manufacturer out there that makes canned pumpkin,'' he said. "I want to make sure we have it for our customers.''
All of this is a little grating on customers, said Mastrianno.
"But once we explain it to them they're very understanding,'' he said. "They know I can't create something out of thin air.''