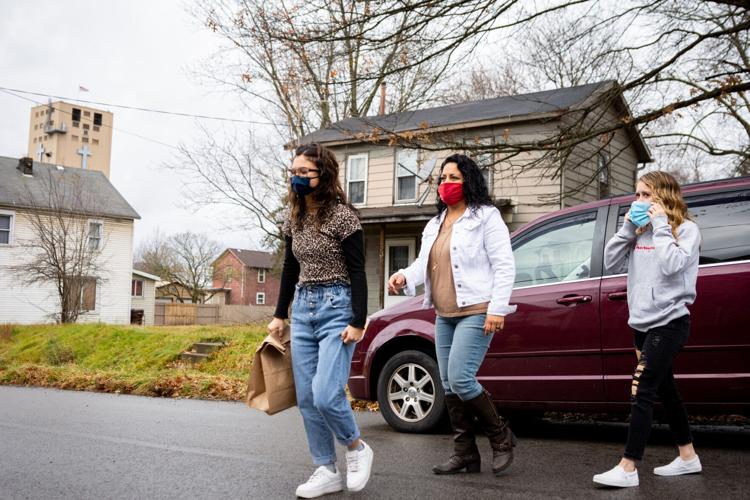 SHARON – COVID-19 cannot stop Salvation Army employees and volunteers from helping people, Marta Nagel said.
Nagel, social services director for the Sharon Salvation Army, has been working there for 31 years, the same year the organization started serving Thanksgiving dinner to the community.
"God put me here," Nagel said. "When you help others, you are helping yourself."
At its start, the Salvation Army served 30 meals for Thanksgiving. That number has greatly expanded over the years.
Last year, it took about 120 volunteers to prepare 600 to 700 dinners and deliver them to seniors and shut-ins and to serve dinner another 300 people after 11 a.m. worship inside of The Salvation Army at 660 Fisher Hill in Sharon.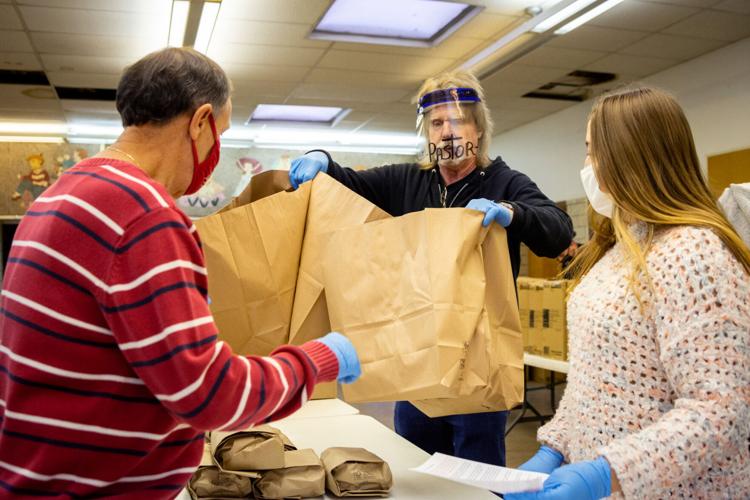 Due to COVID-19, only deliveries are being made this year.
Only about 10 volunteers were inside the organization Thursday morning, stuffing bags with Thanksgiving dinner catered by The Corinthian in Sharon. About 20 drivers delivered 400 meals to shut-ins and seniors.
"Some people have been coming for 30 years. They look forward to this," Nagel said. "I told volunteers before we started how many people were disappointed because we weren't having the normal dinner."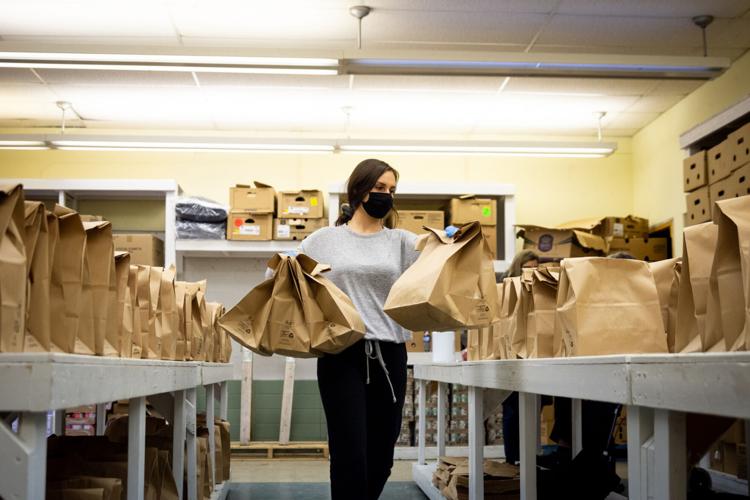 Capt. David Childs, of the Salvation Army, said in the past, preparing, serving and delivering meals costs the organization about $3,000. This year, the price doubled because they had to use a catering company instead of having volunteers cook in the Salvation Army kitchen.
"We know we're hitting the senior citizens, those who are unable to get out," Childs said. "Those that are really the most vulnerable, who have been lonely all through this pandemic."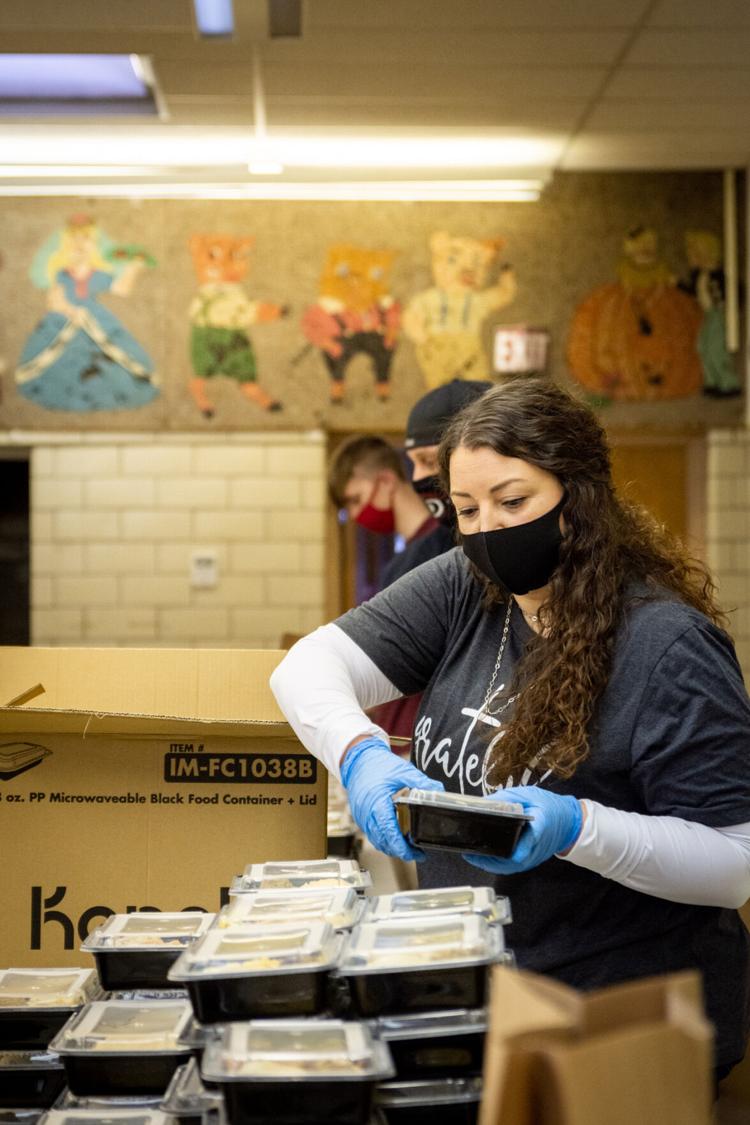 Other families were encouraged to sign up through the food pantry. About 250 families picked up their Thanksgiving meals.
Volunteer Jenny DeJoy has been working the Thanksgiving dinner since its start. She was 13 years old when her parents, Pastor Sam and Kathy DeJoy, helped start the Thanksgiving meal program at the Salvation Army.
"I love being with a great group of volunteers. It's become tradition," DeJoy said. "And I like serving the community."
DeJoy did not let COVID-19 scare her away from volunteering.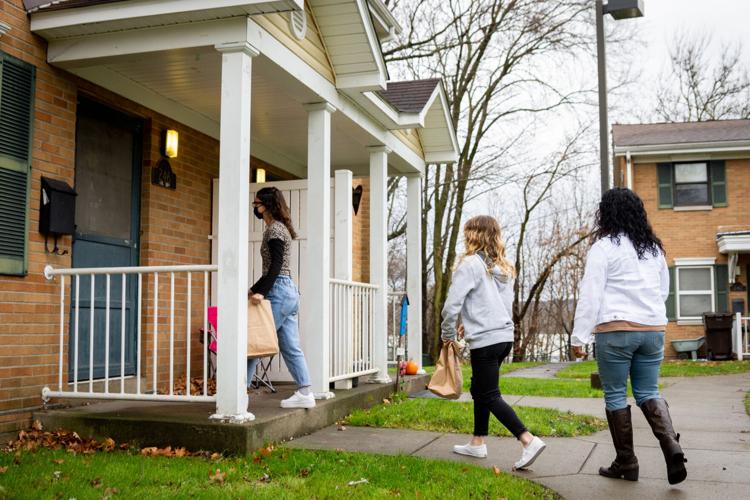 Bill Reiter, with the Salvation Army, expressed his concern about COVID-19.
"It's very important because you're dealing with a lot of elderly people," Reiter said. "People miss (coming in for) the dinner. People are lonely, and this makes a difference," 
Follow Melissa Klaric on Twitter and Facebook @HeraldKlaric, email: mklaric@sharonherald.com