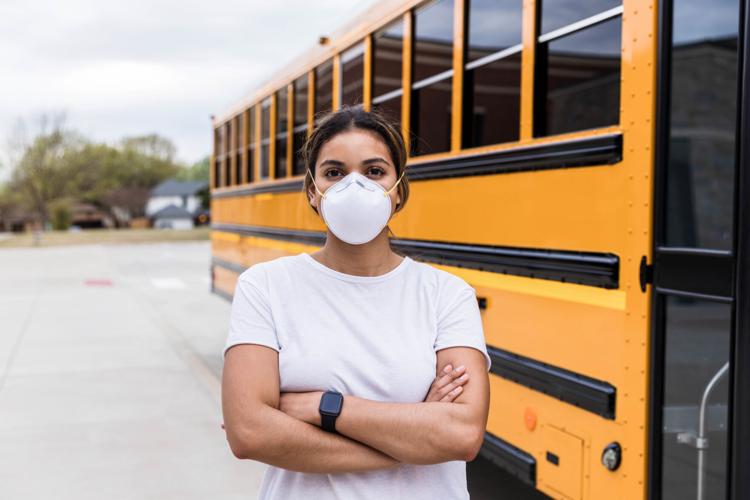 Farrell Area School District has become the second in Mercer County to suspend all in-person instruction.
District Superintendent Dr. Lora Adams-King announced in a series of letters dated Monday, that the two-week suspension, which will be in effect until Tuesday, Dec. 1, will affect both the elementary and high school, kindergarten through 12th grade.
In one of the letters, Adams-King said "at least one" staff member had tested positive for COVID-19. Adams-King did not say where the staff member worked.
In-person instruction is scheduled to resume Tuesday, Dec. 1.
During the remote instruction period, Farrell will not have any extracurricular activities, including athletics and student organizations.
Grove City Area School District transitioned to districtwide remote-only education Monday, and district officials plan on a return to in-person instruction on Monday, Dec. 7.
The district has had at least seven students teachers test positive for COVID-19, and in at least one case, contact tracing indicated that four teachers had been exposed to another teacher who tested positive for the virus.
Farrell students and parents can pick up lunches and next-day breakfasts from 12 to 1 p.m. Monday, Wednesday, and Friday at Valley Baptist Church in Farrell, Chavers Center in Farrell, and the Wheatland Municipal Building.
The district undertook disinfectant cleaning of areas the staff member had contacted, and the affected person is self-isolating.
Adams-King announced the suspension of in-person instruction at the elementary and high schools in additional letters, saying that administrators took the action "to mitigate the spread of the Coronavirus."
Parents and students with questions, or a need to collect materials can call the high school office at 724-509-1245 prior to coming to the building.
County sets single-day record
For the ninth time in less than three weeks, Mercer County set a single-day COVID-19 case record Tuesday, with 108 new positive test reports.
As of Oct. 27, the county's worst single-day case increase was 22. It rose to 23 the next day, and to 90 on Nov. 11.
The state Department of Health announced a Mercer County fatality Nov. 9, the 31st since the pandemic began. The county reported its first COVID-19 case on March 22.