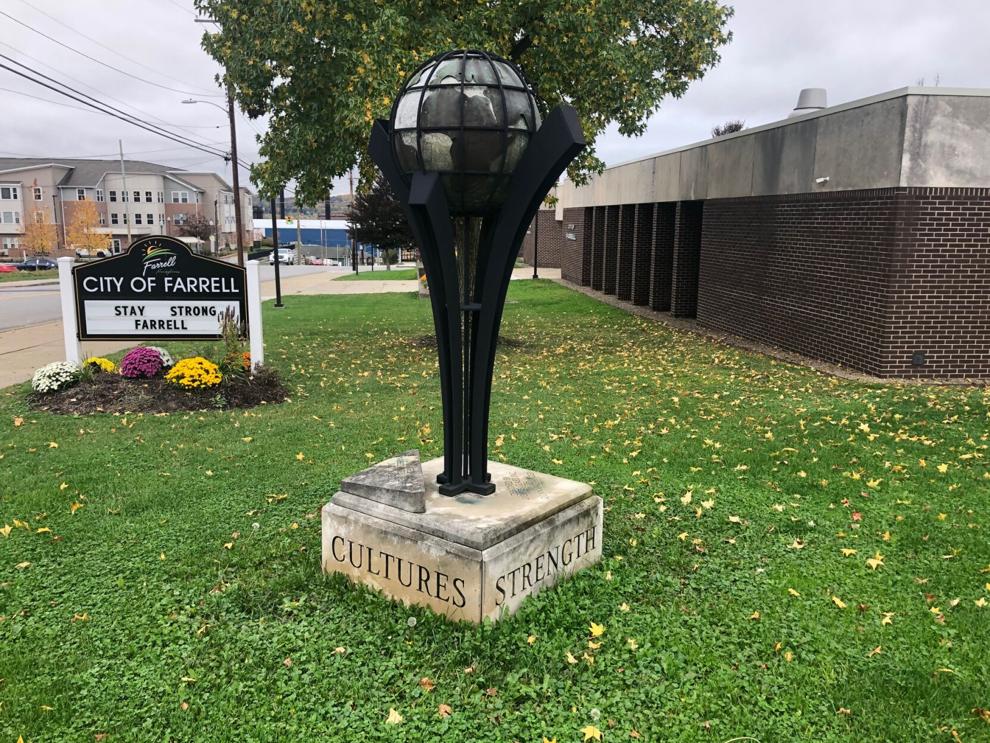 FARRELL – With a severe increase in COVID-19 cases in the past week, Farrell officials closed the municipal building Sunday.
Only essential employees in the police and fire department are working in the building. Office employees are working from home and there is no public access to the building.
With a population of approximately 4,500 and 116 COVID-19 cases — an increase of 35 in the previous week — as of Friday, Farrell had an infection rate of 2,577.78 per 100,000 people, the state's benchmark for measurement.
"We've had some really, really steep numbers in the city in the past week and I don't think they're getting any better," said fire Chief Mike Renner. "That's pretty significant numbers." 
In comparison, Sharon's has 180 cases with an approximate population of 16,000 and Hermitage has 225 cases in a population of about 17,000 people. Sharon has an infection rate of 1,125 per 100,000 people and Hermitage's infection rate is 1,323.53.
"It was deemed that we shut the building down," Renner said. "Police and fire are working as normal. We're ready to respond. Everybody is aware of the dangers with our job and this is one of them."
Pennsylvania Department of Health reported 5,551 new cases Saturday, continuing a COVID-19 surge even worse than the previous peak in the spring. There were 50 fatalities, bringing the state's death count to 9,274. 
Mercer County set a single-day case increase record Wednesday with 88 new cases. The mark before Oct. 1 had been 22.
The case count since Wednesday was 70 Thursday, 75, Friday and 63 Saturday.
There have been 30 fatal COVID-19 cases in the county, with the two most recent deaths on Nov. 2 and 4.
Rising numbers like those forced Farrell's decision to close city offices to the public, even though services, especially emergency response, will continue. Renner said the city has enough personal protective equipment for its workers, and the department has a decontamination process.
"If exposed, the guys know how to decon themselves," Renner said. "We have portable kits and plans set in place to fully decon: to shower, change uniforms and wash everything."
He said the procedure is nothing new, as emergency responders have been following the procedures since March.
"We're right back at it," Renner said. "There's another wave and this is what we're going to do. Until there's a vaccine, or the numbers come down, then we're going back to being little hermits in our area."
Renner said the second spike is putting a lot of pressure on people that already have enough pressure on them.
"With the small group of employees we have and trying to keep them safe, this is one less thing we need to be dealing with," Renner said. "And I think we're doing a great job."
He said he thinks it's important to keep information flowing to the public.
"Nobody has all the answers," Renner said. "And I feel bad because community members look to us for answers. If we don't give the public something, they have absolutely nothing." 
Follow Melissa Klaric on Twitter and Facebook @HeraldKlaric, email: mklaric@sharonherald.com