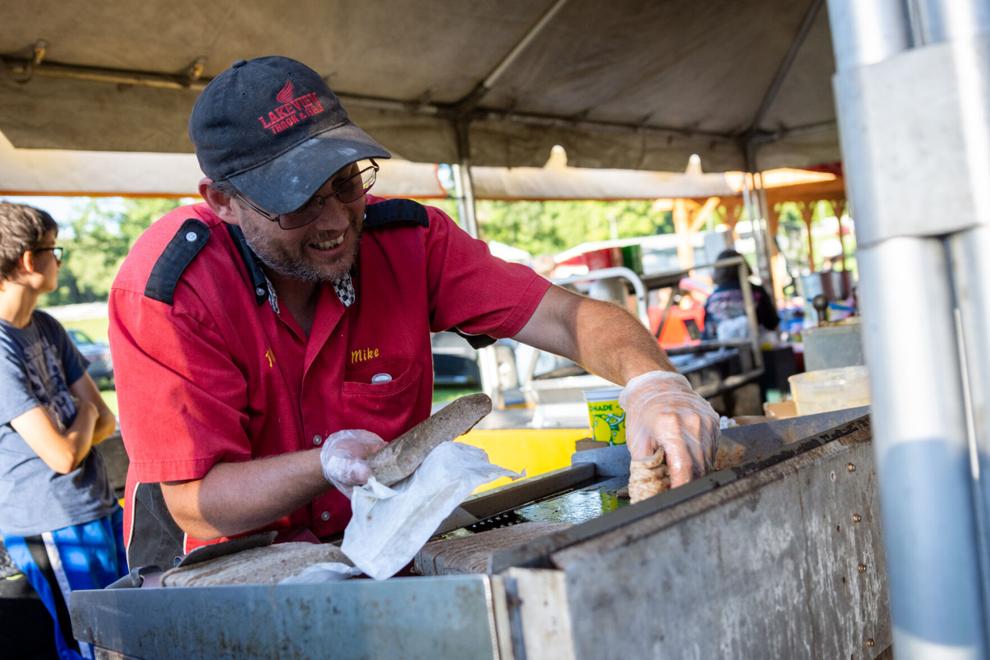 STONEBORO – The COVID-19 pandemic canceled the Great Stoneboro Fair in 2020, but organizers are determined to host the event this year.
"We are keeping our fingers crossed," said Scott Patton, president of the fair board.
This year marks the 153rd Great Stoneboro Fair, which is "always on Labor Day."
Canceling the 2020 fair was a tough decision, but it would have been difficult to work around pandemic restrictions, especially since the event draws a large crowd over the holiday weekend.
While it's too soon to say what pandemic guidelines might still be in place by this Labor Day, the fair board recently announced that this year's fair is tentatively set for Sept. 1 to 6.
It's held at the fairgrounds, 2381 Mercer Road, Stoneboro.
The announcement was made on the fair's Facebook page, resulting in dozens of comments and hundreds of positive reactions and shares.
A ride company is booked, and vendors are already signing up, Patton said, adding that vendors can still register.
Plans are in the works for other fair favorites like animals, exhibits, entertainment, grandstand events and games.
When it gets closer to September, the fair board will have a better idea of what precautions will be in place, such as grandstand seating.
More people are getting their COVID-19 vaccines, which makes the fair board optimistic that the situation will keep improving, he said.
"I think things are starting to look better," Patton said.
They'll continue to keep an eye on guidelines set by the Pennsylvania Department of Health.
Patton is a longtime fair-goer and has helped organize the event for about 10 years. He looks forward to the food and meeting up with old friends.
And he's happy to report that the there will not be an price increase for admission, which includes parking, rides and entertainment.
However, ticket sales don't cover too many expenses. With the absence of last year's fair, the board welcomes donations and volunteers.
The fair itself is a registered nonprofit entity.
"There's a lot of buildings on the grounds to take care of," Patton said.
Though last year's fair was canceled, there still was an opportunity to enjoy fair food – to go, at a drive-through event at the fairgrounds. Over Labor Day weekend, 10 vendors sold everything from barbecue dinners to the fire department's traditional french fries and hot sausage sandwiches.
FOR MORE information on the fair, call the fair office at 724-376-2852, or visit www.stoneborofair.info or "The Great Stoneboro Fair" on Facebook.