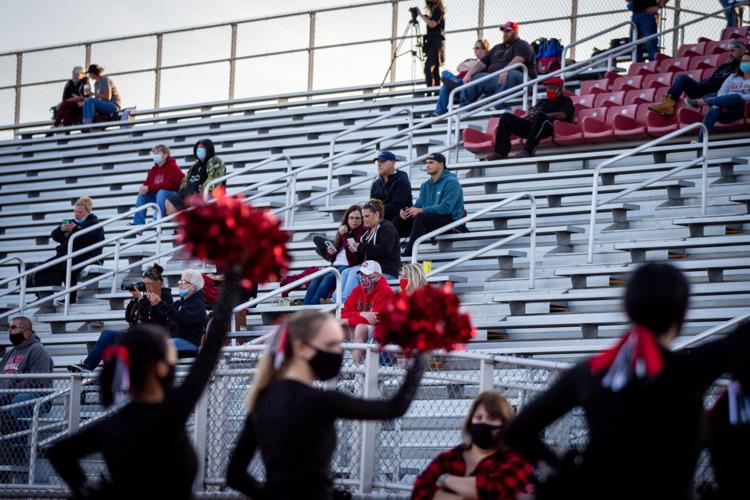 A few weeks ago, it seemed that football season would never arrive.
As the COVID-19 pandemic raged over the summer in Pennsylvania, athletes, parents, coaches and passionate members of the community alike wondered, would there be football?
For a while, the outcome seemed in doubt. After practices began in early August, four Mercer County school districts suspended activities, including athletic practices because of actual or possible exposures to the coronavirus. Gov. Tom Wolf recommended that scholastic contests be postponed until January.
However, on the PIAA, which oversees scholastic sports in Pennsylvania, approved a measure leaving it up to individual school districts on whether to hold athletic contests, including football games.
The season began Friday in Pennsylvania, in settings more intimate than usual.
Sparse crowds, limited by a state-imposed limit of 250 people due to the pandemic, came out to watch a slate of District 10 games across Mercer County.
In a spotlight contest in Hermitage between Hickory and Grove City, a game that would have attracted thousands of spectators in a normal year took place before an almost empty stadium.
On the field, though, the spirit and the action was just as it had always been. 
And the crowd sizes could change as soon as next week. 
The state legislature, with both parties in support, passed legislation that would have left crowd limits up to individual school districts. While Wolf vetoed the bill, it's likely the legislature will be able to override the governor's action, which could allow individual districts to approve more football-appropriate crowds.
For complete results of Friday night's games, see Sports, Page B-1.