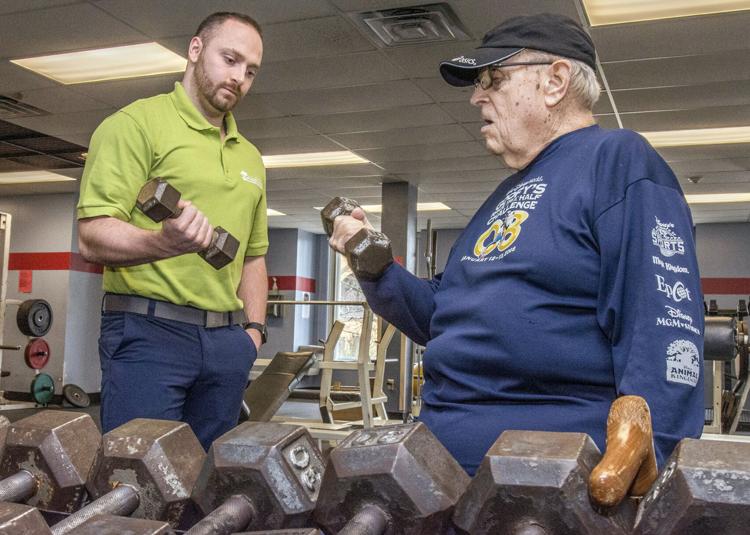 SHARPSVILLE — During the COVID-19 pandemic, the Buhl Regional Health Foundation has been focused on rapid response to meet health-care needs.
Starting with the new year, the foundation is planning a return to its traditional grant program while continuing to meet the pandemic-related need.
The foundation uses grants to support programs that promote the health of people in the Shenango Valley and the surrounding area. Since October 2017, the foundation has taken a broad view of health promotion — previous grants ranged from helping support Mercer County Treatment Court for people accused of non-violent drug offenses to physical renovations at Buhl Community Recreation Center.
Starting Dec. 14, the foundation will accept applications from agencies and public charities for the its spring 2021 grant cycle. Organizations can send letters of inquiry until Jan. 8, with grants to be awarded in March 2021.
Foundation Executive Director Jennifer Barborak said a grant committee will review all requests to determine if they meets the foundation's criteria. Successful requests would be invited to submit a full proposal before Feb. 19.
She said the screening process lets organizations apply for a grant without having to devote the time and resources to prepare a full proposal, only to find out their request doesn't qualify. It also lets the foundation staff sort quickly through eligible and ineligible requests, Barborak said.
"As someone who's been on the grant-writing side of things, I know there are times when you know it's a reach but you apply anyway just to see if you're eligible," Barborak said.
Normally, the foundation hosts two grant cycles per year, one each in the spring and fall. Due to the pandemic, the foundation opted to issue smaller grants more quickly to local organizations instead of issuing the fall-cycle grants, Barborak said.
Barborak said the organization has awarded about $35,000 in COVID-related grants to six organizations since she took over in October as director, replacing founding Director Mickey Gula.
The emergency grants included projects such as personal protective equipment and cleaning supplies to the City Rescue Mission in New Castle and providing funds for smartphone monitoring systems with the Mercer County treatment court, Barborak said.
Applications for the traditional grant cycle generally fund larger or more long-term projects, Barborak said.
In the Fall 2019 grant cycle, the foundation distributed about $580,000 among 11 organizations, including Communities Who Care, the Keystone Blind Association and the Crisis Intervention Team, Barborak said.
Though applications for the spring grant cycle will kick off in about a week, the COVID-related grant program will continue to operate alongside the traditional grants program. This will allow agencies focused on "access to healthcare" and "addressing mental and physical health needs" to apply for the spring grant cycle, as a separate committee handles COVID-related requests, Barborak said.
"What we decided was to continue that COVID relief funding on a rolling basis, so we're just asking that if agencies have a need, reach out to us and we'll talk to them and see," she said.
The foundation was funded with the millions of dollars of proceeds of the 2014 sale of the nonprofit Sharon Regional Medical Centerto a for-profit hospital company.
The foundation's primary service area includes Clark, Farrell, Greenville, Mercer, Hermitage, Sharon, Sharpsville, Transfer, West Middlesex, and Wheatland, as well as Brookfield, Hubbard and Masury in Ohio. The secondary service area includes parts of Eastern Ohio, northern and eastern Mercer County, and northern Lawrence County.
Aside from its grant programs, Barborak said the foundation has also been expanding in another area, education, since she took over as director.
The foundation helped fund television and radio commercials to share safety tips to prevent the spread of the virus, and compiled lists of COVID-19 testing sites and fees, and social services, including the Community Counseling Center of Mercer County and the Community Food Warehouse of Mercer County.
Barborak said the lists were distributed to agencies such as Primary Health Network and area pharmacies, where they were available to residents in need.
"There are people who all of a sudden find themselves quarantined or out of work, and they've never had to use those resources before," she said. "Both of those lists came out of community needs, and people asking 'where's this' or 'what do you do with that.'"
Like David L. Dye on Facebook or email him at ddye@sharonherald.com.