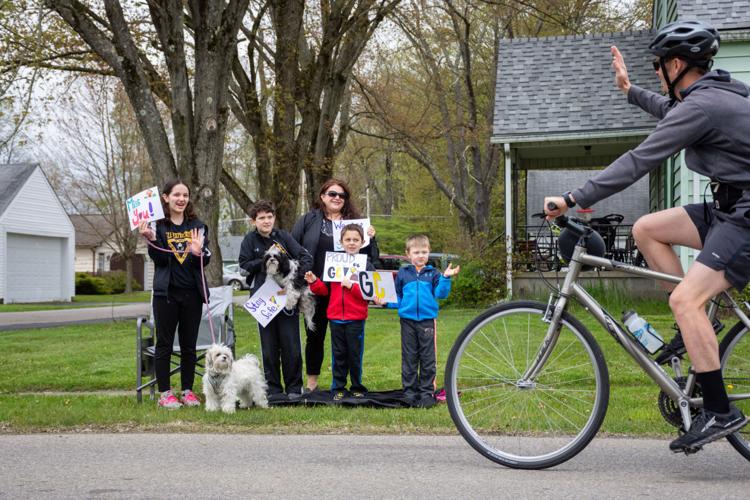 HERMITAGE — City officials announced cancellation of the annual Hermitage Arts Festival Thursday because of restrictions stemming from the COVID-19 pandemic.
The 16th annual festival was to have been held Saturday and Sunday, July 11 and 12, at Rodney White Olympic Park outside the city building. 
Hermitage also canceled its summer recreation program this year, but Manager Gary Hinkson said the city is working with the OH WOW! Roger and Gloria Jones Children's Center for Science and Technology in Youngstown.
"We are going to have some online programs in partnership with the OH WOW! entity," Hinkson said.
City officials plan to revive the festival in 2021.
The festival joins a wide range of summer events canceled because of the pandemic. The Sharon Father's Day Car Show, The Buhl Day celebration on Labor Day, the Super Kids Race Soap-Box-Derby style race for special needs children, Mercer Memorial Day 500 and the Shenango Valley Memorial Day Parade have all canceled their 2020 events.
WaterFire Sharon canceled its July 25 event but organizers are still hopeful of holding the scheduled Sept. 19 WaterFire celebration.
Mercer County
increases cases
After remaining almost flat during 10 days from April 24 to May 4, the county has undergone a spike in cases.
Figures provided by the Pennsylvania Department of Health showed the county adding three new COVID-19 cases, bringing the county to 81 since March 22, when Mercer County reported its first case.
The county added only two new infections, 64 to 66, between April 24 and May 4, for a 3.1 percent hike. in the 10 days since, the county has added 15 cases, a 22.72 percent increase.
Mercer County has two deaths and 1,009 negative tests.
State reports 938 new cases; 13 counties move to yellow
Confirmed cases of the coronavirus are approaching 60,000 in Pennsylvania, while related deaths have exceeded 4,200, the state Department of Health reported Thursday.
The department reported 275 additional coronavirus deaths, with 44 of them newly recorded and the rest the result of an ongoing reconciliation of its own records with those of local agencies, hospitals and others over the past several weeks.
Philadelphia has surpassed 1,000 deaths alone, officials there said Thursday.
Health officials also reported 938 new infections as Gov. Tom Wolf is lifting his stay-at-home order and tightest pandemic restrictions on business activity for 2.6 million people across lightly affected western Pennsylvania starting Friday.
Still, two-thirds of Pennsylvania residents are expected to remain under Wolf's tightest restrictions past this week.
The number of infections is thought to be far higher than the state's confirmed case count because many people have not been tested, and studies suggest people can be infected with the virus without feeling sick. There is no data on how many people have fully recovered.
In all, the department has recorded about 311,000 coronavirus tests administered in Pennsylvania. Although some people may have been tested multiple times, that figure is about 2.5% of the state's 12.8 million residents.
For most people, the virus causes mild or moderate symptoms that clear up in a couple of weeks. Older adults and people with existing health problems are at higher risk of more severe illness, including pneumonia, or death.
Over two-thirds of the state's virus deaths have occurred among residents of nursing homes and other facilities that care for older adults, and Republican lawmakers have pressed Wolf to focus his efforts on preventing deaths there while letting up his restrictions on residents' movements and on businesses.
Meanwhile, several Republican-controlled counties, including the seventh-most populous — Lancaster — have signaled they are moving ahead with plans to defy Wolf by lifting some pandemic restrictions starting Friday.
Others backed down under the governor's threat to withhold funding to help cover costs related to responding to the virus.
Many other counties, including those controlled by Democrats, are pressing Wolf to lift his tightest restrictions on them, as well.
In a letter to Wolf in recent days, state Sen. Lisa Boscola, a Democrat from Northampton County, urged Wolf to lighten restrictions there and in neighboring Lehigh County in hard-hit eastern Pennsylvania, citing the opinion of doctors from the Lehigh Valley Health Network and St. Luke's University Health Network.