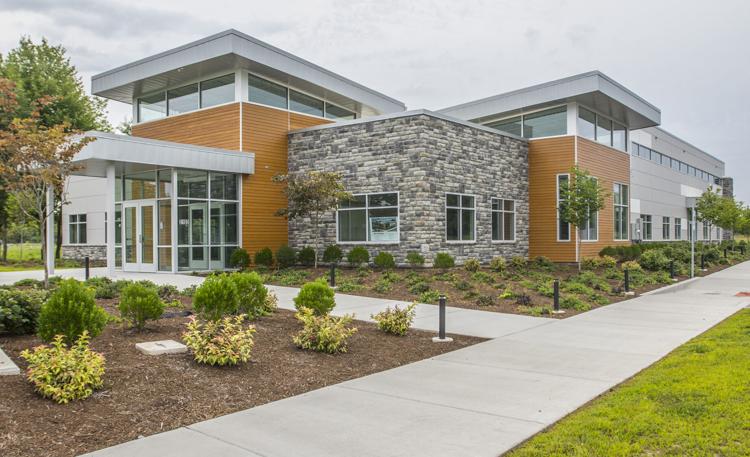 HERMITAGE — Businesses in the city will get a few months' reprieve from making payments to Hermitage's revolving loan fund.
In a 4-1 vote Wednesday, city commissioners approved a resolution to suspend repayments to the loan program for 90 days. During that time, the city will also suspend accrual of interest for those loans.
Six entities have loans through the program — Toss'd Italian Bar and Grille, Laurel Technical Institute, Smoky Martin's BBQ, Art and Frame Gallery, Pita: A Sandwich Shop, and the CHIP building at LindenPointe.
Commissioner William McConnell cast the lone "no" vote, but said he was not opposed to suspending collections of money loaned to the businesses and expressed support for the city's business community. However, McConnell said he had an issue with the resolution's "package" approach, which included the CHIP building with the other five businesses.
He referred to the arrangements with the other five enterprises as "legitimate business loans."
The CHIP, or Community Hope Investment Project Inc., building was built on speculation in 2017 and is still without tenants. The building was funded with a $1.8 million loan.
The commissioners previously voted March 25 to suspend repayments to the revolving loan fund, based on a recommendation from the Hermitage Community and Economic Development Commission. The initial suspension was for 90 days in April, May and June, with the expectation that restrictions on businesses would be loosened by the end of the moratorium.
Though the businesses were able to make their July 1 payments, Hermitage Assistant Manager Gary Gulla said a couple asked for a further deferral due to new state restrictions on business operations.
"I think they were able to adjust for a time and they were able to get by, and they were probably glad to open up and have some normal business, but now they're looking at some difficult times," Gulla said of the businesses.
Commissioner Louis Squatrito said he agreed with McConnell in regards to the CHIP building, but voted in favor of the resolution because he felt it was important to support the local businesses that were struggling with the pandemic.
"I didn't want to punish those businesses that so desperately needed it," Squatrito said.
McConnell responded that he wasn't against helping the other businesses, but said he didn't think CHIP is affected by the pandemic and city officials have an obligation to review CHIP's loan and meet with the agency's board.
The next payments toward the revolving loan fund will be due Nov. 1, although borrowers will be allowed to make payments during the suspension period.
Like David L. Dye on Facebook or email him at ddye@sharonherald.com.