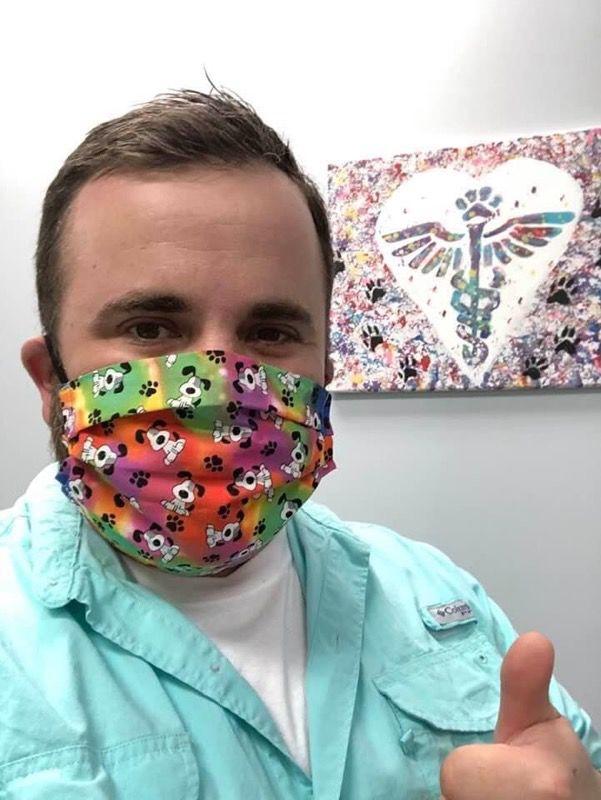 HERMITAGE — This time of year, Stacey Squatrito would normally be making doll clothes for her small business "Stacey's Dolly Boutique," to sell at local craft festivals.
Since those events are canceled due to the COVID-19 pandemic, Squatrito switched to something else — masks — for now.
"Instead of doll clothes, I made masks," she said. "Everybody needed them."
When Squatrito first started, she made about 20 masks for family members and posted about it on Facebook. By the end of the evening, she had about 70 orders from people who saw the post, she said.
Since then, Squatrito said she has made about 2,000 masks since March. The masks cost about $3 each and are made mostly of cotton, which is easier to wash.
She purchased most of the materials locally at Jo-Ann Fabrics in Hermitage, but she had to order elastic online.
"Sometimes the elastic can be hard to get, while shopping can be like Black Friday because of how many people are shopping for fabric," Squatrito said.
Some of those orders are local people, who can pick up the masks at the Squatritos' home, but she has gotten orders from as far away as California, New York, Texas and Ohio, Stacey said.
Other times, Squatrito said she is able to give some out since she always keeps some masks in plastic bags in her purse.
"When I was at the dollar stores, the girls just had the paper masks, so I gave them a couple," Stacey said.
Squatrito has also donated masks to groups in the area that need them, including the Fette Veterinary Clinic, the City of Hermitage, Elite EMS and heart doctors at Sharon Regional Medical Center.
"When we gave the masks to Elite, they mentioned they were having a hard time getting masks," Stacey said.
Aside from the masks, Stacey's husband — Hermitage Commissioner Louis Squatrito, who helps out with the masks — has also helped stock the blessing box at the New Virginia Methodist Church in Hermitage, donating items including non-perishable foods, he said.
As of Friday, Louis Squatrito said he's stocked the blessing box five times, and their neighbors have started providing money toward groceries for the box — but when checked the next day about "90 percent" of the items inside will be gone.
"It's sad to know people could really use the food," he said.
Like David L. Dye on Facebook or email him at ddye@sharonherald.com.