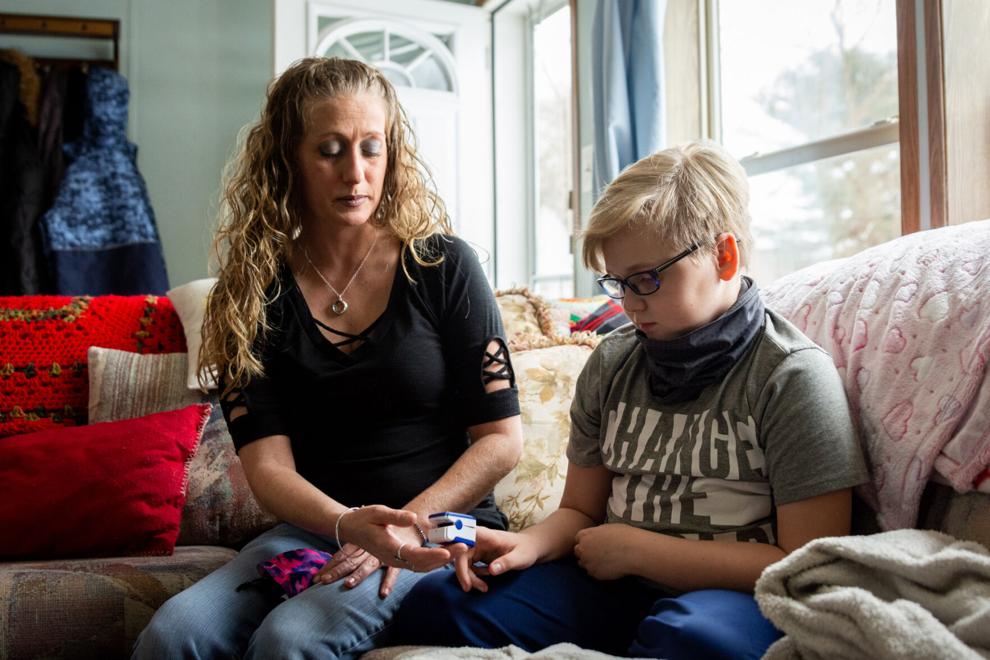 FREDONIA — Like many boys his age, Kane Kerr enjoys playing outside, building with Legos or watching television.
But at the moment, one of his favorite activities is eating.
The 11-year-old Fredonia resident is finally getting his appetite back after spending almost a week at UPMC Children's Hospital of Pittsburgh. He returned home Wednesday.
In the midst of the ongoing COVID-19 pandemic, Kane was hospitalized with an illness people and even medical experts are only now becoming aware of — which his mother, Misty Kerr, hopes to spread some awareness of before other parents have to go through the same experience with their children.
Kane is recovering from multisystem inflammatory syndrome of children, or MIS-C. The illness, associated with exposure to COVID-19, causes potentially life-threatening effects on internal organs, including the heart, lungs and brain.
His bout with MIS-C, started without too much fanfare. On Jan. 18, Kane had a fever of about 100 degrees, which rose to a dangerous 103.8 degrees by the next day, which is when Misty said she took her son to an urgent care center.
Believing Kane's fever was a sign of the flu, possibly Influenza B, medical providers sent the boy. The next day, Kane's fever rose even higher, to 104.8. Misty said she worked — from using ice packs on his neck, feet and wrists to giving him a cold bath — in an effort to alleviate the fever.
"I didn't sleep for three days — I was trying everything we could to get his temperature down," Misty said.
By last Thursday, Kane's fever seemed to be breaking, with his temperature down to 98.1 degrees. But after a nap, Misty said her son got up, threw up in the bathroom, and complained about a headache, body aches, and pain in his chest.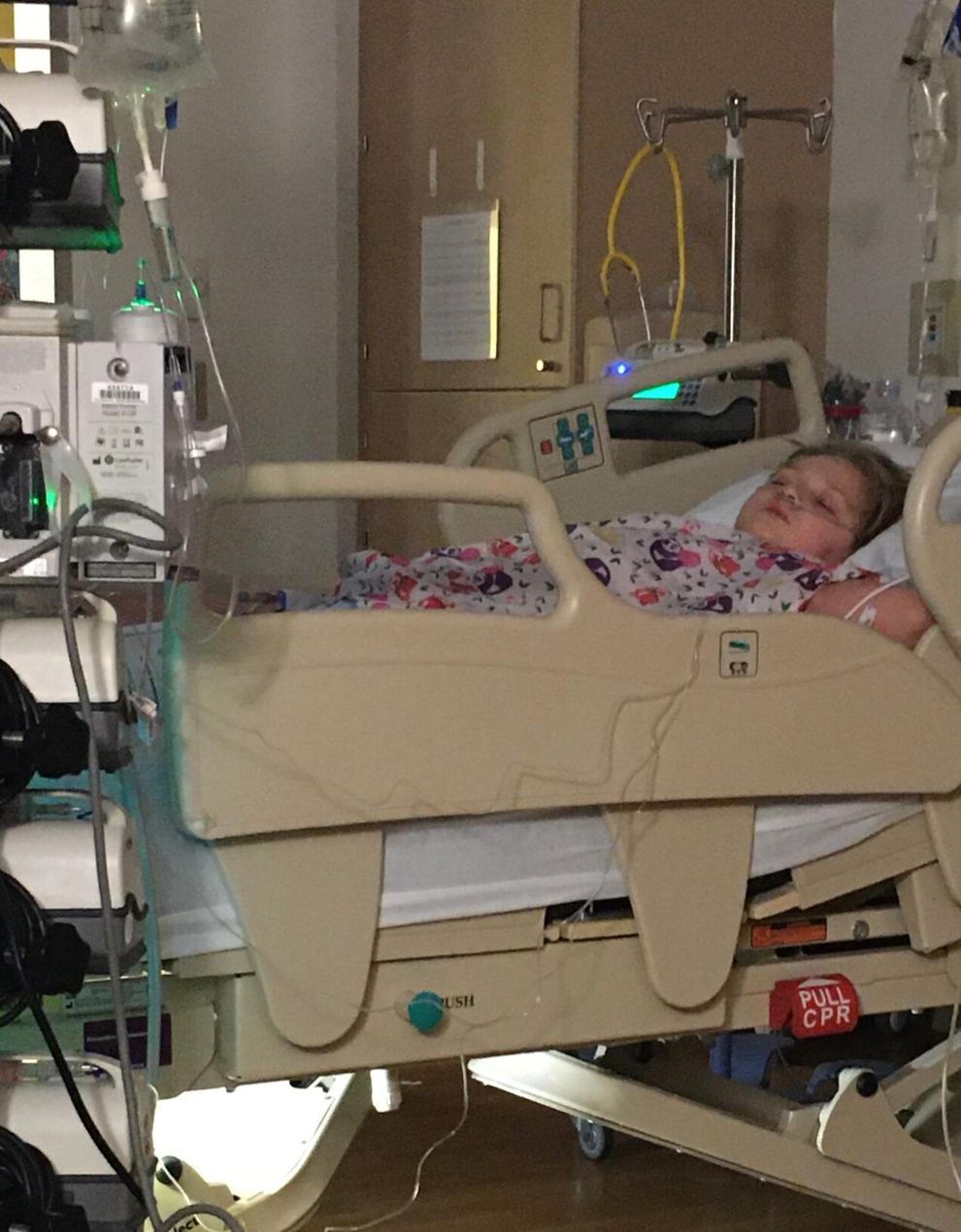 By around 4 or 5 p.m. that day, Misty knew her son needed medical attention and took him to UPMC Children's Hospital of Pittsburgh. Based on her son's symptoms, Misty could tell it was something more serious than the flu and guessed it may have been COVID-19, even though the symptoms didn't align with what she knew of the disease.
Throughout the trip to Pittsburgh, Misty said Kane was unresponsive, and combined with his other symptoms, she feared her son could die.
Kane said he didn't remember much about the trip to Pittsburgh.
"I think I was asleep the whole time," he said.
At the hospital, doctors diagnosed Kane with the autoimmune response called Multisystem Inflammatory Syndrome, where multiple organs can become inflamed, particularly the heart, and arteries around the heart are enlarged.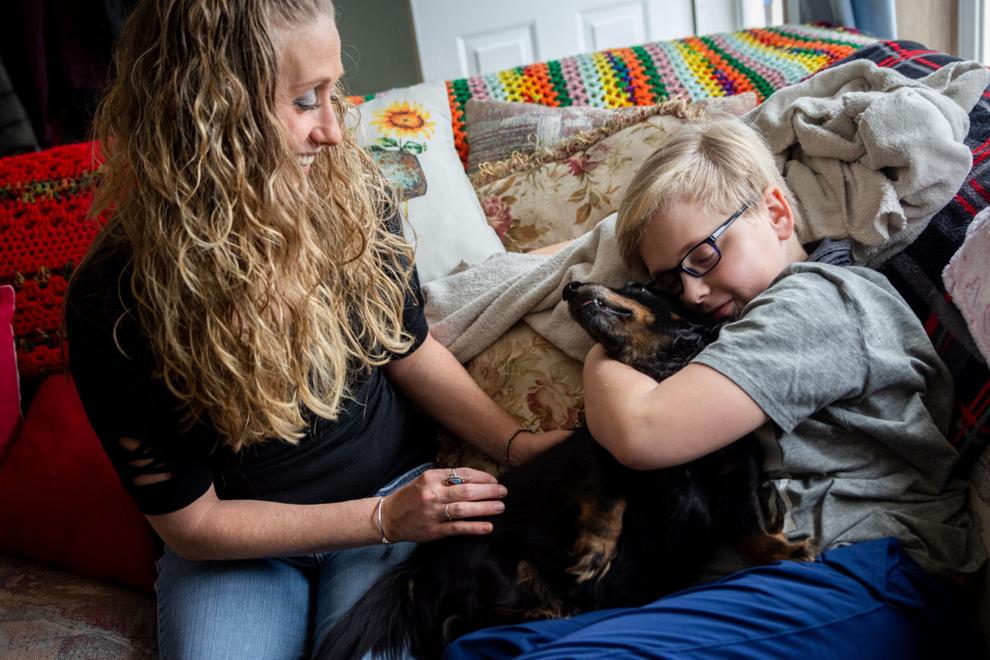 Misty said much is unknown about MIS-C, but it seems to affect children 6 to 12 years old, mostly boys, and awareness of the syndrome seems to be growing. During their stay at the hospital, there were about 17 others with the same condition, seven of them on the same floor.
To help treat the condition, Kane was given various medications and two intravenous ports in each arm, while two or three different research teams drew his blood to help study the relatively new syndrome.
Even though Kane and his mother were separated from other patients and prohibited from seeing visitors, Misty said the two weren't alone, as family, friends and Misty's co-workers sent showings of support to the pair, from cards to phone calls to check how things were progressing.
"We couldn't have visitors, but he probably got 28 cards and there were balloons — it was amazing," Misty said.
Throughout their stay, Kane tested negative for COVID-19, although the syndrome itself is believed to be caused by apparent exposure to COVID-19 within four to six weeks before the first symptoms of MIS-C. Kane's blood type is O+, and researchers suspect that could have something to do with the syndrome, although there are still many unknowns, Misty said.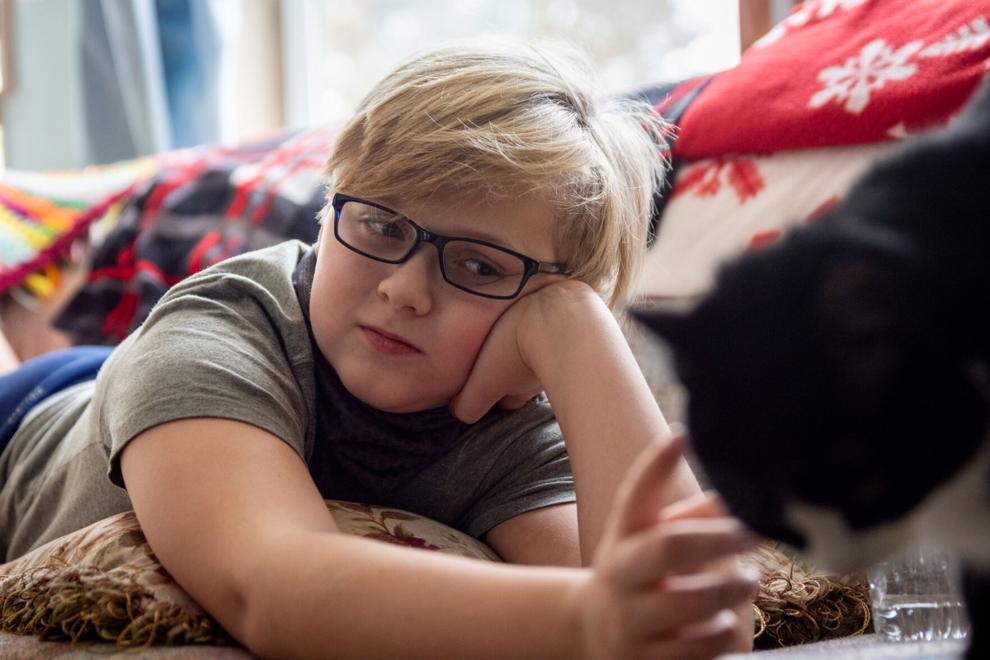 The medical attention would pay off though, as Kane's condition started to improve by about his fourth day in the hospital. But to help spread awareness of the syndrome, Misty said she called doctors at the urgent care center with an update and let them know Kane's symptoms weren't the flu, so they could add MIS-C to their list of potential diagnoses in the future.
"The doctors said they hadn't heard of it before," Misty said of MIS-C.
Since Kane's body was focused on healing and redirected his energy away from digestion, the doctors at the children's hospital discouraged Kane from eating anything. That changed by Wednesday morning, when Misty said her son ate three slices of pizza, and the pair were allowed to go home later that day.
Things still haven't quite returned to normal and Misty is working on how her son, a student in Reynolds School District, can go about resuming his education, while followup visits to the cardiologist and blood work will monitor Kane's progress.
But Misty said she hopes her son's story will help alert parents and other medical staff about MIS-C, somehow separate from yet connected to COVID-19, with potentially fatal effects on children.
"If I had known what would've happened, I would have tried to get him to the hospital two days earlier," she said.
Like David L. Dye on Facebook or email him at ddye@sharonherald.com.