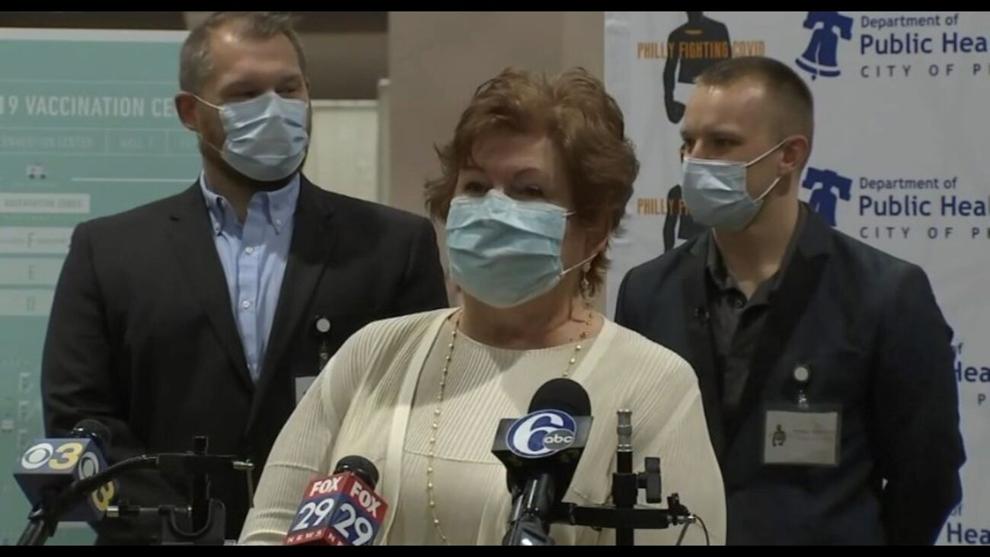 Health officials in Philadelphia say the county's acting deputy health commissioner resigned after allegations that she inappropriately gave out information to potential vendors about the city's efforts to arrange COVID-19 vaccine distribution.
Dr. Caroline Johnson communicated with at least two potential vendors — Philly Fighting COVID and the Black Doctors COVID-19 Consortium — about the city's request for business partners to submit proposals, the Philadelphia Department of Public Health said in a statement.
Those communications came after the call for submissions was made public, but the department says her actions were "inappropriate because the information shared was not available to all potential applicants."
One of the vendors she communicated with, Philly Fighting COVID, was eventually chosen, but its downtown vaccination site was shuttered last week by the city amid concerns about the qualifications of the psychology graduate student behind the effort and the organization's for-profit status.
City officials said they gave Andrei Doroshin the task because he and his friends had organized one of the community groups that set up COVID-19 testing sites last year. But they shut the vaccine operation down once they learned that Doroshin had switched his privacy notice to potentially sell patient data, a development he calls a glitch that he quickly fixed.
It wasn't immediately clear when a new site operator will be found.
The matter involving Johnson has been referred to the city's inspector general, the department said, adding that it "remains committed to responding to the pandemic and distributing vaccine as quickly and safely as possible."
Johnson was appointed acting deputy health commissioner in July 2015 after having served for 11 years as the director of the division of disease control, according to her profile on the department's site. A message seeking comment sent to Johnson's department email was returned and a listed number for her couldn't be found Sunday.
By the numbers
Pennsylvania and Mercer County logged some of their lowest single-day COVID-19 numbers of the current wave, which began in early November.
The state Department of Health reported 3,683 new cases Saturday. Since Nov. 5, the state has had only four days with fewer cases. All of the four previous days fell on weekends, when case and fatality counts are usually lower than they are during the week due to delays in reporting.
Mercer County had 22 new cases Saturday, one of the lowest figures in the current wave. Saturday's figure equaled Jan. 24 and Jan. 17, both Sundays, for the lowest single-day case counts since Oct. 31.
The U.S. Centers for Disease Control and Prevention reported 141,559 new cases Saturday, the lowest figure since 139,152 on Christmas.
Hospital readiness
The 3,370 COVID-19 patients admitted as of Saturday for care in the state's hospitals was one of the lowest figures since early November. Hospitalizations have been declining sharply since Dec. 26, when the state's 14-day rolling average was 6,096.
Pennsylvania's daily average was at 4,038.1 per day.
Hospitals in Pennsylvania had 695 patients in intensive care units and 428 on ventilators. 
Even with hospitals closing intensive care rooms — there were 3,613 staffed ICU beds Saturday — the number of available ICU beds continued to rise, to 677.6. 
ICU demand peaked Dec. 22, with a 14-day average of 571.9 beds open per day. At the time, hospitals were operating about 4,600 ICU beds.
Demand for ventilators continued to decline, to 428, and the two-week average for ventilator use had decreased to 484.6 per day.
This story has been updated to clarify in the headline that it was a Philadelphia health official, not a state health official