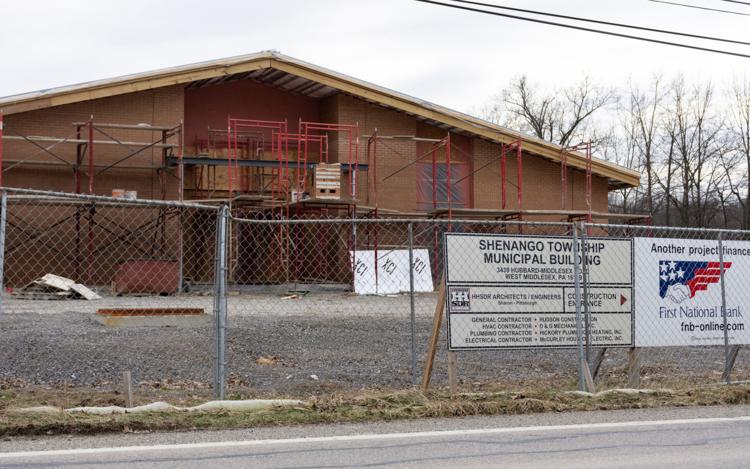 SHENANGO TOWNSHIP –– Work on the Shenango Township Municipal Building renovation project was halted this week after a construction employee fell ill.
Tom Hubert, president of the Shenango Township Board of Supervisors, said the worker has been tested for COVID-19, an illness caused by the coronavirus but results were not available Thursday night.
"His doctor doesn't think its coronavirus, but nobody knows for certain until the test results come in,'' said Hubert.
Hubert said the man had been working on a major renovation of the municipal building. The project, begun last year, is expected to cost about $2 million and be completed by the end of 2020.
The new office will include additional space for the township police department, conference room, secured vestibule and space for records and storage.
During the renovation project, the Shenango Township municipal offices and police department occupy office space in West Middlesex borough.
"We were told he became ill at the end of the workday on Tuesday,'' he said. "He didn't show up for work Wednesday and went to his doctor. His doctor sent him to a Youngstown hospital and stayed overnight.''
By Thursday morning the worker was sent home, Hubert said, but was given a medical test for coronavirus. Results of the test were expected later in the day but as of 7:30p.m. Hubert said he had not been informed of the results.
It wasn't firmly known if the worker was a Mercer County resident. Hubert said he believed the man lived in Ohio. No other details were known about the worker.
Hudson Construction is the main contractor for the project. But Hubert said he didn't know if the worker was directly employed by the Hermitage-based company or if he worked for a subcontractor. A message left at Hudson's office Thursday night wasn't immediately returned.
There have been no confirmed cases of COVID-19 in Mercer County as of noon Thursday, according to the Pennsylvania Department of Health.