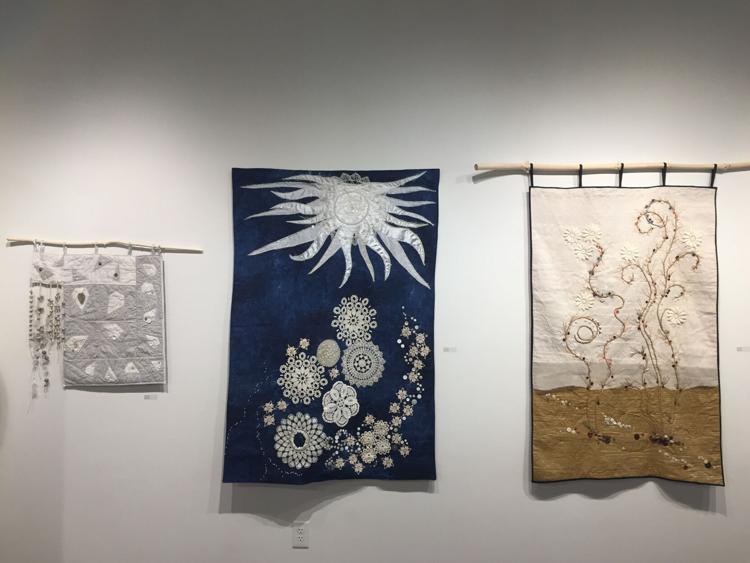 WARREN, Ohio — Local artists created works during quarantine that will be displayed at Trumbull Art Gallery through Aug. 20.
Random Acts of Artists, a group based in Sharon, is featured with more than 90 original works of art that came to life since the COVID-19 stay-at-home order.
The show is at the Trumbull Art Gallery in Warren, 158-162 North Park, Ave., which is open noon to 4 p.m. Thursdays and Fridays and by appointment by calling 330-395-4876.
"During the past few months, all of the opportunities for shows and exhibitions were closed due to the pandemic," said Terry Polonsky, RAA president. "Artists were grateful to finally have this opportunity."
Visitors to the gallery must wear a face mask and maintain proper social distance protocols. Masks and hand sanitizer will be available at the door.
"We are very pleased to be able to offer our RAA members this opportunity," Polonsky said. "RAA has held several art exhibits in the past, and this one has had its challenges due to the restrictions imposed by the pandemic."
This show is one of the very few shows around, Polonsky said.
"There's very few places for artists to get their work out there," Polonsky said. "Cravings was shut down due to the pandemic and at the end of June, their doors closed permanently. RAA had to close down their gallery there."
Cravings was a cafe and creamery on Shenango Avenue in Sharon that was affilated with the nearby Penn State Shenango campus.
RAA is a nonprofit, 501(c)(3) organization with 135 members. The group consists of visual arts, theater, writing, photography and music sub-groups. There are random works of art in downtown Sharon including the poles outside the library and the labyrinth on the parking lot beside Reyers Shoe Store.
The show at Trumbull Art gallery is called, "Random Thinking."
"We always use 'Random' in the theme," Polonsky said.
It consists of several pieces including 3D sculptures, hanging mobiles, textile pieces, acrylic and pastel drawing and a lot of photography.
"Whatever members were working on for the past three months, they entered," Polonsky said.
With only half the show hung in the middle of July, two pieces had already been purchased.
"We felt that since the shutdown if you make artists stay home for two or three months, they're going to create art," Polonsky said. "There's obviously a pent-up desire for artists to show their work."
Follow Melissa Klaric on Twitter and Facebook @HeraldKlaric, email: mklaric@sharonherald.com