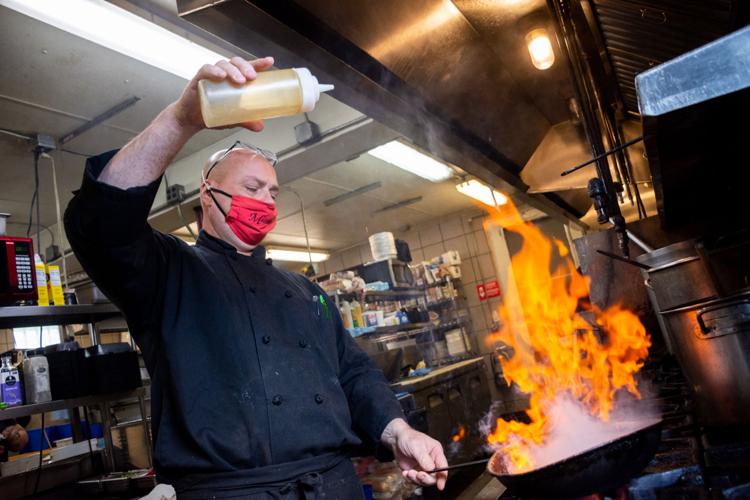 A grand second-Sunday-in-May tradition — Mother's Day dinner — is getting a COVIC-19 makeover.
Call it Mother's Day for takeout.
And restaurants in the Shenango Valley are getting ready for the occasion.
"Everything on our menu will be available for takeout on Mother's Day,'' said Kevin McKee, co-owner of Combine Brothers in Hermitage.
Like other restaurants in Pennsylvania, Combine's is closed to indoor dining because of the pandemic. But the business has been doing strong on takeouts. McKee said the restaurant's sales are running around 75 percent of its pre-pandemic level.
"I think that's pretty good,'' he added. "And I think that's something to be said about us.'' 
Mother's Day is among the top sales day for restaurants as families want to treat Mom to a meal she doesn't have to fix.
"It's usually our biggest day of the year,'' said Tim Patton, owns Muscarella's Cafe Italia in Sharpsville with his brother Tom.
Like Combine's, Muscarella's is offering the entire menu as takeout service for Mother's Day.
Both restaurants also are offering large packaged meals that can serve between 6 to 12 people.
At Muscarella's takeouts also have been doing well, with business running about 60 percent of its pre-pandemic level, Patton said.
"We created a pretty good system for pickups so people don't have to wait long to get their order,'' he said.
For Sunday, Muscarella's is arranging pickup times so that orders are spread out.
"We don't want everyone coming at the same time,'' Patton said. "We're trying to stagger times for people to pick up their orders so it makes it smoother for everyone.''
Sunday is going to be a new experience for the restaurants, only partly because every order will be a takeout. The planning has to be meticulous to pull it off, Patton said.
"We want to make sure we have the right order for the right people,'' he said. "And we can sell beer and wine to go and we need to get right.''
Combine Brothers, which also offers beer and wine to go, had developed a takeout system over the past six weeks.
"We've added an additional takeout station for people and we're very pleased with it,'' McKee said.
Of course, all restaurant owners are yearning to get an all-clear signal from the state to open for regular dining. But McKee doesn't expect to get inundated in those first few days.
"I think people will be a little hesitant at first,'' he said. "And then from there they will gradually come back.''
There's one tip given by both restaurateurs – get the Mother's Day order in early, even before Sunday if possible, as orders are expected to pile up. 
"We're expecting it's going to be a great day,'' Patton said.