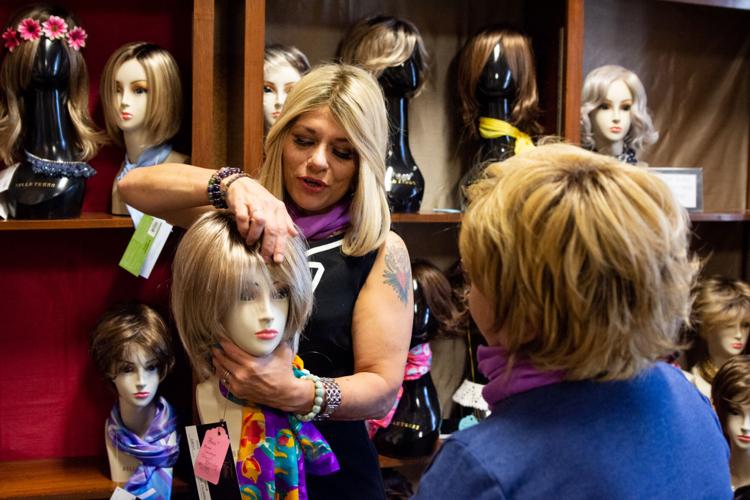 SHARON – When Debra Heim was a little girl, she was thrilled when her parents took her shopping in downtown Sharon.
"It's always been my dream to have something in downtown Sharon," Heim said.
In November of 2018, her dream came true. Heim started her own business, The Very Best Little Hair House, that men and women with wigs. And thanks to the City of Sharon, Heim's vision is still alive.
The Very Best Little Hair House, 7 W. State St., Suite 206, is among 34 small businesses in Sharon to receive COVID-19 aid through the city's Community and Economic Development department. 
Sharon has awarded $284,959.04 in small business aid, part of the city's $347,520 grant from the federal Coronavirus Aid, Relief and Economic Security (CARES) Act.
The grant is part of $170.65 million in funding from Community Development Block grants and U.S. Department of Housing and Urban Development programs, part of more than $2 trillion included in the coronavirus relief legislation, signed in March by President Donald J. Trump.
Heim said she closed down for three months due to the pandemic. She was unable to pay her rent for several months, she lost wigs because her shop lacked air conditioning and she owed vendors money. The city will cut a check for close to $10,000 to the Very Best Little Hair House.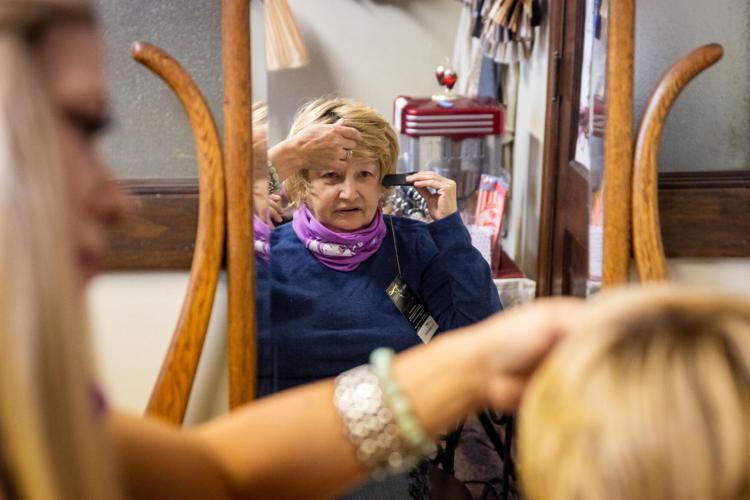 The money will help her start to catch up on repaying vendors, paying rent and replacing lost inventory.
"It's getting a little bit better," Heim said. "It's still a constant struggle."
Studio 83 was also impacted by the pandemic. Walter Hermann, owner of the pottery shop at 83 E. State St., said the city's grant will help keep the business going.
"I feel like it was really important for Sharon to do this given all the effort that's being put in to rejuvenate Sharon," said Walter Herrmann, owner of Studio 83. "It's going to come in quite handy just to buy equipment that is needed that was going to be harder to purchase with lack of business due to being shut down for three months. This puts me back on track to where I was going pre-COVID."
City Manager Bob Fiscus said he is happy the city had the opportunity to support businesses left struggling by the pandemic.
"I wish we could do more," Fiscus said. "There is a lot of struggling going on out there but we'll get through it together."
Fiscus said the city is waiting to hear about another $104,000 coming in HUD funding for helping residents pay mortgages and rent.
Melissa Phillips, Sharon's community and economic development director, said this program will provide grant funding to a diverse range of businesses and business owners to ensure that economic opportunity is spread throughout the Sharon community.
"I am so grateful we had the opportunity to deploy these funds to our small businesses," Phillips said. "Ironically, during this time of social distancing, the grant application process has brought us together. Many unique businesses call Sharon home, and our entrepreneurs have made new connections with one another. The city will continue to facilitate these connections as we move forward." 
The city has allocated $35,000 of the CARES funds to support a food assistance program managed by the Shenango Valley Chamber of Commerce. The Chamber used a portion of this funding to continue the Sharon backpack program through July and August.
Herrmann said he cannot credit Phillips and the city enough for what they have done.
"I'm extremely thankful. I didn't even expect or anticipate anything to be offered by the city of Sharon," Hermann said. "The whole rejuvenation thing, you can sit around and talk about it. The city stood up and did what they said they'd do." 
Follow Melissa Klaric on Twitter and Facebook @HeraldKlaric, email: mklaric@sharonherald.com