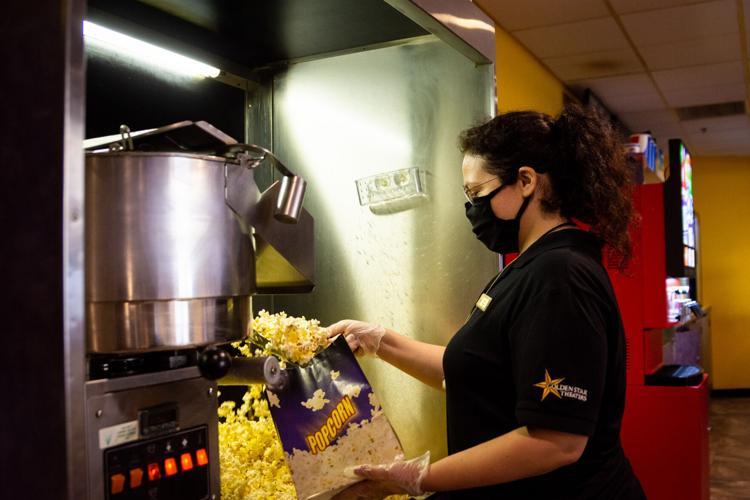 HERMITAGE – Frank Moses said it felt good to watch people walk past the velvet rope a couple weeks ago.
"It's took us five months to get here,'' Moses said.
As president of Golden Star Theaters movie chain based in New Castle, he oversees a company that owns five movie houses, including Shenango Valley Cinemas in Hermitage and Westgate Cinemas in Union Township, Lawrence County.
All Pennsylvania movie theaters were ordered to close in March.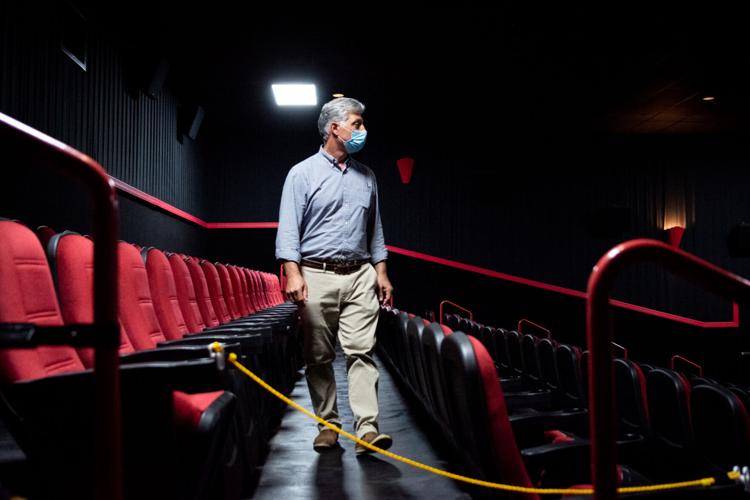 "We were told we would be allowed to open in June, then it was July,'' Moses said.  
Finally on Aug. 21 theaters were allowed to open their doors. But like other retailers there are rules to follow.
All patrons must wear a mask and observe six feet of social distancing.
"Families can sit together, but we have our ushers make sure other groups of people keep at least a three-seat distance from each other,'' Moses said.
Along with the theater being sanitized nightly, the air intake was cranked up letting in more fresh outdoor air to circulate inside, he said. People will see sanitizing stations throughout the complex along with plastic shields at the concession counter. 
Also, movie start times have been staggered to prevent people bunching up at the ticket counter.
"We're really encouraging people to buy their tickets online,'' Moses said.
Under Pennsylvania guidelines, a fixed limit of 25 people are allowed in each theater showing a movie. But in Ohio the number is based on social distancing and can be far greater as long as people remain six feet apart.
Some of the expected blockbuster hits for this summer, such as Top Gun 2, have been postponed until next year.
Still, there are good shows playing now, said Moses, such as Tenet, a psychological thriller playing at the Hermitage theater.
VIDEO: Frank Moses, Shenango Valley Cinemas owner, talks about what's changed at the movie theater in Hermitage to make the theater experience…
"This is a learning process for all of us,'' Moses said. "It's our job to help people get them to a comfort level to return to see movies.''