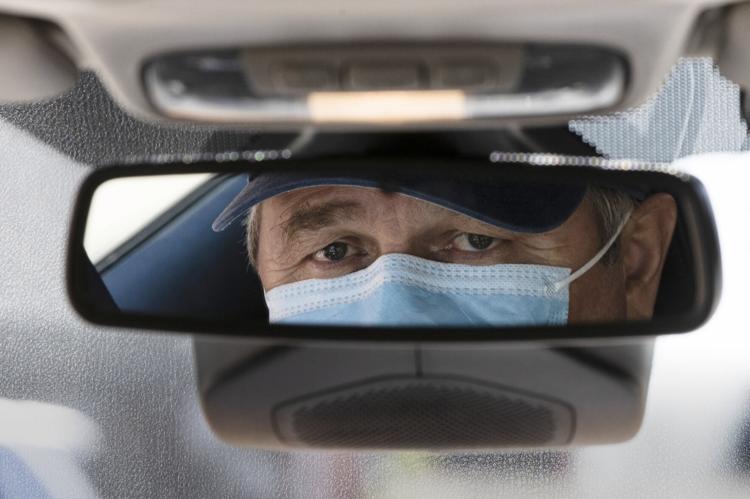 HARRISBURG — Travelers visiting Pennsylvania and residents who leave the state and return must get tested for COVID-19 or quarantine for two weeks, Secretary of Health Dr. Rachel Levine announced Tuesday.
Levine also said she has strengthened the state's mask order to require people to wear masks whenever they gather inside, even inside residences if non-family members are present. They were part of new measures the state rolled out as models show that Pennsylvania could run out of intensive-care unit beds in December if the current surge of COVID-19 is not contained, Levine said.
The secretary admitted that enforcing Tuesday's order would be difficult.
"We cannot check every car. We have no plan to check every plane coming into Pennsylvania," Levine said.
Under Levine's new order, travelers must get tested within 72 hours of arriving in Pennsylvania. "We don't want people to travel," she said.
Levine said that while the state doesn't plan to enforce the new orders, the public should take the orders seriously.
"I don't think this is empty rhetoric," she said. "These public health measures are necessary," she said, adding that if people don't comply, it will be more likely the pandemic surge will worsen and the state will need to put additional mitigation restrictions in place.
"We're going to be watching this really closely," she said. "We might take other measures in the future."
The order targeting travelers, which takes effect on Friday, does not apply to people who commute to and from another state for work or medical treatment.
The Department of Health announced Tuesday that there were 5,900 additional positive cases of COVID-19, bringing the statewide total to 275,513. This is the highest daily increase of cases, though the record has been broken repeatedly over the last two weeks as case numbers have continued to climb.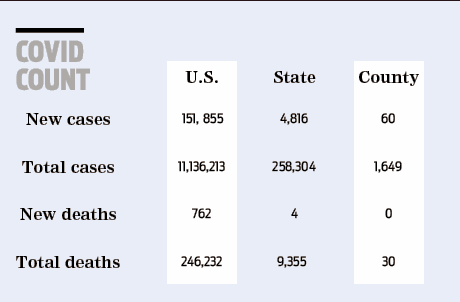 Levine said 2,575 people have been hospitalized. Of that number, 558 patients are in intensive care units with COVID-19. Most of the patients hospitalized are ages 65 or older, and most of the deaths have occurred in patients 65 or older, according to the Department of Health.
Later Tuesday, the state updated its hospitalization data to show that the number of people hospitalized had increased to 2,737, including 579 in ICU units. The state is approaching its all-time high of 2,800 hospitalizations set in late April.
"These targeted mitigation efforts, combined with existing ones, are paramount to saving lives and protecting our economy," Gov. Tom Wolf said. "The administration will continue to monitor the risks posed by COVID-19 across the commonwealth and will reinstate or institute new targeted mitigation tactics as necessary."
Philadelphia officials announced Monday that indoor restaurant dining is banned, and a variety of other entertainment and recreation-oriented businesses — theaters, bowling alleys, museums, libraries, casinos and gyms — must close. Philadelphia also ordered that schools be conducted online. The city's new restrictions also bar fans at Philadelphia Eagles games.
Montgomery County in southeastern Pennsylvania, ordered schools to go online late last week.
Ohio Gov. Mike Dewine on Tuesday announced a COVID curfew — from 10 p.m. to 5 a.m. for the next 21 days — to slow the spread of the virus. New Jersey Gov. Phil Murphy announced new restrictions in that state on Monday, as well. Under New Jersey's new restrictions indoor gatherings are capped at no more than 10 people.
The Department of Health announced last week that colleges should test students before they are sent home for the holidays. Levine's new order adds that the state expects that colleges should be putting in place plans to test students when they return to campus after the holiday. Colleges are also expected to set up plans to continue offering regular COVID-19 testing for students while they are on campus, Levine said.