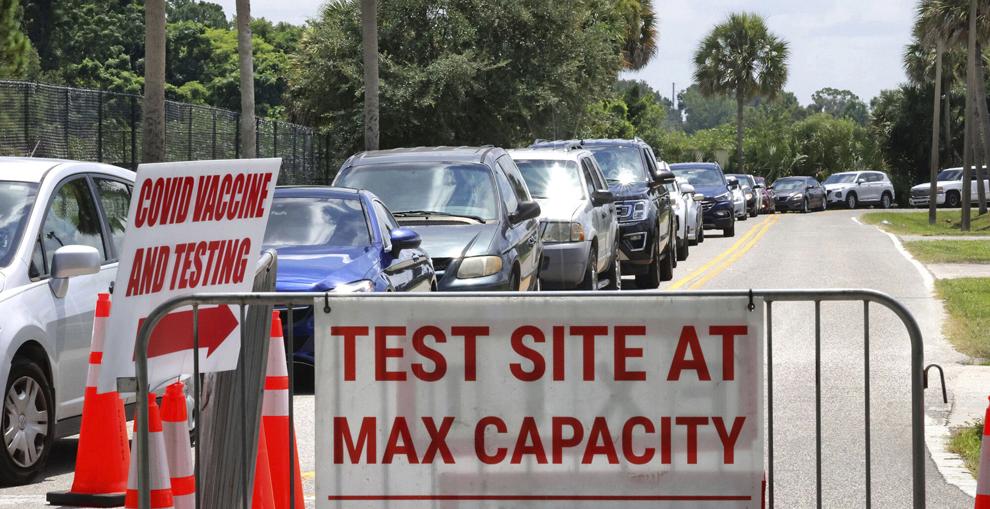 Just a few weeks ago, it appeared that the United States had COVID-19 on the run.
As the vaccinated population increased, case counts plummeted. But with the virus' more virulent delta variant spreading quickly, the numbers are rising, particularly among those who have put off getting one of the three COVID-19 vaccines. On Friday, the U.S. Centers for Disease Control and Prevention announced that vaccinated people can — and have — transmitted the virus, even when they haven't exhibited severe symptoms.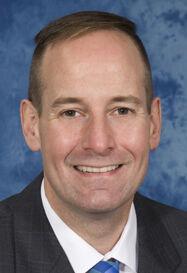 The news has left Dr. Brian Lamb of Allegheny Health Network wary. While cases in Mercer County have increased in the past three weeks, Lawrence County — right next door — might be feeling even greater effects.
The state Department of Health reported that Lawrence County had 15 new coronavirus cases Thursday, an increase of more than 37% since the previous Thursday. Lamb said that's a significant concern, especially considering the county's population — about 91,000.
"A transmission rate increase above 5 percent from the prior week is very scary,'' Lamb said. "Lawrence County is on the border of having a high transmission rate."
Mercer County, which reported four new cases Thursday in a population of about 116,600, hasn't been hit nearly as hard, but the case counts are rising even locally. The four cases Thursday matched Mercer County's seven-day total from July 9 to 15 — two weeks ago.
In the last seven days, Mercer County has had 29 new COVID-19 cases, a daily average of four. While that's well below the average of more than 150 a day during the pandemic's winter peak in December and January, it still could portend a surge with students returning to school in a few weeks.
Lamb's concerns about Lawrence County's surge are more than academic — he has emotional ties to the area as a North Beaver Township native. But he doesn't think the surge will hit too close to home.
"I wouldn't be surprised if I had relatives who aren't vaccinated,'' Lamb said.
What's confounded the scientific community is it was initially thought vaccinations would prevent most from getting the coronavirus.
But the CDC found the new delta variant of COVID-19 is far more contagious than the original. and possibly worse: Those who are vaccinated and show no symptoms of the coronavirus can carry tremendous amounts of the virus in the nose and throat, CDC said. That means those who are vaccinated and carrying the virus can be just as contagious as unvaccinated people, even if they have no symptoms.
Florida has seen an explosion of new cases. On Friday, the Florida Department of Health released new data showing 110,477 new cases of COVID-19 within the state over the past week. That surpasses last week's high of 73,196 cases.
Nationally, the CDC reported 79,732 new cases, with a seven-day daily average of 67,080. Only two weeks ago, on July 17, the seven-day average was 13,907.
Friday evening President Joe Biden signaled changes are afoot, according to Associated Press reports. He said the U.S. will "in all probability" see more guidelines and restrictions following rising COVID-19 cases and the emerging spread of the Delta variant.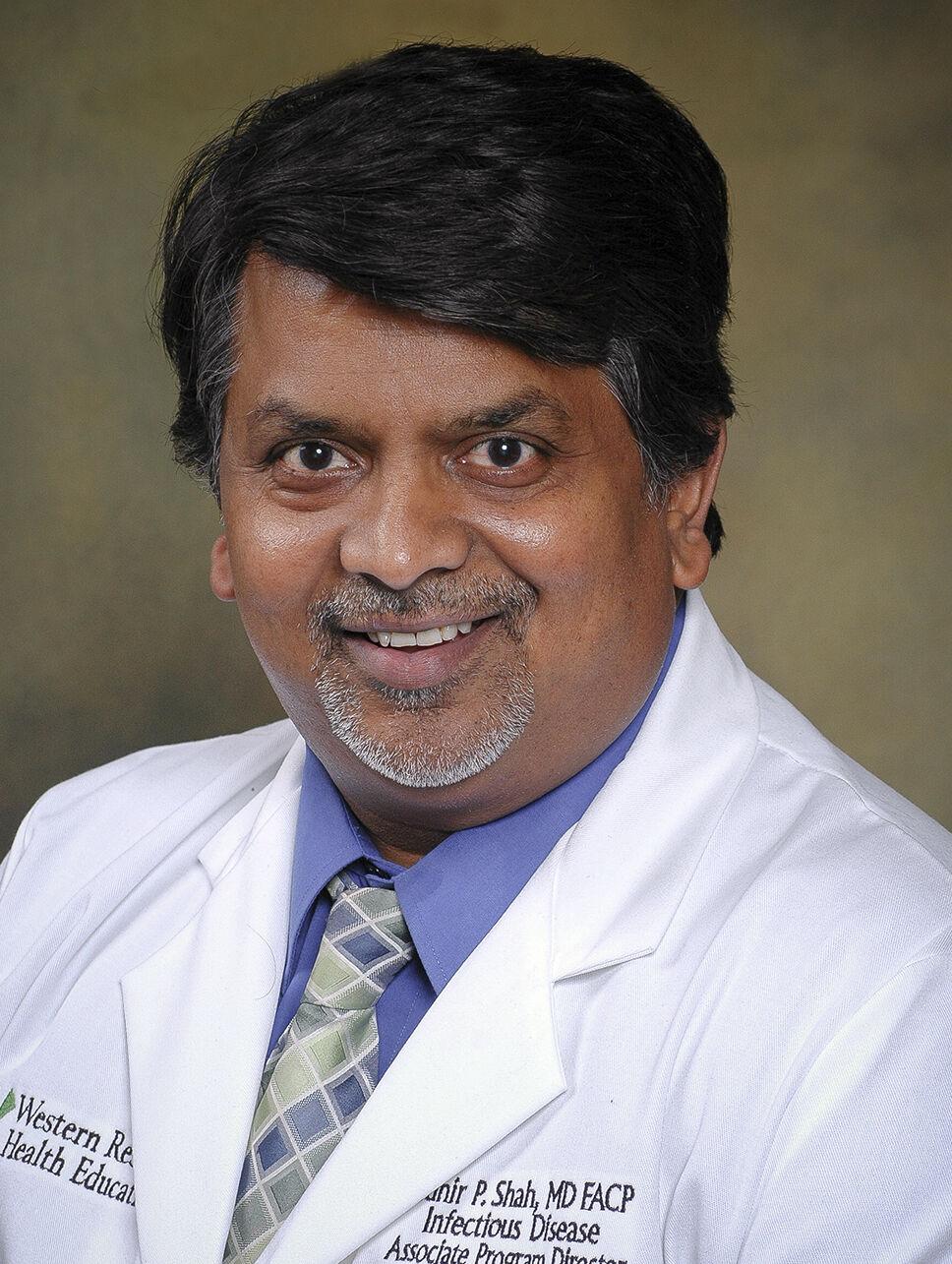 Dr. Munir Shah, an infectious disease specialist at Trumbull Regional Medical Center in Warren, Ohio, is clear on his advice. Trumbull Regional is a sister hospital to Sharon Regional Medical Center in the Steward Health Care System.
"I'm telling all of my patients, even the vaccinated ones, to wear a mask when they're in public.'' Shah said. "And if you use a reusable mask you need to wash it every day.''
If COVID-19 begins surging locally, Shan said the medical community is in good shape.
"During the first round of COVID we weren't as prepared,'' Shah said. "Our lab work is now much better and we know better how to use medication.''
And both physicians agree it's crucial to get vaccinated. About half — 49.9% of Americans — are fully vaccinated. In Pennsylvania, 52.3% of residents have received both doses of either the Moderna or Pfizer vaccines or one injection of the single-dose Johnson & Johnson vaccine, and 45.1% of Mercer County residents are fully vaccinated.
Lamb said 99% of those dying from COVID-19 are not vaccinated.
Shah confirmed that assessment.
"All of the patients we are seeing in the hospital with coronavirus are unvaccinated,'' Shah said.