No act by the state could be more egregious than executing the innocent. Committing such an atrocity, under the authority of the law and in the name of the people, bloodies the hands of all.
Pennsylvania now holds nearly 120 prisoners on death row. Some of them are, almost certainly, innocent. In the last 45 years, 185 wrongly convicted prisoners on death row have been exonerated, including 10 in Pennsylvania.
A pause in Pennsylvania's killing machine isn't enough. The state must scrap the death penalty statute to avoid excessive legal costs and further executions.
Securing death penalty convictions and defending them on appeal have cost the state $1 billion since 1976, reported former Pennsylvania Auditor General Eugene DePasquale.  Despite a moratorium on executions imposed by Gov. Tom Wolf in 2015, defendants are still tried under the state's death penalty statute. The additional costs of trying those cases and defending them on appeal continue to mount.
Moreover, if the death penalty law persists, executions could resume in 2023, after the term-limited governor leaves office and the moratorium expires. 
In pausing executions in 2015, Wolf rightly cited excessive legal costs, capital punishment's failure to deter violent crime, and the discriminatory and unjust way the law works.
African Americans have accounted for up to 65 percent of Pennsylvania's death row, compared to 12 percent of the state's population. 
The DNA Revolution
No argument opposing the death penalty, however, holds more moral sway than the possibility of executing the innocent.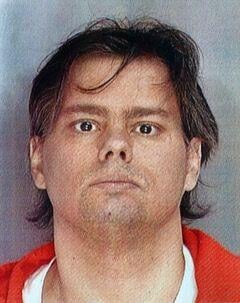 Over the last 30 years, DNA technology has exonerated nearly 400 people in the United States. Incontrovertible biological evidence also has exposed seismic cracks in the U.S. criminal justice system and established, with certainty, that it makes mistakes.
Last year, DNA evidence, released by the Philadelphia Conviction Integrity Unit, freed Walter Ogrod, 55, of Philadelphia, after he spent 28 years on death row for the 1992 murder of four-year-old Barbara Jean Horn. Without a CIU with jurisdiction in the city in which he was convicted, Ogrod would still be on death row.
"I was fortunate," Ogrod said in an interview with The Herald Editorial Page. "But I never really lost hope that something would reveal the truth."
Elected in 2017, Philadelphia District Attorney Larry Krasner runs the nation's most active CIU, exonerating Ogrod and 19 other people in the last two years, mostly Black men.
Wrongful convictions happen for many reasons: Mistaken eyewitness identification, junk science, false confessions obtained by unethical and zealous police officers, reliance on jailhouse informants seeking favors from local prosecutors, poor lawyering by overworked and underpaid public defenders, and police and prosecutors who withhold evidence or engage in other misconduct, to name a few.
The last time I saw Darrell Siggers, he was slumped forward, cradling his head in his hands,…
Once convicted, prisoners face nearly insurmountable obstacles to freedom. Only a fraction of criminal cases have DNA evidence, taken from saliva, blood, hair, or other cells, and police departments may lose or destroy such evidence after a conviction.
Without DNA evidence, most prisoners must rely on state and federal appeals courts to win freedom or a new trial.
(Read the accompanying profile of former prisoner Darrell Siggers, "Bridge to freedom," who was freed by a new Conviction Integrity Unit.)
Obstacles to justice
Post-conviction appeals were always long shots; today, they are even less likely to prevail.
Pennsylvania's death row holds nearly 120 prisoners at two State Correctional Institutions – Phoenix in Collegeville and Greene in Waynesburg.
Among other things, legislation passed during the 1990s shortened filing periods for post-conviction appeals, and stiffened standards of proof that defendants must meet to move their cases forward. Appellate judges are also less likely to rule against prosecutors than they were in the 1970s and 1980s.
Owing to those changes and others, more wrongfully convicted people remain in prison, Attorney F. Martin Tieber of Minneapolis, one of the nation's top appellate attorneys, told The Herald editorial page.
"They've choked the ability to get relief through the system," Tieber said. "It's getting almost impossible to win on appeal."
Extrapolating from DNA exonerations and other evidence, criminologists and other experts estimate 2 percent to 5 percent of prisoners are innocent. The range is higher, Tieber believes, for violent, high-profile crimes, in which police and prosecutors are pressured to convict.
Using standard estimates, more than 100,000 inmates nationwide are most likely innocent, including 800 to 2,000 in Pennsylvania, and three to six on the state's death row. Among the nation's 2,500 death row prisoners, up to 100, or more, are probably innocent.
No one knows how many of the more than 1,500 prisoners executed since 1976 were innocent, but the Death Penalty Information Center has identified 20 likely cases.
The very real possibility of executing the innocent ought to chill and horrify everyone; only the abolition of death penalty statutes in Pennsylvania and 26 other states can erase it.