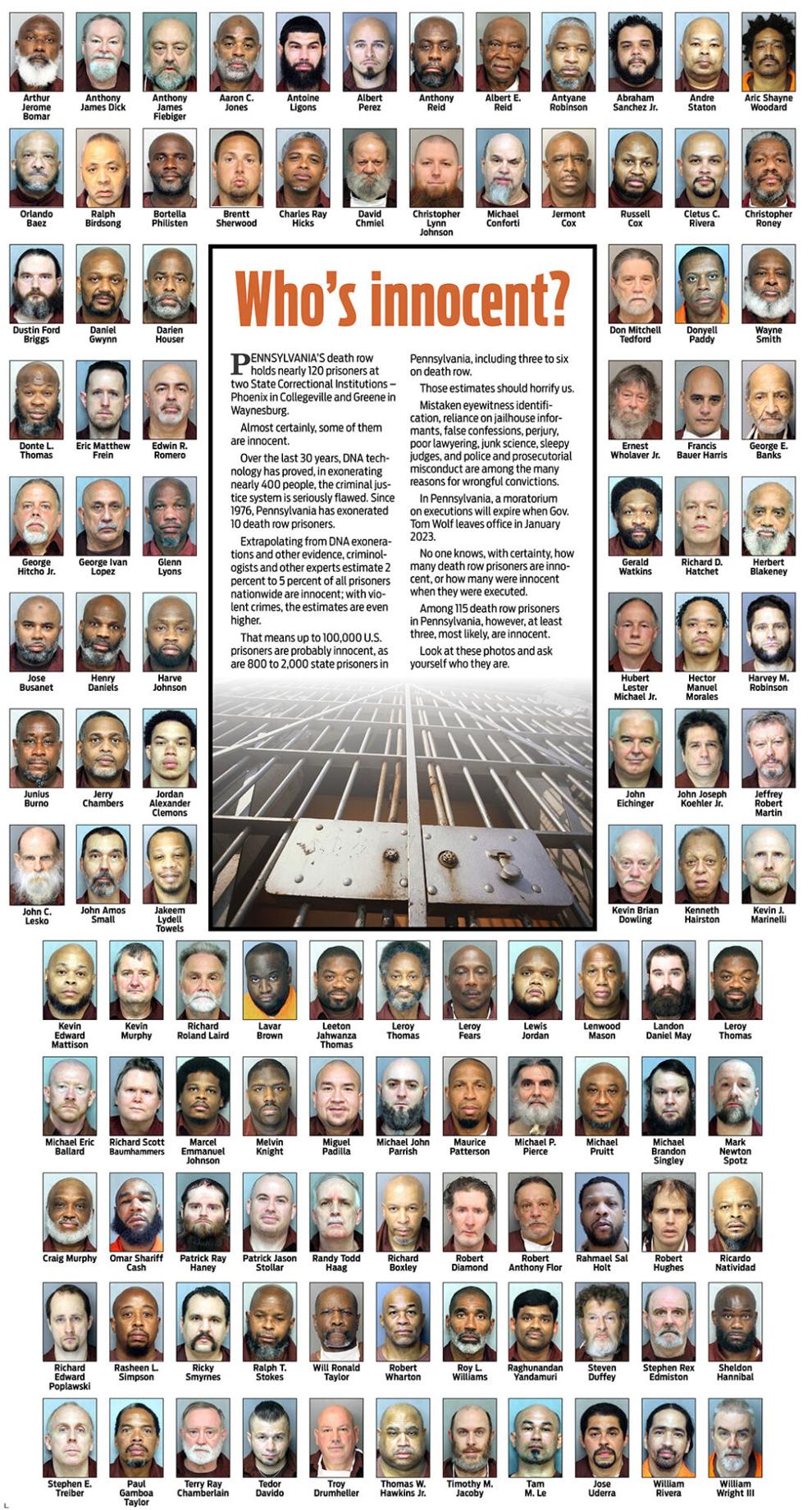 Pennsylvania's death row holds nearly 120 prisoners at two State Correctional Institutions – Phoenix in Collegeville and Greene in Waynesburg.
Almost certainly, some of them are innocent.
Over the last 30 years, DNA technology has proved, in exonerating nearly 400 people, the criminal justice system is seriously flawed. Since 1976, Pennsylvania has exonerated 10 death row prisoners.
Extrapolating from DNA exonerations and other evidence, criminologists and other experts estimate 2 percent to 5 percent of all prisoners nationwide are innocent; with violent crimes, the estimates are even higher.
The last time I saw Darrell Siggers, he was slumped forward, cradling his head in his hands,…
No act by the state could be more egregious than executing the innocent. Committing such an …
That means up to 100,000 U.S. prisoners are probably innocent, as are 800 to 2,000 state prisoners in Pennsylvania, including three to six on death row.
Those estimates should horrify us.
Mistaken eyewitness identification, reliance on jailhouse informants, false confessions, perjury, poor lawyering, junk science, sleepy judges, and police and prosecutorial misconduct are among the many reasons for wrongful convictions.
In Pennsylvania, a moratorium on executions will expire when Gov. Tom Wolf leaves office in January 2023.
No one knows, with certainty, how many death row prisoners are innocent, or how many were innocent when they were executed.
Among 115 death row prisoners in Pennsylvania, however, at least three, most likely, are innocent.
Look at these photos and ask yourself who they are.