BANGOR Maine – The Bangor, Maine, American Legion Post is honoring POW-MIAs by displaying a "Chair of Honor."
The display was dedicated during a ceremony at the Seasons Restaurant in Bangor.
So more people could view the "Chair of Honor," it was moved to the Bangor International Airport, on the second level where the gates for all arriving and departing flights are located.
A Chair of Honor is placed at all official veteran meetings as a symbol and reminder of the thousands of American POW-MIAs still unaccounted from America's wars and conflicts.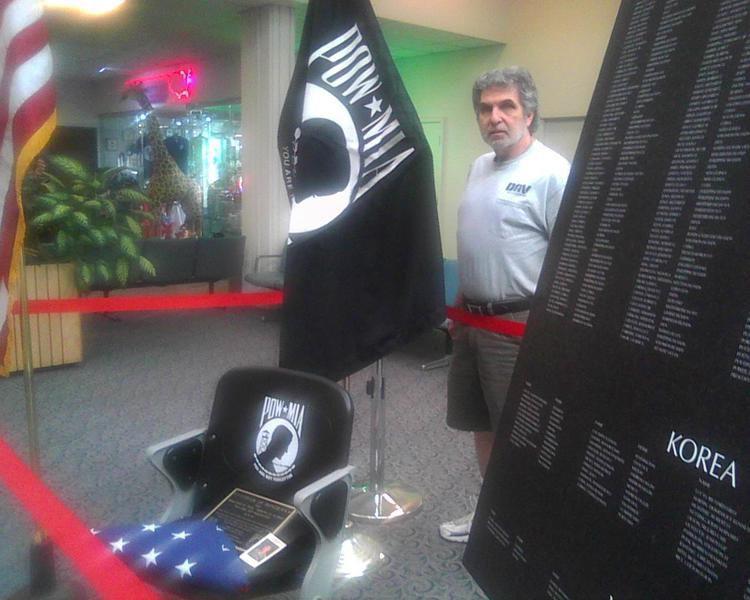 The black and white POW-MIA flag is mandated by Congress to be flown at military installations, national cemeteries, all post offices, Veterans Administration medical facilities and offices, the White House, war memorials and Department of Defense buildings.
Other than the American flag, the black and white POW-MIA flag is the only flag to ever fly over the White House.
The National POW-MIA Recognition Day is held the third Friday of September every year; this year it's on Sept. 15.