SHARPSVILLE — The sun was bright and the weather was cooperative, if a little chilly, as the group made its way through downtown Sharpsville Friday morning — the figure in the lead carrying a cross, emulating the walk of Jesus Christ on the first Good Friday.
Marking Good Friday with their first cross walk since moving into their location at 106 N. Mercer Ave. in Sharpsville, the members of Our Freedom Chapel were often greeted by waves or honks from the car horns of nearby motorists.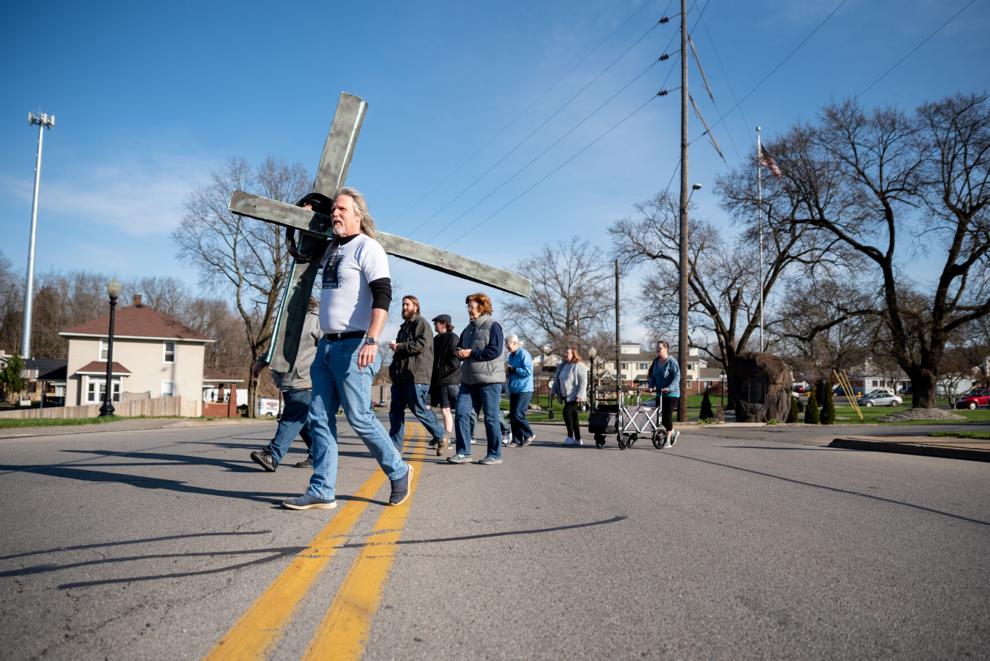 Although Our Freedom Chapel has only occupied its current space since last October, Pastor Cary Parsons, who carried the cross, said previous cross walks had always generated positive responses from the community, and that trend continued Friday.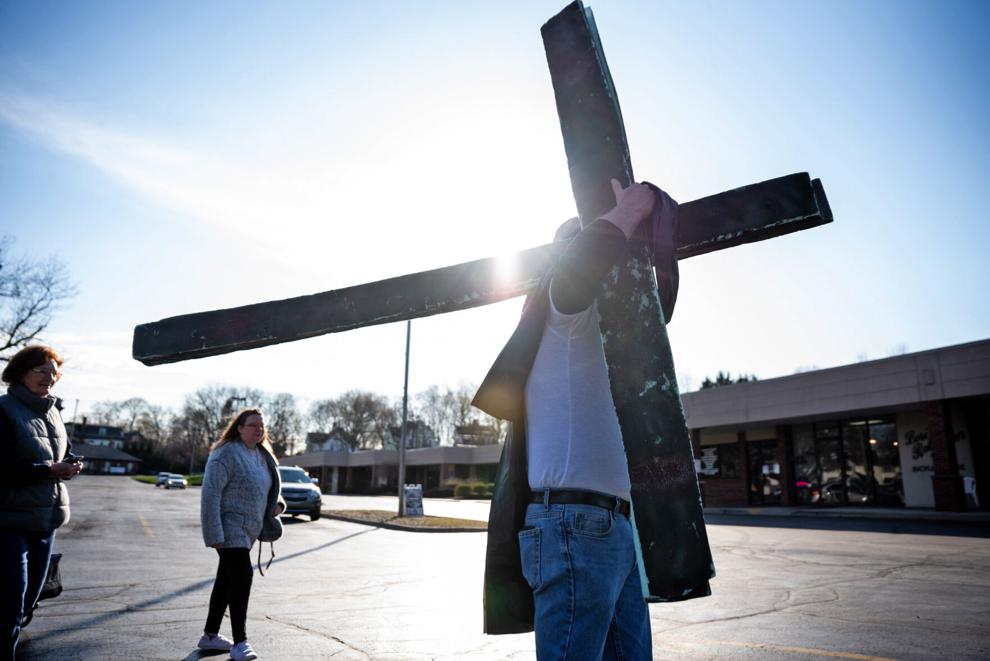 The cross used by Our Freedom Chapel's group was not as heavy as the one carried by Jesus prior to his crucifixion. Parsons said the cross walk helped spread the message of Jesus' death and resurrection to those who saw the group passing by.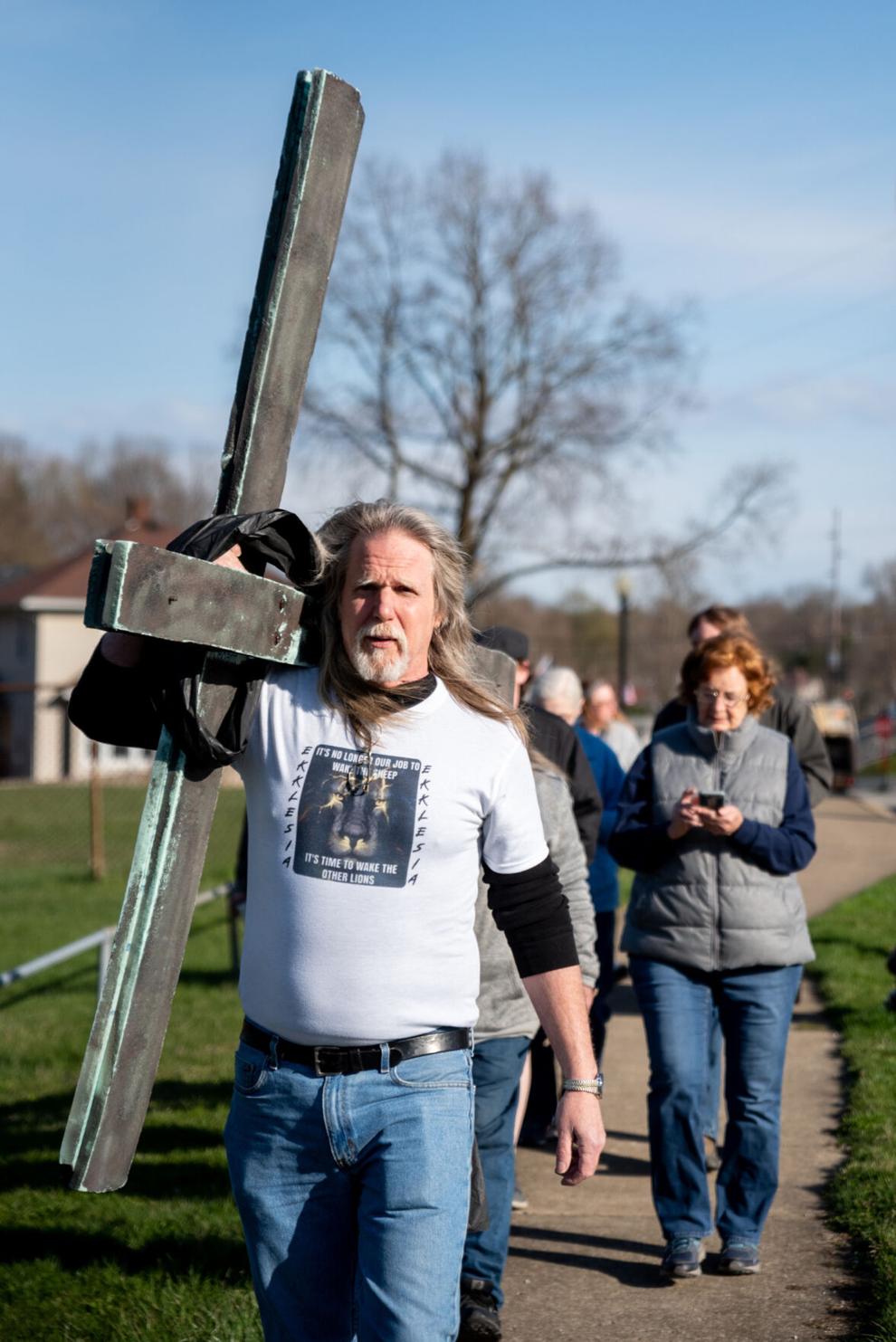 "I hope that people see us know that it was Jesus Christ who died for our sins," Parsons said. "He died for everyone."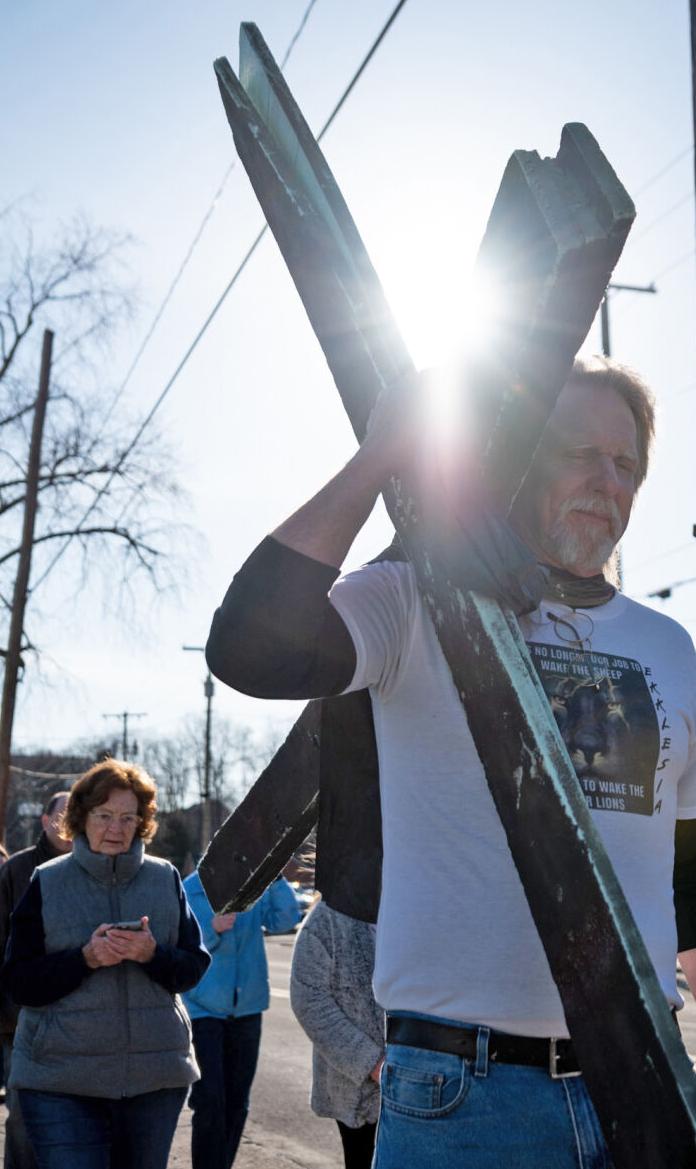 The Sharpsville walk wasn't the only one Friday. Living Faith Christian Church in Farrell and Pastor Chris Benson held their own cross walk earlier in the morning.
Along with from the members of Our Freedom Chapel, the group also included representation from Joshua's Haven. A cart with water bottles was brought along for any of the walkers.
After their walk through Sharpsville, Parsons said the group packed up and did a similar cross walk in the Greenville area.
Like David L. Dye on Facebook or email him at .