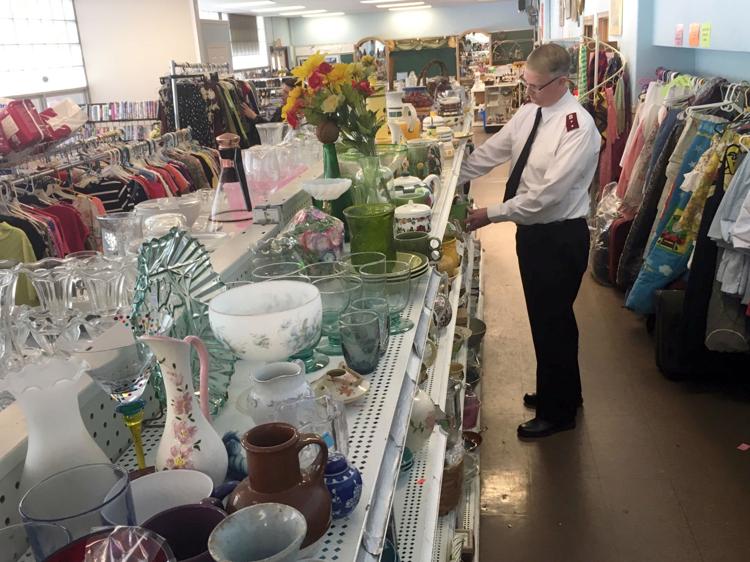 SHARON – After church service at the Sharon Salvation Army, Capt. David Childs packed away his cornet.
Childs served not only as pastor during the service, he also played the cornet, a brass instrument similar to a trumpet but smaller and with a mellower tone, in a three-person worship band.
"We usually have more of us playing,'' Childs said. "But the three of us were good enough.''
Salvation Army programs, including the annual Christmas holiday kettle fundraising campaign and the chain of thrift stores, generally overshadow weekly church services like the one Childs and his wife, Stephanie, lead on Sundays in Sharon. However, the Salvation Army is a Christian organization, and most of its local organizations also operate churches.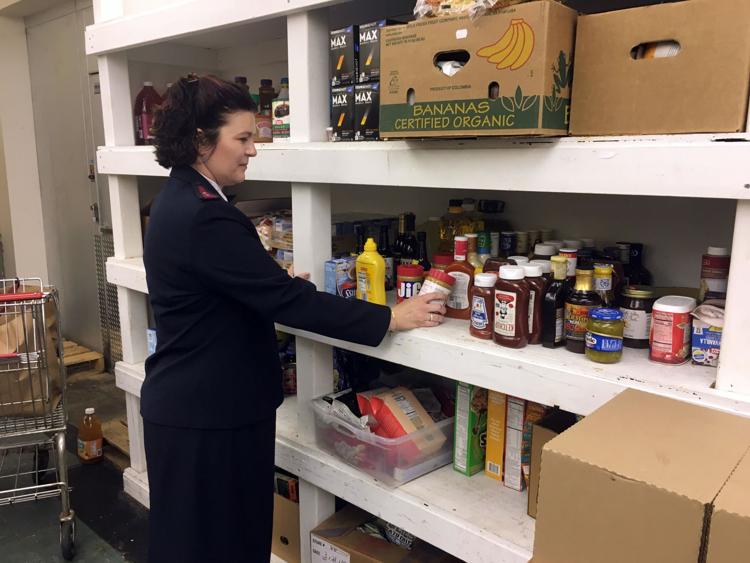 David and Stephanie Childs, both Salvation Army captains, marked their one-year anniversary leading the Sharon church last week. When they arrived, the Childs had to confront a fiscal emergency that threatened its other programs, including the church.
The thrift store on Fisher Hill Street, once a reliable revenue source, was losing money.
"The store wasn't even meeting payroll,'' Childs said.
The money shortfall meant Sharon's Salvation Army church couldn't meet its $11,000 obligation to the international agency's world mission program or help support other outreach and ministry programs, including its food pantry.
It took less than a year to turn the store's red ink black.
To get the store back on track, the Childs called in volunteers who helped keep the store open for more than seven months through January. They also made changes, including pushing back closing time by one hour to 4 p.m.
The moves bore fruit.
"We're on track now to make $100,000 this year,'' Childs said. "We have employees who are really dedicated. They do things like greet people when the come into the store.''
In addition to the staff of volunteers, the Salvation Army store continues a tradition in keeping paid employees. And Childs said he expects the revenue to increase.
"Next year, our goal is to make $150,000 and expand the store,'' he said.
While the high-profile thrift stores and annual kettle campaign are integral to the Salvation Army's image, the organization is driven by its Christian identity.
Like ministers of other denominations, the Childs underwent training, called the "candidate" process in the Salvation Army. That process takes eight years and includes faith-related teaching and work with existing pastors, who are designated military officers' ranks.
The training also includes instruction in a variety of social service programs.
Those programs — including a collection of Christmas gifts for at-risk children — also will get a boost from the store's renewed success.
Another program run by the local corps is collecting Christmas gifts for needy children.
"We serve 500 children with toys and clothing,'' Childs said.
The Salvation Army will offer its vacation Bible school from Aug. 12 to 16. Parents can call the Sharon office to register their children.
There is a message in all these programs, Childs said.
"We are here for everyone,'' he said. "We like to offer hope. The heart of the Salvation Army is reaching out to whoever.''
Sharon Salvation Army Sharon phone: 724-347-5537