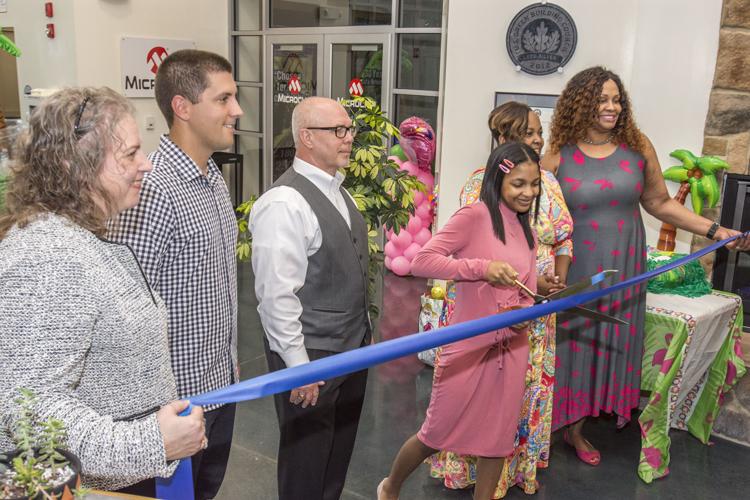 HERMITAGE — When Cynthia Torrence was a child, she had a lemonade stand, just like a lot of other kids.
But she didn't stop there. 
On Monday, Cynthia, 15, went to work at a much bigger stand, with the kickoff of commercial production and distribution of Tropical FlaMingo NIU — a low-sugar juice she developed. The Hickory High School sophomore watched the initial roll-out of her creation from the eCenter at LindenPointe in Hermitage.
"To finally see the shipment and everything, it was really satisfying," Cynthia said.
Cynthia got her start in the juice business at the age of 7, when she organized a lemonade stand to raise money for New Light Missionary Baptist Church in Sharon.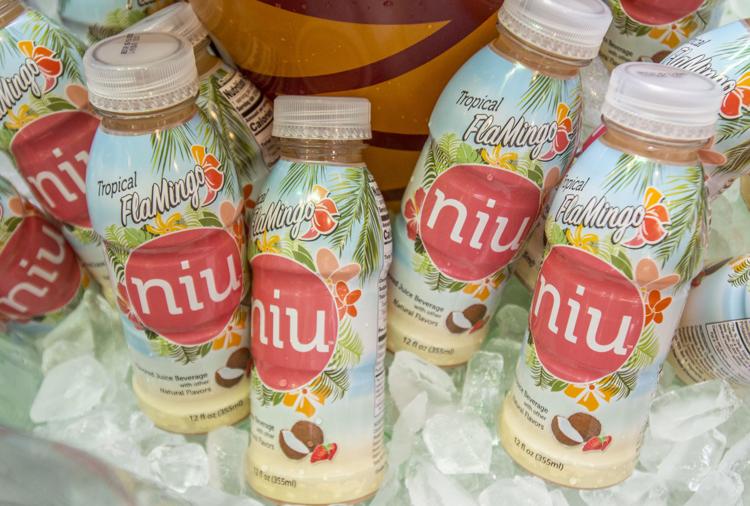 At the time, New Light was moving to a new location, and the lemonade stand proved to be a hit. But the pastor asked for drinks with less sugar.
She experimented with different ingredients and eventually developed the five current flavors — lemonade, pineapple, orange, blueberry and strawberry.
"It was really difficult at first, but it helped teach me how to manage my time because there would be some days that I would take off, and then there were times when I would spend an entire day working on orders," Cynthia said.
Fortunately, Cynthia said she had the support of her parents, both of whom have business experience.
Cynthia's mother, Dr. April Torrence, further assisted by introducing her daughter to the eCenter, a business incubator in Hermitage. April Torrence is director and operator of the Zion Education Center, which moved to Farrell last year after operating previously in Sharon.
She's pleased with her daughter's entry into entrepreneurship.
"To see her now after working on this for so many years — it makes me very proud," April said.
Cynthia said former eCenter Executive Director Ketaki Desai and Hermitage Assistant Manager Gary Gulla also helped with developing the line of juice drinks.
"Young or old, everyone here had something important that they could teach me," she said.
Sherris Moreira, Shenango Valley Chamber of Commerce executive director was also present at the ribbon-cutting. Moreira said Cynthia's business reflected how "warm and nurturing" the community is to young entrepreneurs.
"This area does have a Rust Belt history, but we're seeing this shift toward technology and entrepreneurship that is going to revitalize this area," Moreira said.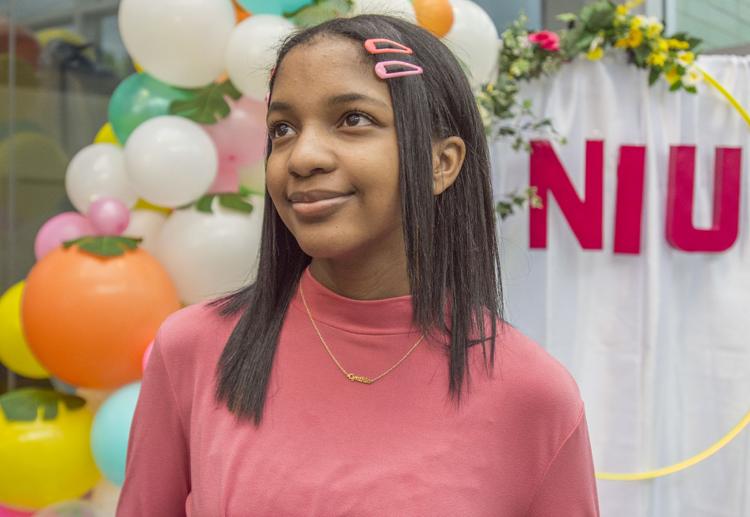 Cynthia is still trying to figure out how to handle the company when she goes to college or embarks on a career, but said she hopes to have a job that allows her to travel the world.
"I really want to travel to either Costa Rica or Japan, depending on which language I'm able to learn," Cynthia said.
Tropical FlaMingo NIU is available at the Golden Dawn in Farrell and a couple of coffee shops in downtown Sharon.
Like David L. Dye on Facebook or email him at ddye@sharonherald.com.