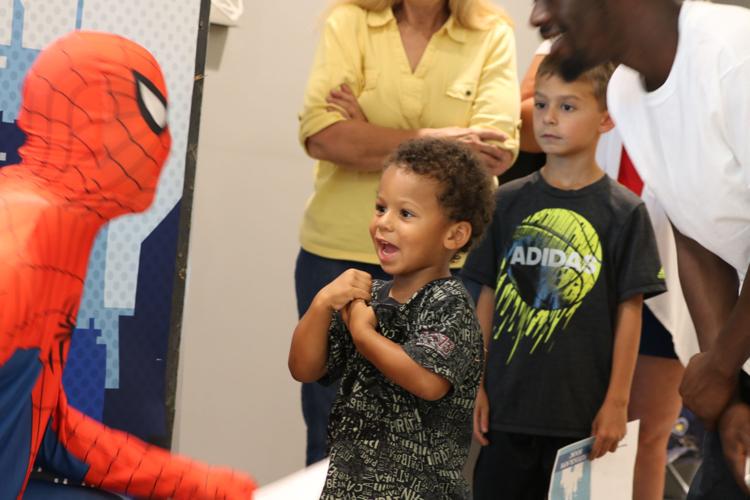 SHARON – The Chaplin sisters were a bit confused when the car they thought was bound for Buhl Park took an unexpected detour to Sharon's Primary Heath Network Thursday evening.
"She tricked us!" said 9-year-old Alana Chaplin, of Farrell, of her mother, Amy.
Instead of a day at the park, the Chaplin sisters and their 1-year-old brother, Kayden, ended up hanging out with and getting autographs from their favorite Disney characters.
"We didn't even know we were coming here," 10-year-old Brooklyn Chaplin said. "But this is way better."
The Primary Health Network held its second annual Disney Day at its Sharon location Wednesday in honor of National Health Center Week. Rachel Bieber, Primary Health's visual arts and marketing manager, said the organization was one of 1,400 health centers participating nationwide.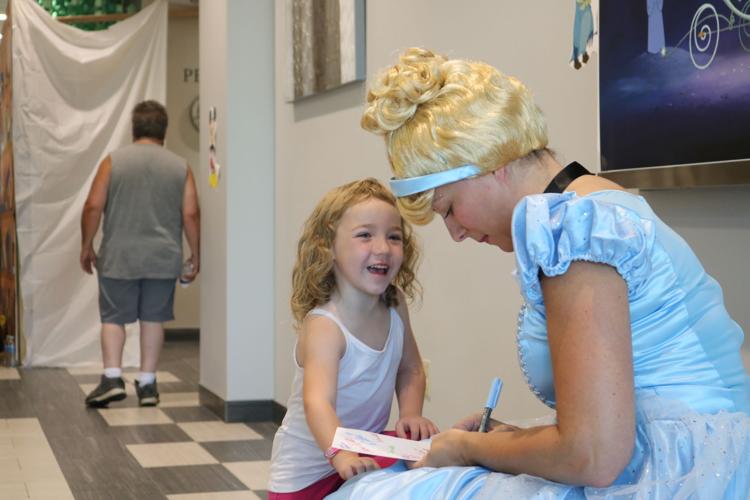 "It's just a good community event," she said. "It's a good way to bring people into the building and to have a good time."
Bieber said she was surprised by the turnout at last year's event, and was glad to have prepared for roughly 500 people this year as a line of eager children and their families wrapped nearly all the way around the building by the start of the event.
"I want to see Spiderman," said 10-year-old Levi Kepling, of Transfer. "He can jump over buildings."
Bieber said the Disney characters were played by Primary Health staff, with a couple spouses stepping in to help out as well. Anna and Elsa, Woody and Buzz, Snow White and Cinderella were just a few of the characters on hand.
Once kids made their way down the health center hallway and collected autographs from their favorite stars, Primary Health staff had an opportunity to talk to parents about services it offers to help get kids ready to head back to school.
"We can answer questions about vaccines or physicals," Bieber said. "Really anything they want to know about back-to-school health."
Although a few nervous tears were shed as youngsters were passed from their parents to the Disney characters, everyone left with a smile on their face.
"I'm putting this on my wall!" said 3-year-old Adrianna Worley of her full autograph sheet.