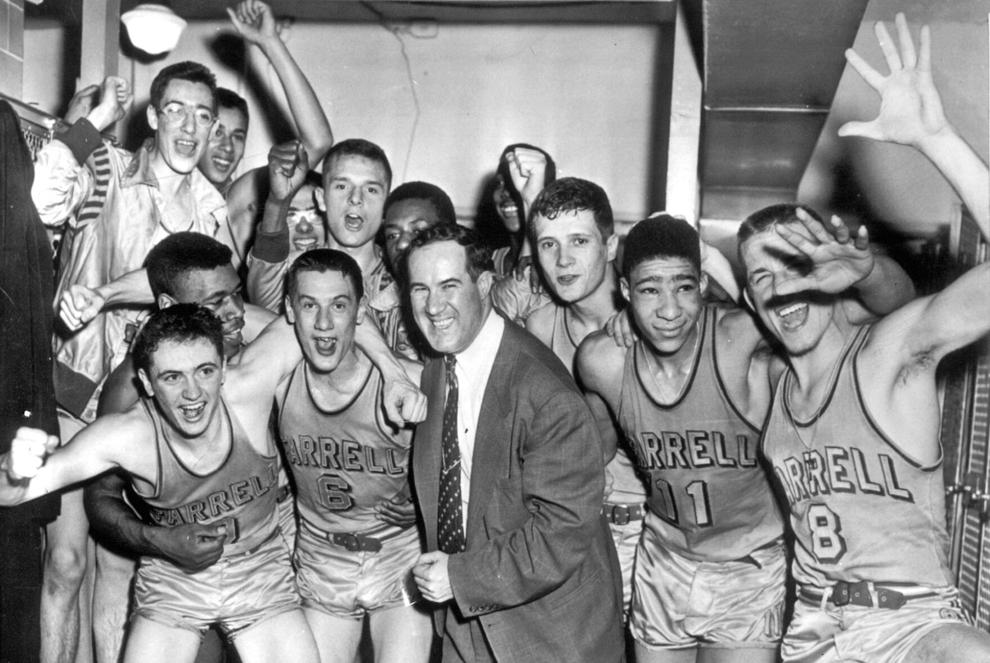 FARRELL – Legendary.
That one word describes, as well as any, the legacy of Coach Edward McCluskey, who died in 1987. One of the most revered high school basketball coaches in Pennsylvania and, arguably, the nation, McCluskey led Farrell High School basketball teams to seven state titles between 1948 and 1977.
He compiled a 698-185 career record at Farrell, Burgettstown, and Kennedy Catholic – then known as Kennedy Christian. He racked up 11 WPIAL championships.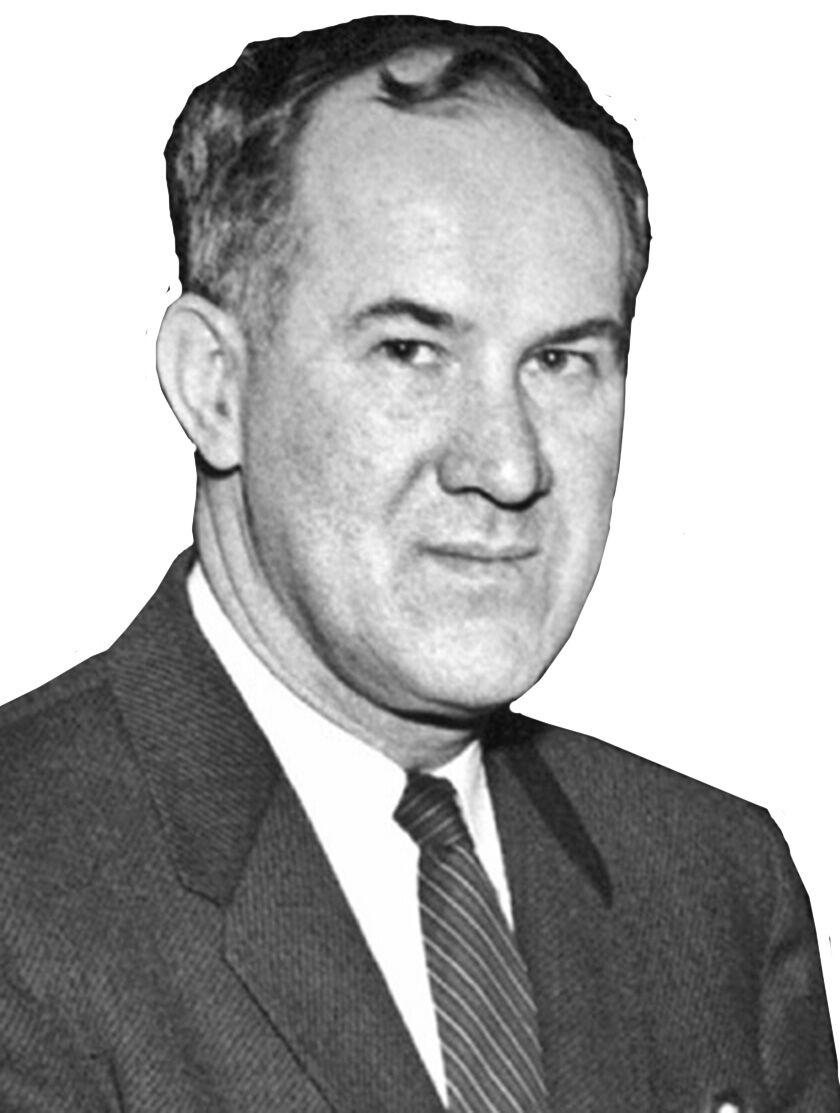 One of his teams even beat Philadelphia Overbrook High School — with Wilt Chamberlain at center.
Even today, more than three decades after McCluskey's death, few would dispute his greatness and genius as a high school coach.
But there was another, darker side to McCluskey that tarnishes his legacy, some of his former players say. They allege the coach physically and mentally abused some of his players.
He kicked, punched, and slapped them, they said, and whacked them on the head with a clipboard. They also said McCluskey would use the N-word, or variations of it.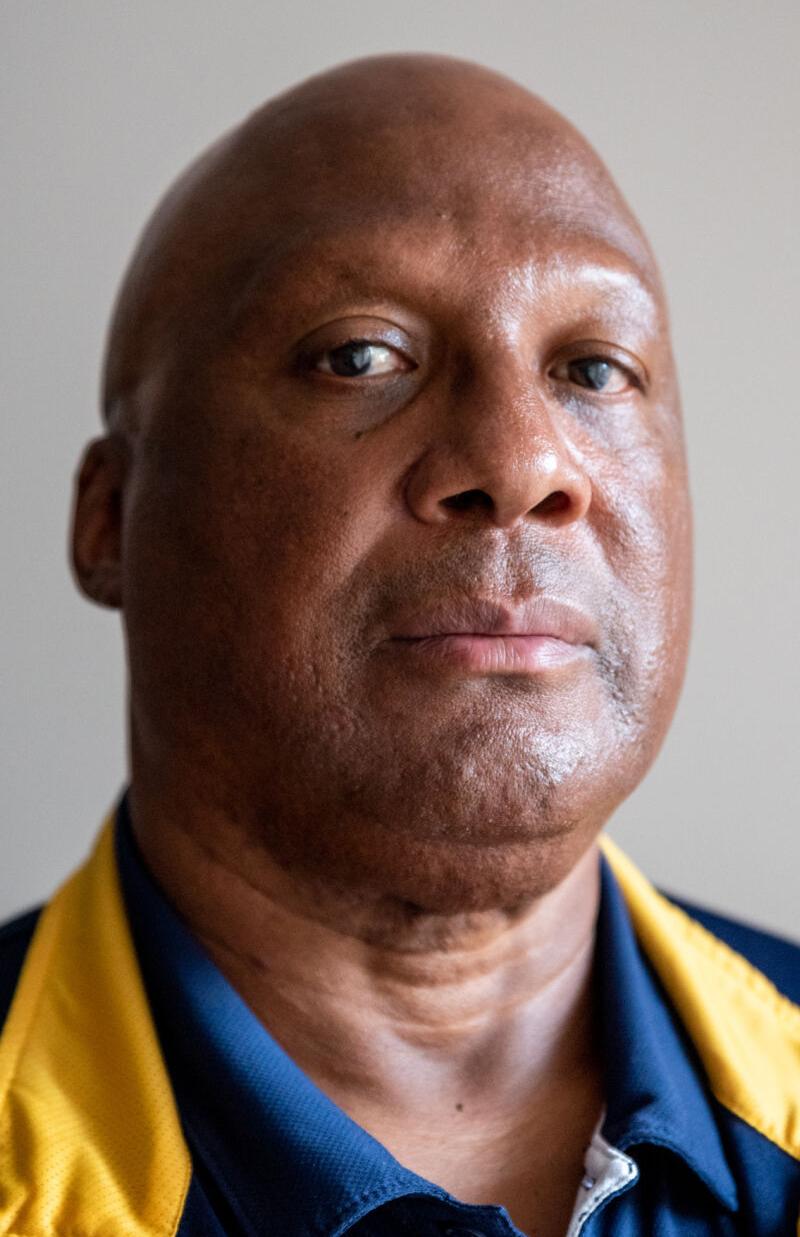 "He was a great coach, but he was not a great human being," said one of McCluskey's players, Brian K. Sanders Sr., 63, a former police officer and karate instructor. A 1977 graduate of Farrell High School, he was inducted into the Mercer County Basketball Hall of Fame.
Sanders has submitted a letter to the Farrell Area School Board, asking the district to remove McCluskey's name from the high school gymnasium, which is named after him. Sanders also opposes efforts to induct McCluskey into the prestigious Naismith Memorial Basketball Hall of Fame.
In the letter to the board, Sanders cites eight cases of McCluskey "assaulting players – punching, kicking, slapping; and his weapon of choice was a clipboard." In an interview with The Herald, Sanders, who now lives in Las Vegas, acknowledged the standards of conduct for coaches and teachers were different during McCluskey's era. But he argued McCluskey's abuse was extreme and exceptional, even for the times.
The Herald was unable to identify or reach any family member of McCluskey's.
Asked why he waited decades to publicly express his views on McCluskey, Sanders acknowledged that, until this year, he didn't push to have McCluskey's name removed from the gymnasium. That changed, Sanders said, after he learned of local efforts to get McCluskey inducted into the Naismith Memorial Hall of Fame in Springfield, Mass.
"I was willing to let it slide before," Sanders said. "But that was just too much."
School board President Terry Harrison told The Herald the board will discuss Sanders' letter Monday. Sanders plans to attend that meeting.
"At this point I don't have all the information," Harrison said. "The next board meeting is when we will address the issue."
In interviews with The Herald, other former players defended McCluskey, citing his positive influence on them.
Former Herald Editor Jim Raykie, a Farrell graduate, also revered McCluskey. On the 20th anniversary of McCluskey's 1987 death, he wrote an editorial expressing his reverence for the man who "meant so much to a town, players, fans, and in general, the game."
Raykie told The Herald that McCluskey's nomination to the Hall of Fame will come up again after Thanksgiving, when the board picks a new class.
Some of McCluskey's players said their former coach shouldn't receive that honor.
The Herald talked to four former players – one of whom declined to be named – about the abuse.
Richard Chambers, 73, of Wheatland, played on McCluskey's Farrell team in 1966, '67, and '68.
After an on-court mistake, he said, McCluskey yanked him from the game and slapped him four or five times.
"He was furious," Chambers said.
A few days later, Chambers went to McCluskey's office. As Chambers sat in his office, his legs stretched, McCluskey, then dean of students, kicked him, he said.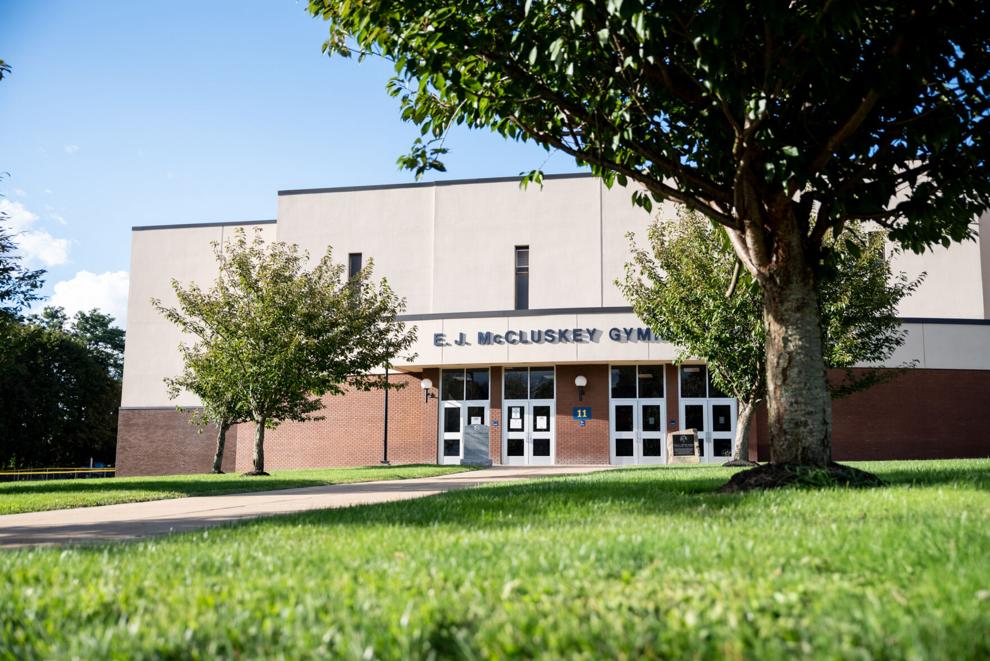 Chambers quit the basketball team after his junior year.
More than 50 years later, Chambers still dislikes seeing McCluskey's name on the Farrell gymnasium. Like Sanders, Chambers wants McCluskey's name removed.
In a notarized note, Verne Wright, who played basketball at Farrell from 1975 to 1977, cited two incidents during the 1975 basketball season: In a pre-season practice, McCluskey struck him in the face and head. In the other incident, he said, McCluskey hit him in the head with a clipboard in front of his teammate at half-time.
Another player, Clarence Gilchrist, backed up Wright, stating in a letter he saw McCluskey hit Wright with a clipboard.
Vincent L. Short, who played for Farrell from 1975 to 1977, cited "blatant, demeaning, rude and selfish actions of Coach Eddie McCluskey directed at his players and others."
"McCluskey chastised one player in front of the team, then struck him in the head with a clipboard," Short said. "I was astonished."
Bill Dungee, 68, of Aliquippa, Pa., who played basketball for McCluskey in a state championship team in 1971 and 1972, said the coach slapped and verbally abused him.
"He … would say nasty things about (players), making everyone laugh," Dungee said. "I took it because I loved basketball so much."
Other players, including Sanders, said McCluskey used racist epithets.
"In particular, the 'N' word," one former player, now 68, said. "We were playing a PIAA semi-finals and he said, 'Go out and get them; they ain't nothing but a bunch of N's.'"
Other former players, however, supported McCluskey.
Unlike his twin brother, Richard Chambers, Art Chambers, 73, of Sharon, wants McCluskey's name to stay on the gymnasium.
"He slapped and hit other people over the head with a clipboard," Art Chambers said. "I witnessed that. He slapped me twice. He had a very forceful, very aggressive manner."
But Chambers, whose family was poor, said he could go to his coach for anything. "He made sure we had anything we needed," Chambers said. "The coach made sure I had a lunch."
Other former players said they never witnessed abusive behavior by McCluskey.
Dr. Brian Generalovich played for McCluskey for three years, including state championship teams in 1959 and 1960.
"He was an inspiring figure," Generalovich said. "For the life of me, I can't understand where these allegations came from."
Frank Sincek, 80, played for McCluskey and coached with him for 20 years. He called the allegations "crazy."
"I never heard anybody complain," Sincek said.
Col. Donald H. Jones, 82, of Florida, played for McCluskey at Farrell from 1953 to 1957. He said McCluskey mentored him.
"He put his heart, soul, and all of his energy into coaching," Jones said. "The allegation must be from a disgruntled individual, and would have to have happened after my time.
"I attribute my success to him. He was the greatest influence during my high school years.
He was not our friend but you can't necessarily be friends with the people you're in charge of."
Mark Petrillo, a 1971 graduate, played on Farrell's 1969 state championship team.
"There wasn't physical abuse that I had seen." he said. Not with me, anyway."
"That man did a lot for the school system. He built young men into good adults. There's a lot of leaders in the community because of him."
Sanders, however, said McCluskey's personal failures, like those of former Penn State coach Joe Paterno, eclipsed his greatness as a coach.
"His victims have suffered," Sanders said. "It's time to address it."
Follow Melissa Klaric on twitter @HeraldKlaric or email her at mklaric@sharonherald.com