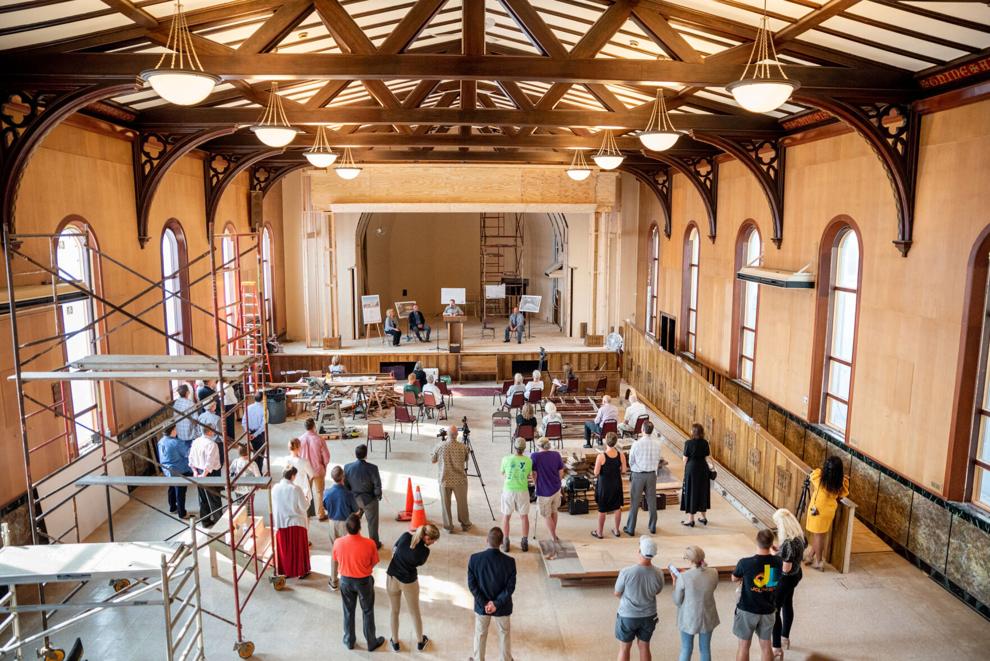 SHARON – The under-construction stage at the Area Community Theatre of Sharpsville's new Sharon location will be finished by the end of this year.
Just in time for a spring musical in early 2022.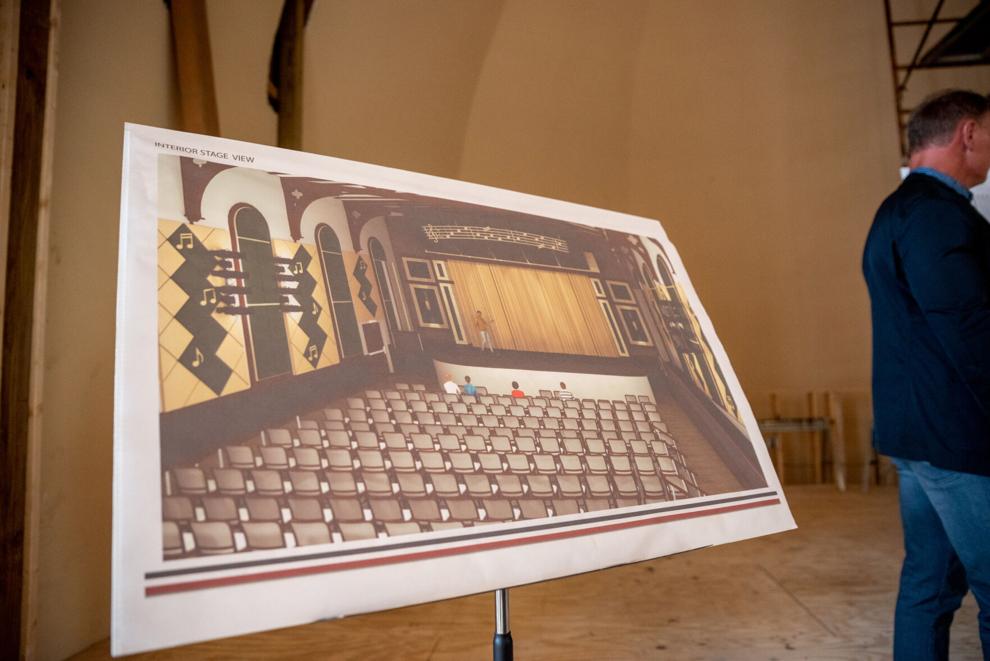 At a groundbreaking – which ACTS members dubbed a "stage-breaking" – several community leaders and members were invited to celebrate how far the project has come in so short a time.
Construction of the stage is in its second phase, installation of electrical elements, and is one phase away from completion.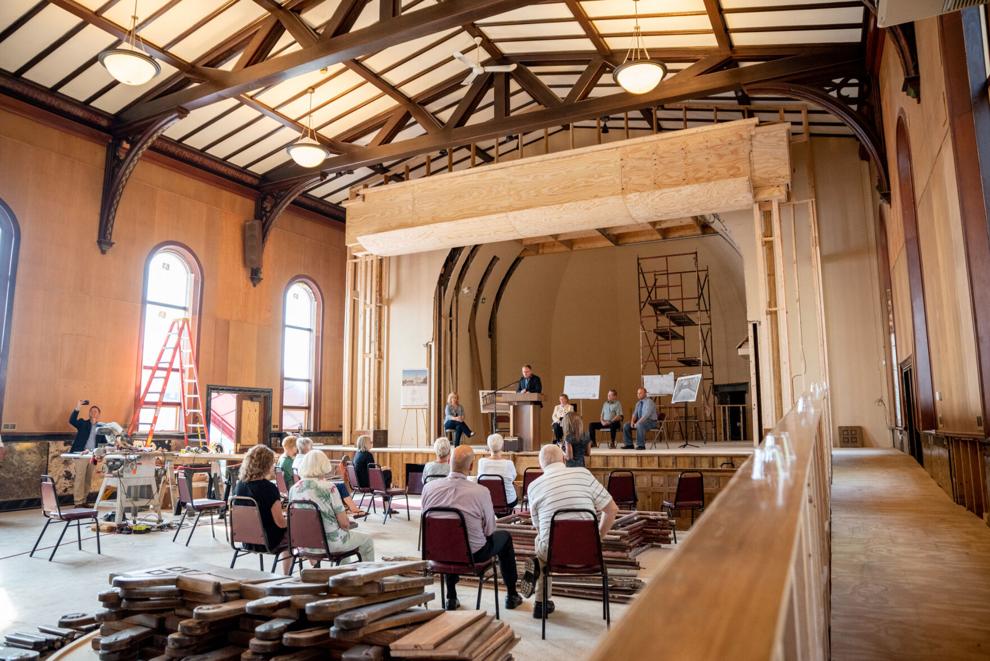 ACTS has moved into the former Sacred Heart Church on South Irvine Avenue for a year and a half and recently purchased the building.
Sharon City Manager Robert G. Fiscus Jr. said he is excited to have ACTS in the city.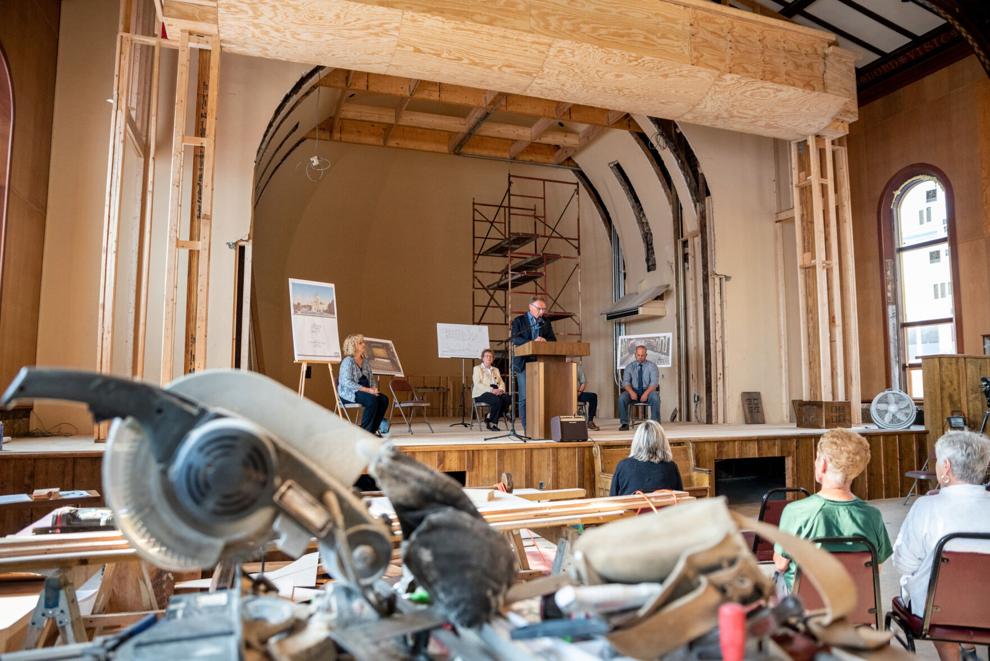 "Having a facility like this here is not only great for Sharon but for the whole Shenango Valley," Fiscus said. "One of the visions is to have vibrant arts downtown."
He said the city looks forward to assisting the group in any way it can, possibly with a share of its COVID relief funding. The city received almost $15 million from the federal program.
Jim Landino, owner of JCL Energy in Sharon, just sold the building to ACTS. He had bought it from the Catholic Diocese of Erie. Landino said the troupe is becoming everything anyone could hope for.
"These guys have it all figured out," Landino said. "Great leadership, funding, talent, acquisition of talent and resources."
Tom Perman, ACTS board president, thanked the city of Sharon and all the donors who helped make their dream come true.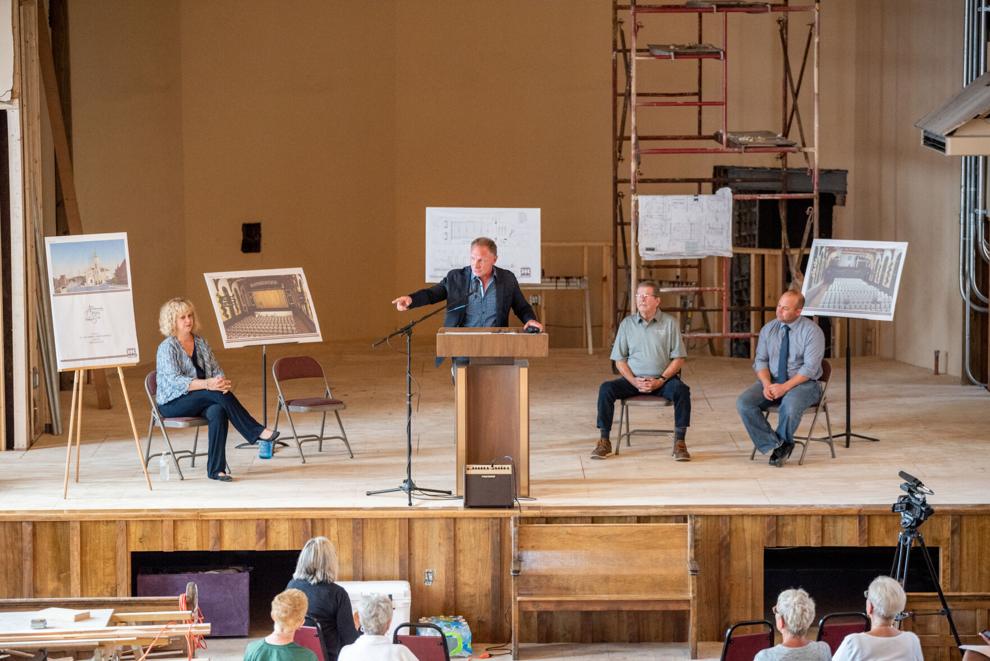 "What are our goals? To successfully keep open the doors seven days a week, for ongoing education, workshops, training, rehearsals, amateur productions and providing regional and national acts for the Shenango Valley for years to come," he said.
Follow Melissa Klaric on twitter @HeraldKlaric or email her at mklaric@sharonherald.com