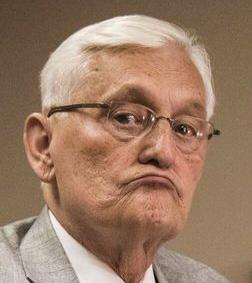 MERCER – State Attorney General Josh Shapiro is calling details of his office's investigation of Mercer County District Attorney Miles K. Karson Jr. "disturbing."
But Karson said he will not step down. He denies the attorney general's allegations and says he is anxious to fight them in court – but not in the media.
"Mr. Karson has no intention of resigning at this time," Karson's attorney, Al Lindsay said at a news conference Friday near his Butler office. "There's no reason for him to resign."
The AG's office filed 17 second-degree misdemeanor charges Thursday in District Judge Wlliam L. Fagley's Mercer court. They include obstructing administration of law or other governmental function, official oppression and hindering apprehension or prosecution.
But it is not up to the AG's office, or any of the local attorneys who are calling for Karson's resignation, to decide if he will step down.
Any disciplinary action against Karson would begin with an investigation by the Disciplinary Board of the Supreme Court of Pennsylvania, a representative of the board said Friday. 
After that inquiry, the board would announce its decision.
As of Friday, no opinion had been filed in Karson's case.
The state charges were filed after a grand jury proceeding that lasted several months.
Karson's attorney said a grand jury proceeding is not a determination of guilt.
Lindsay said a grand jury is a secret, one-sided process in which the jurors hear what the prosecutor wants them to hear.
And based on that, they can recommend that charges are filed, he said.
"There's an old saying, 'a good prosecutor (or a bad prosecutor) could get a grand jury to indict a ham sandwich," Lindsay said.
Agents from the Attorney General's office say that Karson asked for several favors of leniency for his alleged love interest, Tonya Bulboff, from spring 2016 through March, according to court records.
But after reviewing the evidence, agents for the Attorney General's office stated in court records that "there is probable cause to believe that Miles K. Karson Jr. engaged in illegal activities."
Agents Gary Tallent and Gregory Matthews detail in the report several instances in which Karson allegedly asked for leniency, special privileges or favors from officials including district judges Dennis M. Songer and Ronald E. Antos, local defense attorneys Stanley K. Booker and Melissa Merchant-Calvert, a state police officer, Sharon police officers, Farrell police Chief Jon Rococi and Mercer County Jail warden Erna Craig.
Shapiro said the evidence in the case made him pause.
"The details of this investigation ... revealed that Karson intentionally obstructed the administration of law through breaches of his official duties, interfered with the rights of others through abuse of power vested in his office and hindered the apprehension and prosecution of a paramour," Shapiro said.
Karson is also accused of intervening on Bulboff's behalf in a traffic accident. 
According to court documents, witnesses said Bulboff was under the influence of alcohol or drugs.
The agents alleged that Karson whisked her away from the scene before police had a chance to perform field sobriety tests.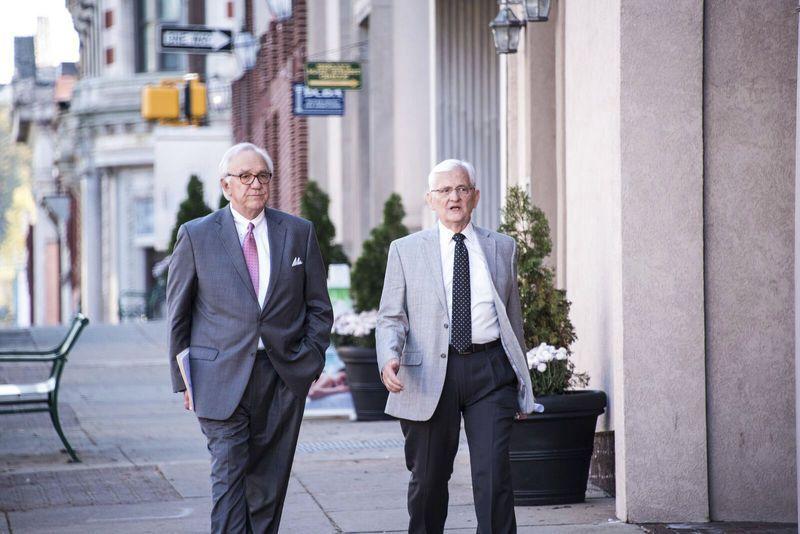 Lindsay, who fielded questions from the media at Friday's news conference, declined to comment about Karson's relationship with Bulboff, stating that it is the crux of Karson's case.
He emphasized that he and his client will not try that case in the media.
"Mr. Karson is very, very upset that these charges were filed," Lindsay said. "He has very strong feelings about them. He has very strong feelings about the way the investigation has been conducted."
And that is why Lindsay said he has instructed his client to remain quiet.
"Just because someone makes an accusation, and you may not believe this, but in America, you're innocent until proven guilty. And consequently, you have an absolute right to have your case taken to trial," Lindsay said.
When asked if he believes the case will make it to trial, Lindsay said he sees no possibility of a plea deal.
"Mr. Karson strongly believes in his innocence, and believes, in a jury trial, he will be vindicated," Lindsay said.
Lindsay said that Friday was the last time he or Karson will make public comments on the case.
"We intend to do our talking in the courtroom," he said. 
The first chance Karson and Lindsay will have to do that is at a preliminary hearing set for 10 a.m. Dec. 18 in Fagley's Mercer court.
"I want to tell the taxpayers, 'Wait and see,' " Lindsay said. "Wait and see what the evidence is in court that is produced. Wait and see what occurs when this is actually put to a jury. That's the message I want to get across." 
Follow and like MELISSA KLARIC on Twitter and Facebook @HeraldKlaric.