NEW WILMINGTON — A barn belonging to an Amish family was destroyed in a fire Monday afternoon, but no people or animals were injured in the blaze.
The fire was reported at 3:14 p.m. at 107 Borowicz Road, and the barn was fully involved when New Wilmington Volunteer Fire Department arrived at the scene a short time later, said Chaplain Becky Rosengarth.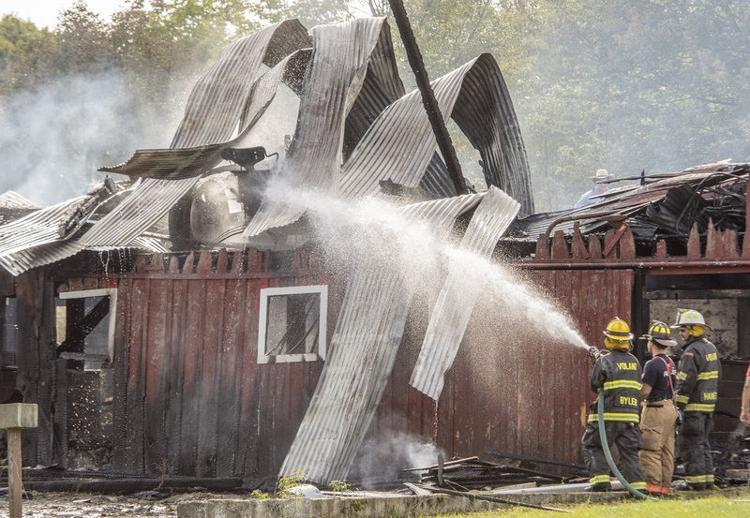 "It was going pretty good," she said. Fortunately, nobody was inside the barn or injured in the fire."
"All souls are accounted for, and that includes four-legged and two-legged," she said.
The barn belonged to Levi Byler and sheltered three animals, including two horses and a pony. However, they were all saved before the fire could consume the structure, said Wallie Byler, Levi's father.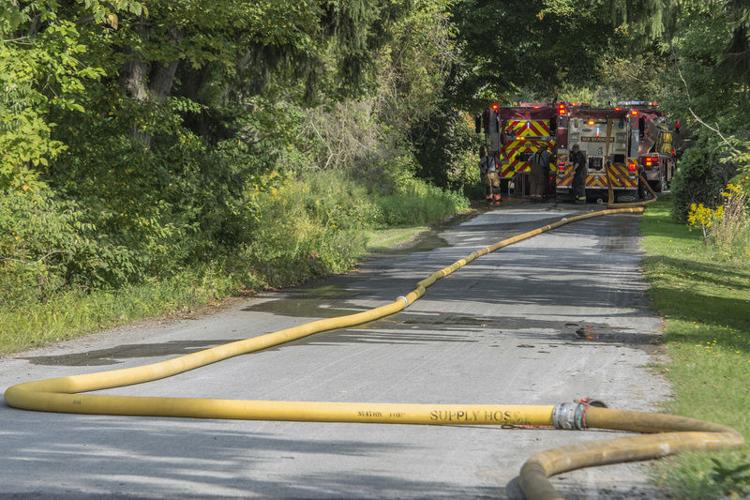 "They were able to get the animals out," Wallie said. "It was getting pretty hot in there."
Wallie said he lives down the road a few miles, and when he saw the smoke and came over to help. The animals and a few other things were saved by the time he arrived, Wallie said.
The cause of the fire is unknown, but the barn itself was relatively old, which Byler said contributed to the fire's speedy consumption of the building.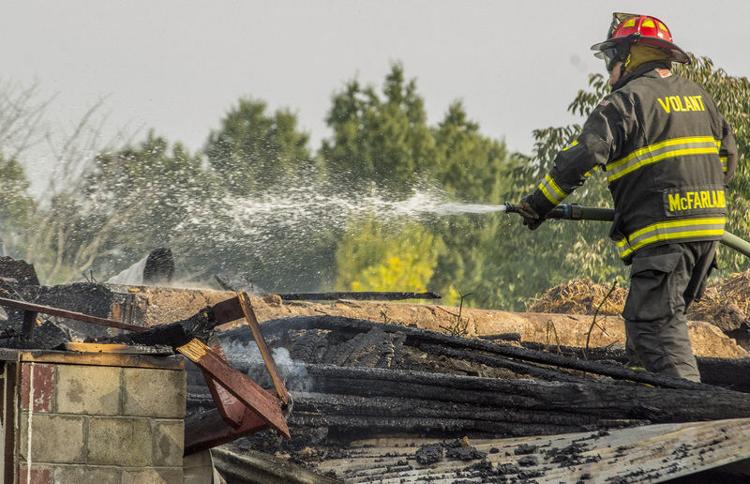 "It didn't take long to start burning," Wallie said. "It was an old barn, and that old wood burns good."
A tractor and some hand tools were lost in the fire, but nothing that couldn't be replaced, said Byler. Work on constructing a new barn may begin within the next week or two, Byler added.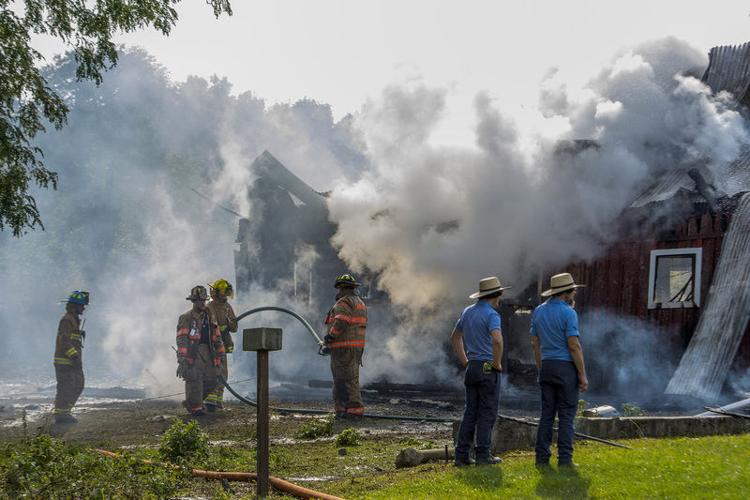 Responding to the fire were departments from Shenango Township, Mercer, Pulaski, New Wilmington, Volant and Neshannock Township. Many of the trucks contributed were tankers to make sure firefighters had enough water.