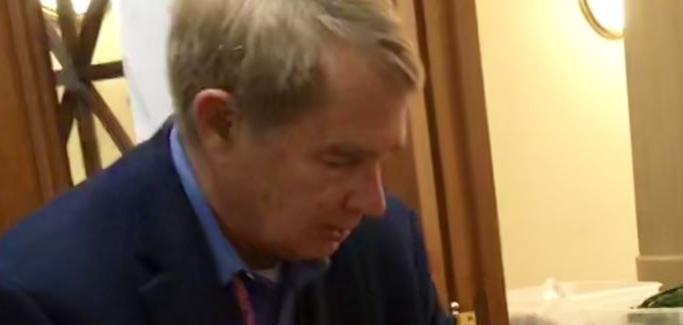 MERCER — It was a typical primary day, but Jeff Greenburg, Mercer County elections director, was still nervous.
"We have 276 voting machines," Greenburg said. "We are launching 276 spaceships in the county every election, so you're holding your breath, hoping that all 276 spaceships make it."
And they did. All precinct votes were in just after 9:30 p.m. and the elections office had results tabulated by about 9:50 p.m., which Greenburg called a fast turnaround.
"Until everything gets done and the doors are locked — that is when you can take a breath," Greenburg said.
He called Tuesday a normal primary election for Mercer County.
With all the numbers in, Greenburg calculated that 21 percent of eligible voters made their way to their Mercer County polling precinct on Tuesday. When approximately 300 absentee ballots are tabulated on Friday, Greenburg said the percentage will likely end up around 22 percent.
But this fall will be completely different, Greenburg said.
"We will see a significant difference," he said of expected turnout in the Nov. 6 general election. "It will be much steadier, much busier. We'll likely get 50 percent"
At least two other counties had election disruptions from electricity outages as storms rolled through the state. Greenburg said Mercer County had only a couple of minor setbacks.
"We had some calibration issues, which is normal," he said. "But it was a little scary when an election judge from a Sharon precinct was hospitalized overnight."
He credited that precinct for not missing a beat and making sure everything ran smoothly.
And from the 100 precincts, those who staffed the polls delivered big red bags to the courthouse. The first bag arrived at 8:27 p.m. from East Lackawannock Township, followed by the outlying townships in the county. The last to come in were from the Shenango Valley.
Volunteers like Bill Madden of Sharon, who said he took on this job for the exercise, Maggie Babinka of Jefferson Township, Sandy Salvatora of Greenville and Susan Speer of East Lackawannock Township take the bags and deliver them to election workers in the courthouse assembly room.
After the bag runners drop the precinct paperwork and ballots off to the assembly room, workers there deliver the yellow "PEBs" or personal electronic ballots, to the elections office, where they are electronically tabulated.
Greenburg thanked the people who work hard on election day to make everything work.
"We do everything. You need eight arms and all eight arms have to be working at once," Greenburg said. "A lot of people put a lot of long hours into this, especially my staff."
Follow Melissa Klaric on Twitter and Facebook @HeraldKlaric, email: mklaric@sharonherald.com.