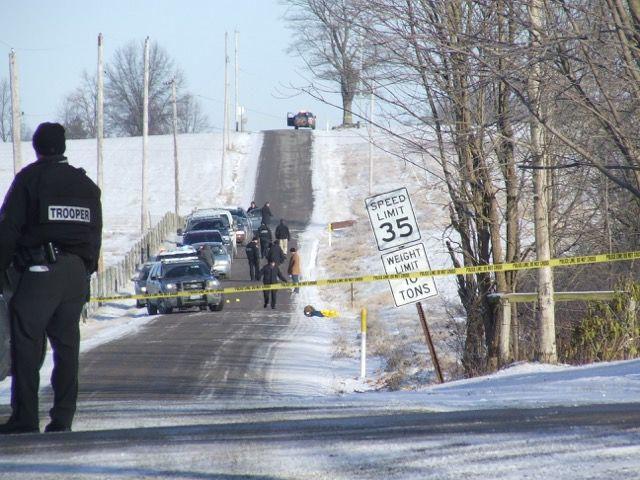 SLIPPERY ROCK TOWNSHIP, Lawrence County – A New Castle woman was shot and wounded in an officer-involved shooting Monday morning in Slippery Rock Township.
Pennsylvania State Police charged Maria Carmen Rozzi, 55, of West Cherry Street, with aggravated assault, simple assault, recklessly endangering another person, resisting arrest and harassment for an incident that occurred around 9 a.m.
A man phoned a complaint to the New Castle state police barracks Monday morning and said Rozzi was living at his residence for the past several weeks and the two were having a verbal dispute.
The man said Rozzi left his residence on foot and had a handgun, according to police.
When two state police troopers located Rozzi on Copper Road, they got out of their vehicle and ordered her to show her hands. Rozzi then displayed a handgun while troopers continued to order her to drop the weapon.
Rozzi refused the orders, according to police. Troopers then fired at Rozzi, striking her once and ending the threat.
According to reports from the scene, Rozzi was flown by medical helicopter to St. Elizabeth Youngstown Hospital.