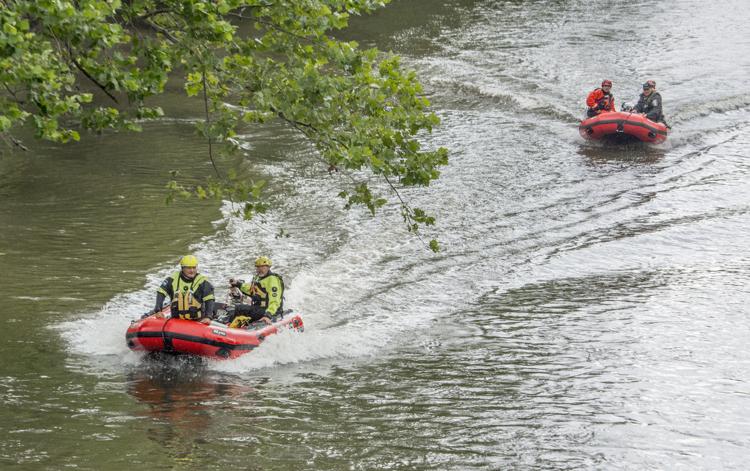 WHEATLAND — After a day-long search Wednesday, first responders found the body of Isaac Green, 18, of Farrell, in the Shenango River.
The body had been in the river since Monday, according to officials at the search scene. First responders discovered the man's body about 3:20 p.m. Wednesday.
Hermitage Fire Department's water rescue team and police from multiple agencies in southwestern Mercer County searched for Green throughout the day along the Shenango River. Mercer County District Attorney Peter Acker said Green is believed to have been a passenger in the vehicle involved in Monday's car chase but Wednesday's search was treated as a "full-scale search and rescue" operation.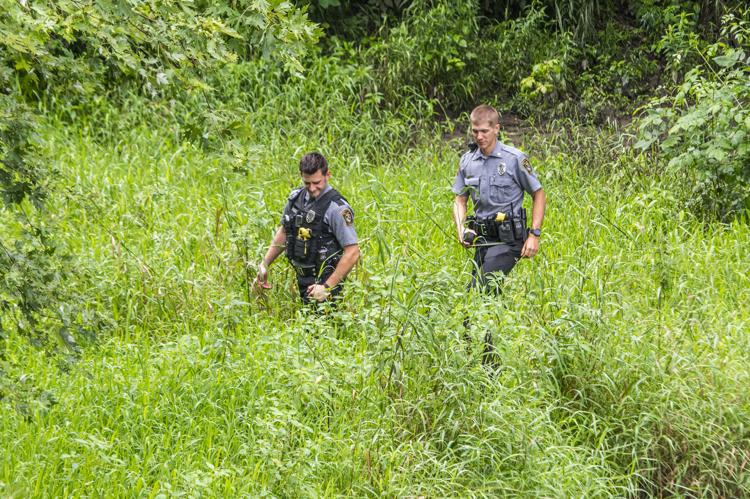 Green's family was at the search scene until his body was found.
Acker said Travis Brandt, 18, of Sharon, Green and another male passenger of the car whose identity has not been released, entered the Shenango River Monday in an attempt to elude police. Acker said police later learned that Green and the other passenger couldn't swim.
Acker said police have not had contact with the third passenger, but have received confirmation that he is alive. Brandt was apprehended by Hermitage police Monday evening.
Acker said authorities launched Wednesday's search when they were tipped that Green's family was spotted searching the river for the missing teen.
Acker said that he, Farrell detective Capt. Chuck Rubano and the public defender assigned to Brandt then went to speak to Brandt just after 9 a.m. Wednesday at Mercer County Jail. Brandt told them that all three clung to each other as they attempted to cross the river Monday, but deep water and a strong current caused Green and the third passenger to turn back.
Brandt continued across the river and was arrested shortly after. He said he never saw Green and the other passenger get back in the river nor did he have any contact with them after the group was separated.
The search and rescue operation began on the Shenango River near the end of Church Street, behind Kelly Pipe Co. and Yourga Trucking, where Farrell police pursued the reported stolen car on Monday. Acker said the search then expanded downriver toward West Middlesex.
Police and firefighters from Hermitage, Farrell, Sharon and Shenango Township also participated in the search and rescue operation Wednesday, as well as the state Fish and Boat Commission and the Mercer County Community Emergency Rescue Team.