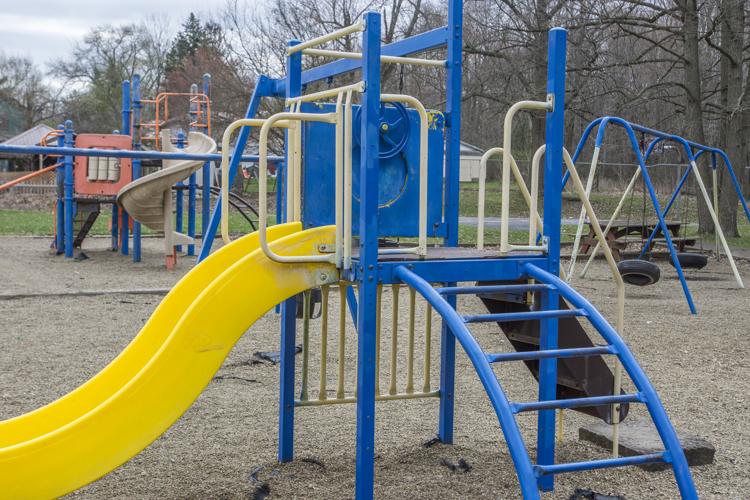 SHARPSVILLE — The borough is seeking a grant to improve a former school playground so it can continue to serve young people.
Sharpsville has submitted an application with the state Department of Conservation and Natural Resources for a project to update the 13th Street Community Park and Playground on Pierce Avenue near 13th Street.
"The project would make the playground more ADA- and user-friendly," Sharpsville Manager Ken Robertson said.
The project would include replacing playground equipment, removing gravel in favor of a mulch or wood-fiber-type material, improving the sidewalk to the playground, and adding picnic tables, benches and a shelter.
Crews would also add safety fencing and a backstop, allowing a field near the playground to be used for multiple purposes from baseball to softball to soccer, Robertson said.
"It's in the middle of a good residential area and it's also adjacent to the Sharpsville-South Pymatuning Little League complex, so it's a natural go-to place for kids while their brothers and sisters are playing ball," he said.
The overall cost of the project would be $60,000, but Robertson said he hopes state funds will cover most of the project. The grant from DCNR would provide $40,000, while borough contributions would amount to $20,000.
Borough officials expect to find out this fall if Sharpsville will receive the grant. If so, work on the park and playground rehabilitation is expected to begin sometime next year.
Sharpsville Area School District originally purchased the property in 1922 and built an elementary school on 13th Street. While the district already had another elementary school on Seventh Street, the 13th Street facility was intended to serve students from the borough's west end.
"It was built because the existing elementary school had reached its max as far as the number of students it could house," Robertson said.
The elementary school on 13th Street was demolished more than 50 years ago, while the borough later sold the playground property to the borough in 1995 for $1.
Like David L. Dye on Facebook or email him at ddye@sharonherald.com.