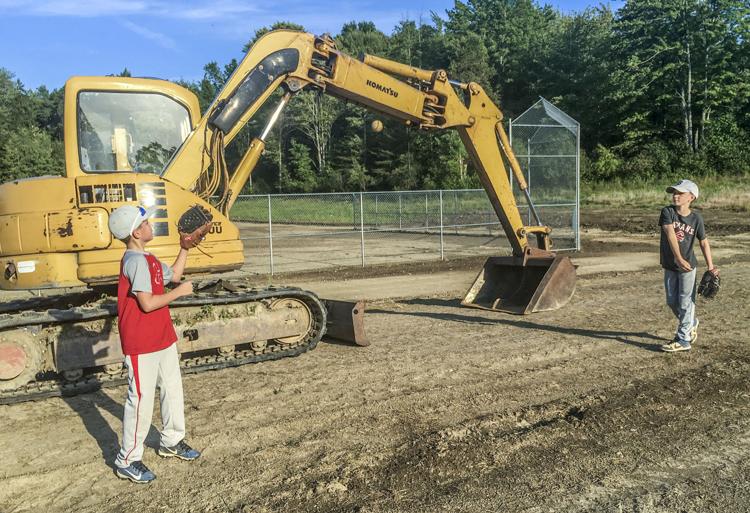 BROOKFIELD – Kenny Forsythe has spent 18 years teaching local children the ins and outs of baseball and softball.
But the president of the Brookfield Youth Baseball and Softball League says his players are not the only ones who have benefitted from the experience.
"I think this is such a good thing,'' Forsythe said. "I like being able to give back to the community.''
The league's mission is to make sure that every child has the opportunity to enjoy the sports the volunteers also love.
They do everything from running the games to creating and maintaining ball fields.
More than 175 children in the Brookfield area are in the league, with the overwhelming majority of them playing in the traditional spring and summer season. The current season, called "fall ball,'' has about 35 players.
"It's more of an instructional time,'' said David DeJoy, a league member and the tournament director. "It prepares younger players for the upcoming season. And we get a lot of kids who maybe don't go out for football in the fall.''
Running from the end of August to early October, up to 12 games are played, usually on Saturdays. For older players, tournaments are held at the end of the season.
Using Brookfield Community Park as its home, the league has begun construction of a fifth field at the park.
It isn't cheap to create a new field, DeJoy said.
"We paid $6,500 just to put a drain grid system in,'' he said.
DeJoy figures the league has spent $43,000 to create and to maintain the fields over the past five years.
"We've paid for things like dugouts, bases, fencing and field equipment,'' he said.
There's been lots of help along the way, he added. A local business has given the league access to construction equipment, such as a large backhoe, to create the field.
"We just pay for the fuel we use and the maintenance of the hydraulics,'' DeJoy said.
Plans call for grass to be spread on the field, possibly as early as next week, Forsythe added.
"We're waiting for some rain,'' he said.
It's unlikely that the field will be ready to play games on next year, both men said. Like other projects where large amounts of soil have to be moved, waiting is necessary to ensure the field will be level.
"We want it to settle a little more,'' DeJoy said of the soil.
But that doesn't mean the field will go unused.
"We want to use it as a practice field next year,'' Forsythe said.
The most rewarding part of helping the league is watching the players, Forsythe said.
"Every day you can see them grow up a little bit more,'' he said.