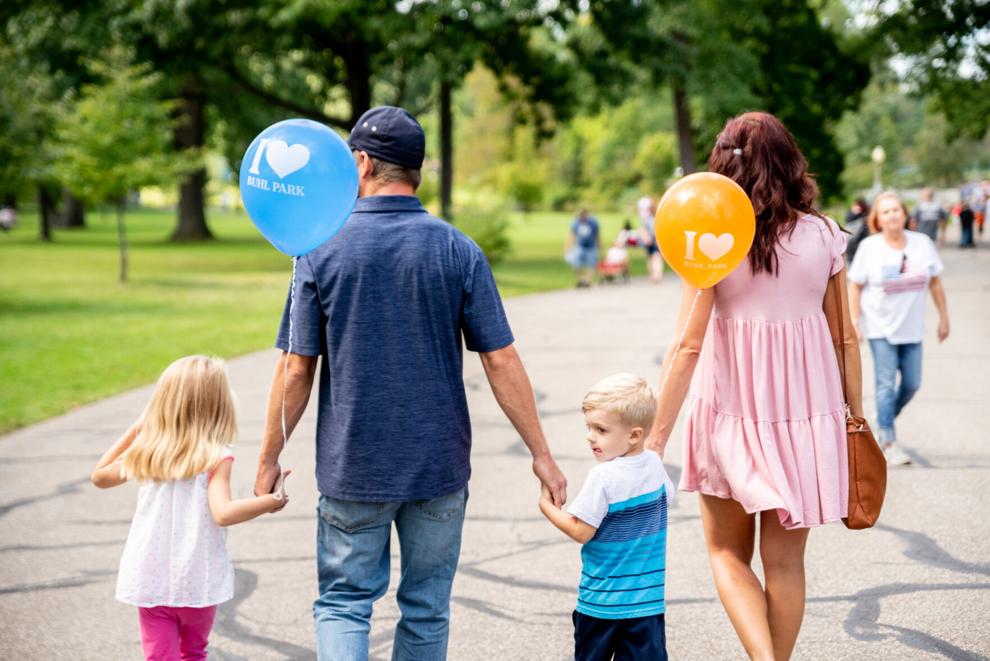 HERMITAGE – Sharon resident Amelia Butchy sits outside of her Buhl Boulevard home every Buhl Day to watch the parade, gathered with friends and family to celebrate Buhl Day with breakfast.
Amelia, 11, who attended the festivities in the park also, said she really enjoys Buhl Day.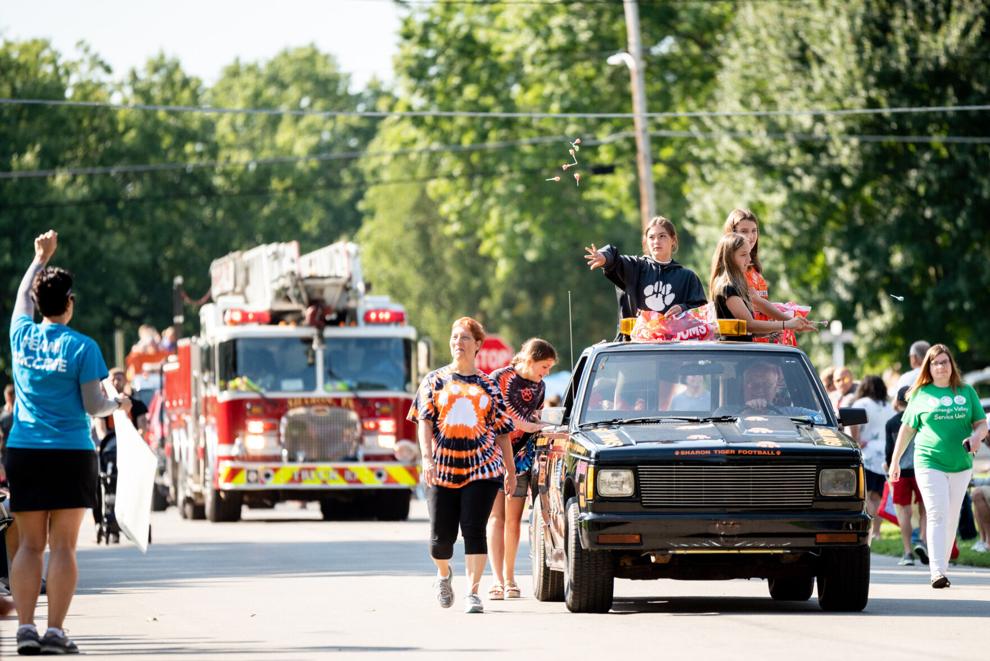 "It was really fun and I had a good time," Amelia said. "There are a lot of fun activities and I really liked it."
Amelia is one of an estimated 15,000 Mercer County residents who typically spend the day in Buhl Park to celebrate Buhl Day and Frank and Julia Buhl.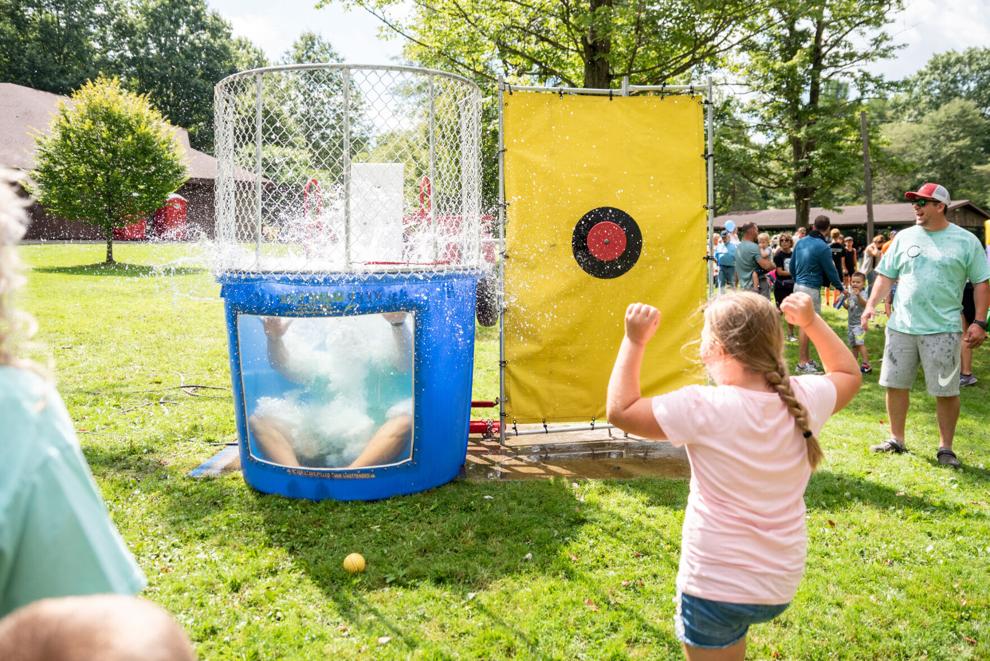 More than a century ago, the Buhls used their wealth from iron and steel making for civic philanthropy in the Shenango Valley. Their benevolence included building the 300-acre park and free golf course, the F.H. Buhl Club in Sharon, the Sharon Country Club and support for the hospital and various other charitable causes that improved the community, particularly those in need. In 1915, the community paused to say thanks to the the Buhls with a celebration they called Buhl Day, and the event continued annually until shortly after World War II.
"This is a huge crowd for 11:30," said Karen Campman Emmett, Buhl Day executive committee board member. "I think everyone is so happy to be out."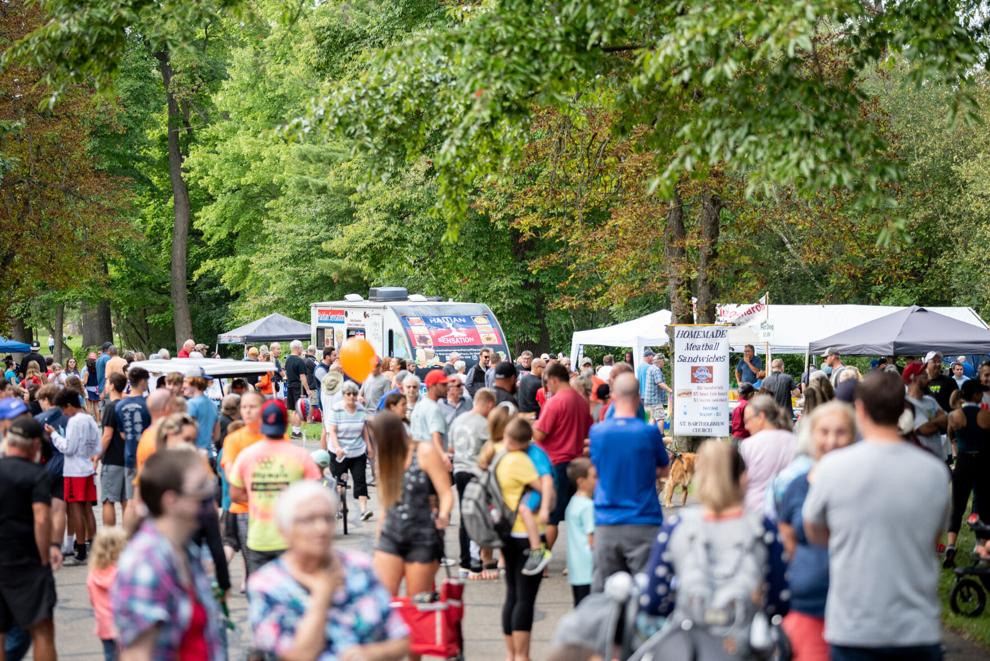 The committee cancelled Buhl Day last year due to the pandemic. This year, the park celebrates the 40th anniversary of the modern Buhl Day, which is held on Labor Day – or Buhl Day as it's known in the Shenango Valley.
"We're expecting a banner day," Campman Emmett said. "The perfect weather and people happy to be back out with people enjoying the day."
Sue McLaughlin, also a member of the Buhl Day executive committee, while waiting for the opening ceremonies to begin, talked about this year's honored guests, Amiee Mathews, Bryan and Patty Norris and Bretton and Stacey Walberg.
"Every year, we select people who have made the community a better place," McLaughlin said. "Not so much because of their employment, but because of what they have done outside of their job to make the community a better place."
The committee accepts nominations from the public, votes on them and choose the top three as honored guests.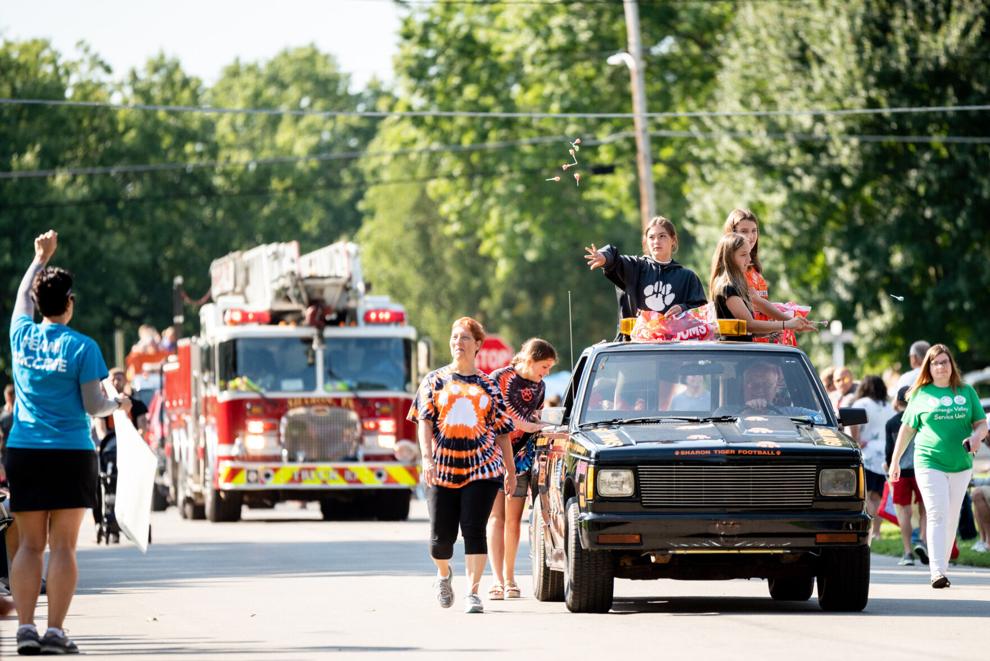 It takes a committee of 29 people to pull off Buhl Day with its honored-guests ceremony and park filled with music and other entertainment, several food vendors, bouncy houses, dunk tank, balloon animals, car show and golf outing and fishing tournament the weekend before.
"Buhl Day is a one of a kind celebration in a one of a kind park," McLaughlin said.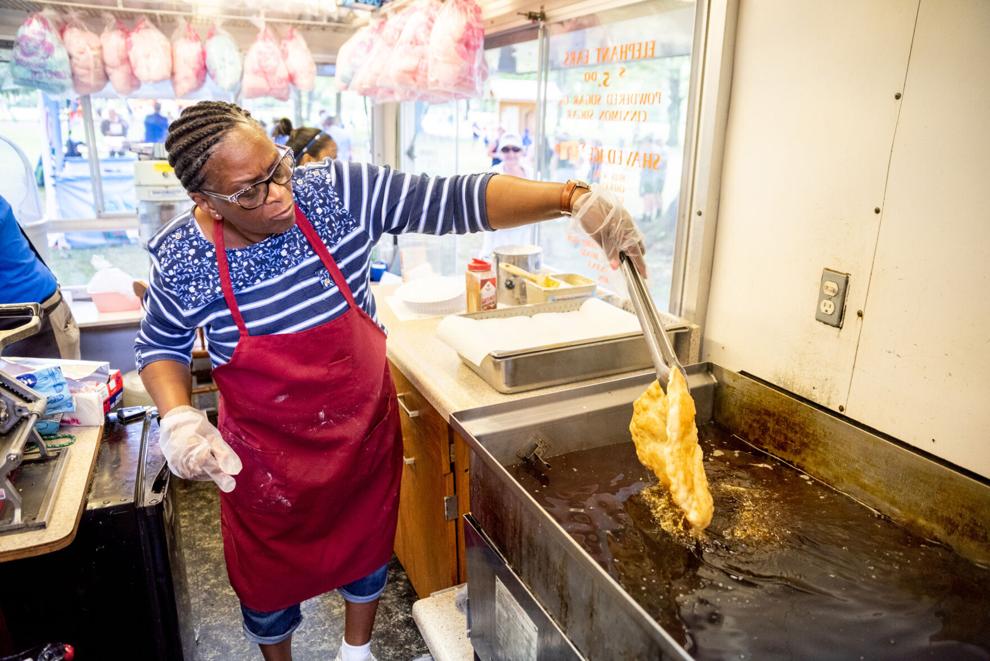 Follow Melissa Klaric on twitter @HeraldKlaric or email her at mklaric@sharonherald.com