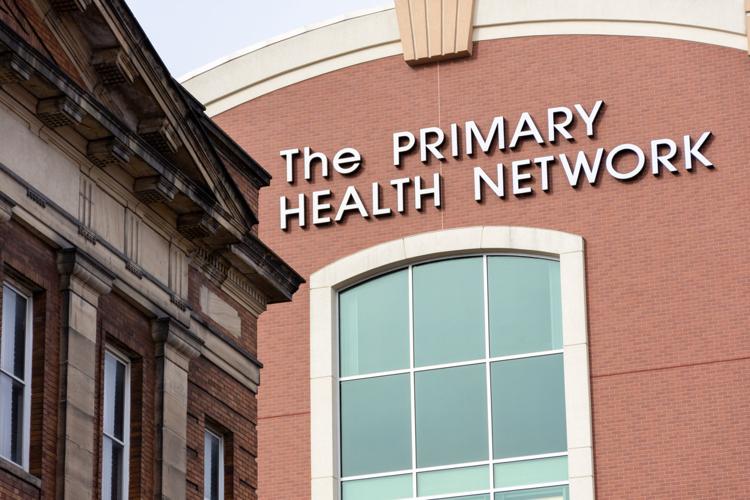 SHARON — Primary Health Network officials announced Monday that three members of its management team, including former Chief Executive Officer Drew Pierce, are no longer with the organization.
The Sharon-based health network has also cut ties with former Director of Finance Amy Stein Clark and Facilities Administrator Mark Marriott.
The PHN board of directors would not specify whether the employees were terminated, instead calling the action "management restructuring as it pursues a new direction for the network."
"PHN will continue to deliver excellent patient care and is in a solid financial position," said former PHN board president Thomas Burich, now serving as acting chief executive officer for the network. "We are confident that these changes will make the organization even better and stronger moving into the future."
PHN has appointed Carl Sizer as acting director of finance and Kevin Brant as acting facilities administrator. Sizer and Brant previously served as the network's controller and facilities field manager, respectively.
Penn State Shenango Campus Director Jo Anne Carrick, president-elect of the PHN board, will assume Burich's seat as board president.
PHN laid off roughly 100 employees last month, including 50 from the Mercer County area, which PHN Marketing Director Sara Rupp said was largely due to dental services being halted amid the COVID-19 pandemic.
PHN officials did not comment on whether the board's action to restructure the network's leadership was related to federal subpoenas issued to the health network and its affiliate, PHN Charitable Foundation on Jan 29.
Burich confirmed on Jan. 31 that subpoenas were issued to both PHN and the Charitable Foundation, but said he did not learn of the visit from federal agents until earlier that day.
Despite numerous requests for information, PHN officials have provided no additional information regarding the nature of the subpoenas issued earlier this year.
Primary Health Network, which is headquartered in Sharon, operates health centers in 17 counties in Pennsylvania and in Ashtabula County in Ohio. They provide health care services to underserved areas. The PHN Charitable Foundation is the fund-raising arm of the network.
"In light of the Coronavirus quarantine, we will continue to closely serve the primary care needs of our more than 100,000 patients with innovative telehealth and educational services system-wide," Burich said.
Pennsylvania counties served by PHN, in addition to Mercer, are Beaver, Blair, Butler, Cambria, Clarion, Crawford, Erie, Indiana, Jefferson, Lawrence, Mifflin, Northumberland, Schuylkill, Venango, Warren and Westmoreland.
UPDATE: A Primary Health Network representative informed The Herald on the afternoon of April 7 that Pierce, Marriott and Stein Clark are on administrative leave, and still employed by Primary Health Network. The representative provided no further information on their status.