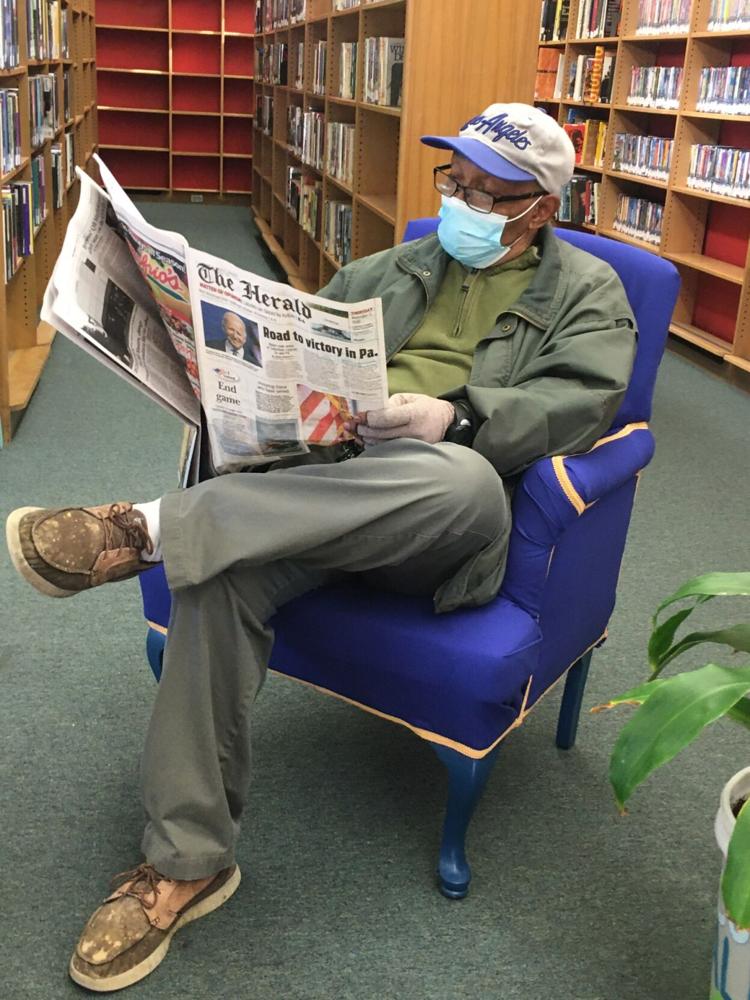 Students at West Middlesex schools would normally kick off the school year receiving new notebooks and school supplies in memory of Marla Pivarnik.
A West Middlesex graduate who died accidentally in 2013, Marla inspired her family to create the nonprofit "Marla Makes a Difference" organization, which started in 2017 to donate notebooks and other school supplies to fourth-graders at Oakview Elementary School.
The program has grown since then, but because of the COVID-19 pandemic, some schools are holding only limited in-person instruction or sticking with virtual learning — while nonprofit groups such as Marla Makes a Difference, have adapted to a pandemic that closed businesses and made fundraising difficult, if not impossible.
Organizers planned to hold a spaghetti dinner in April at the Kedron Lodge in West Middlesex. The group had gone so far as to print out tickets and had already sold about 100 of the maximum 250 people. They also had scheduled a cornhole tournament at Nancy's Middlesex Tavern in West Middlesex. Unfortunately, Melinda Pivarnik, Marla's mother, said both fundraisers were cancelled because of pandemic restrictions on large gatherings.
COVID-19 has had a double impact on Marla Makes a Difference's fundraising. Along with the canceled events, Melinda said donations declined because of the pandemic's economic effects.
"We were trying to get more things during the summer, but we couldn't go to businesses for donations because a lot of them were closed," she said.
But the pandemic didn't stop the notebook donations to schools, even if Melinda Pivarnik wasn't able to hold an in-person distribution ceremony as in past years,
Primary Health Network donated 500 notebooks, so 180 were given to fourth-, fifth- and sixth-graders at West Middlesex Area School District, 50 or 60 to fourth-graders at Musser Elementary School in Sharon, and 30 to fourth-graders at Kennedy Catholic Family of Schools.
In past years, Melinda told students about her daughter's life during the ceremonies. She was still able to talk about Marla, but this year it was through a digital presentation.
The fundraisers that were cancelled this year can still be held next year such as the spaghetti dinner, as Kedron Lodge said it would be willing to reschedule the event and already-purchased tickets are still valid, Marla's father, Michael Pivarnik, said.
Since the COVID-19 pandemic struck the nation in February and March, non-profit organizations like Marla Makes a Difference have been forced to cancel large gatherings, especially fundraisers. Donation streams are also curtailed because businesses have closed or restricted operations in response to the virus.
At the same time, many of those non-profit groups have had to confront increasing demand for their services.
Since it was created in 2017, the Buhl Regional Health Foundation has disbursed grants twice a year to community organizations for the purpose of promoting health in the area.
But as agencies across Mercer County dealt with the pandemic, the foundation opted provide smaller grants that would get the funds in use more quickly, said Mickey Gula, the foundation's former executive director, prior to her retirement at the end of September.
"We felt that our agencies were going to be busier just meeting their basic needs, and if we asked them to write a full grant application, then that takes time away from the people that they're serving," she said.
One such grant went the Community Action Partnership of Mercer County, which allowed the organization to provide baskets of cleaning products and basic items such as toothpaste for people already struggling to purchase food and other necessities, Gula said.
Buhl Regional Health Foundation also gave a grant to the Community Food Warehouse of Mercer County to provide food distributions, and also gave funding for personal protective equipment.
"Sometimes people needed help with their basic needs, like food is a basic need, or we helped provide masks in certain places," Gula said.
Buhl Park found its facilities in greater demand, at least in part because of COVID-19. Even during the most severe restrictions, when state officials asked people to stay home unless travel was necessary, people were always allowed to go outside for recreation or exercise.
Buhl Park Executive Director Tom Roskos said he noticed steady activity at the park.
Though he wasn't sure of exact numbers, Roskos said he noticed everyone from bikers to walkers taking advantage of the park's outdoor offerings, which didn't let up until around the time the school year began.
"I don't know that there has been a busier year for us from a use perspective," Roskos said. "We did have some extra measures, like we put up signs to social distance and be as cautious of everyone's personal space as we could, but it was busier than I've ever seen."
The park's summer youth program operated in the summer, but the pandemic forced it to run activities with smaller groups to allow for social distancing.
Buhl Park also lost revenue this year with no indoor fundraisers. Also, the park's pool remained closed all summer, which meant the facility lost the admission fees it would have collected.
However, the park's retained its full staff of about 10-12 employees, and it still held its golf outing fundraiser and other outdoor events.
Most of the park's free summer concert series was cancelled due to limits on crowd sizes, although the easing of those restrictions allowed for a few performances late in the year.
Social distancing pandemic guidelines actually worked in favor of one new Buhl Park program — the boat rental concession, where people can use kayaks, canoes or paddle boats on Lake Julia. Roskos said park officials hope to hold the park's annual "Winterfest" next February if conditions allow.
"I think the most challenging part is keeping a positive attitude when presented with a situation like this, and I think we did a good job," Roskos said.
Indoor centers, including libraries, have faced severe restrictions.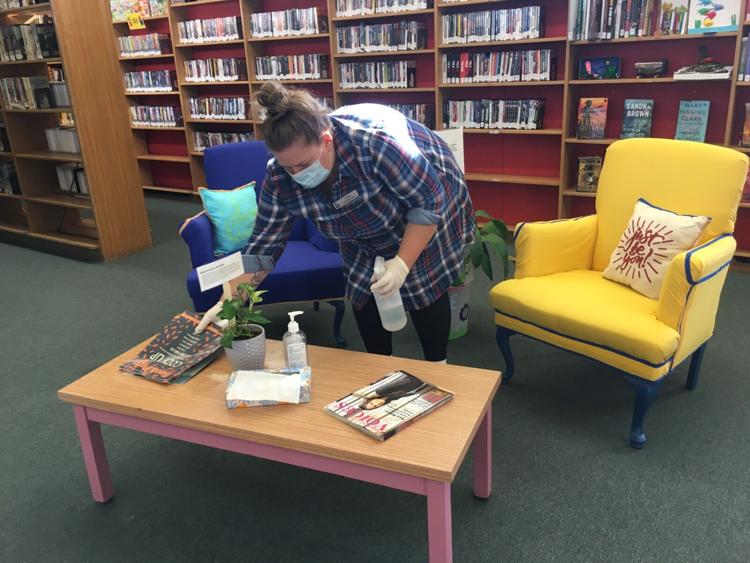 Before the pandemic, the Stey Nevant Public Library in Farrell offered more than books and computer access. The library also offered children's programs such as Children In Action and summer lunches.
Since the onset of the pandemic, the library, a branch of the Community Library of the Shenango Valley, has not been able to hold those traditional programs, although Manager Abby Kutz said the library's staff have adapted.
After the library closed in April, staff began making videos on Mondays and Thursdays each week. These videos have ranged from do-it-yourself projects for older patrons to story times for younger children, with the videos posted to the library's Facebook and Instagram pages.
"It was hard not being able to communicate with everybody, and we thought 'what can we do?' and we saw other what other organizations were doing with online programming," Kutz said.
The library reopened to patrons in June, and served as a polling location for the Nov. 3 election.
Even after reopening, the library continued to offer contactless curbside service, and some adults have taken to reserving books for themselves or their children. Library staff — wearing masks and gloves — meet patrons at the curb with their reserved books in a bag.
After the books are returned, Kutz said they are quarantined for 72 hours before they're made available again.
The pandemic did have an impact on the library's finances, as the annual Spring Fling fundraiser — which normally draws from 80 to 120 people and generates $4,000 to $5,000 toward the library — was cancelled because of restrictions on large gatherings. However, Kutz said the cancellation of in-person programs allowed the library to avoid some expenditures, which offset some of the revenue decline.
When conditions improve, she said the library has projects — including unveiling a game room donated earlier this year by Seeds of Faith Ministry, with a mural to be painted by local students — it wants to undertake.
And Katz thinks the community is looking forward to returning to library activities once again.
"There were multiple times that people told us they missed us when we were closed, whether they missed that interaction or seeing familiar faces when they came in to check out a book or send a fax or something," she said.
Like David L. Dye on Facebook or email him at ddye@sharonherald.com.