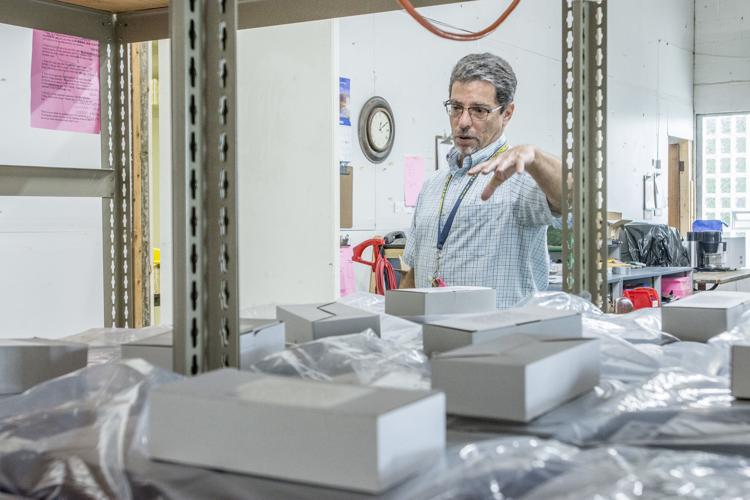 MERCER — It could take a little longer to tally the votes in Tuesday's election than it did six months ago in the primary, but the election night results will be more complete than they have been previously.
Jeff Greenburg, director of Mercer County's Election and Voter Registration bureau, said there could be a short delay in reporting results, partly because Tuesday will be the first vote with the county's new paper ballot-based system. Election workers also will count absentee ballots at each precinct on Election Night immediately after the polls close.
"Any time you are deploying a new voting system, there are things you have no control over," Greenburg said.
The polls are open Tuesday from 7 a.m. to 8 p.m.
For this election, Mercer County will roll out changes to its process, starting with the way voters will cast their ballots.
On Tuesday, voters will report to their polling sites, where election workers will hand them paper color-in-the-oval ballots. The voters will fill out their ballots and carry them to a optical scan counter, which will both store and count the votes cast.
Voters also will have the option of using a ballot-marking device, which is being employed primarily to comply with Americans with Disabilities Act voting mandates.
ES&S, based in Omaha, Neb., manufactures both the DS200 optical scan counter and the ExpressVote ballot marking device. Mercer County spent $976,000 for the devices.
With the optical scan device, poll workers will be able to count absentee ballots on election night along with the other votes cast that day. In May, when county voters cast ballots on the ES&S-manufactured iVotronic touchscreen machines, county election officials counted absentee ballots the Friday after the election, leaving some races undecided for days.
This time, Greenburg said "99 percent" of the votes will be counted and released on election night at the county's web site.
Mercer County eliminated 10 voting districts, starting with Tuesday's election, going from 100 to 90 polling sites. Greenburg said previously that county officials consolidated voting districts with an eye toward minimizing impact to voters as much as possible.
Most of the consolidation moves involved combining two or more districts that already voted in one location. For example, the old 1-1 and 1-2 districts in Farrell, which took ballots at the city building, were combined into a new 1-1 District, but voters will still continue to vote in the city building.
The consolidations eliminated two polling locations in Farrell, one in Jefferson Township, four in Sharon, one in Sharpsville, one in South Pymatuning Township and one in Springfield Township.
More than 8,200 people are affected by the consolidation, but about 6,350 will vote Tuesday at the same venues they used to cast ballots in May. All affected voters have been notified by mail of their district changes.
Follow Eric Poole on Facebook and Twitter @HeraldEricPoole. Email him at epoole@sharonherald.com.