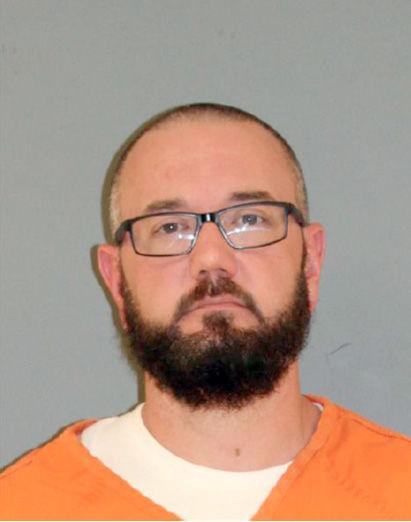 Updated: 10-3-19 to correct an error in the headline stating that Lynn waived his hearing.
SHARON – The case of a man accused of sexually assaulting a 9-year-old girl has been held over to Common Pleas Court of Mercer County.
Adam J. Lynn, 37, of 465 Grant St., is charged with aggravated indecent assault of a child, aggravated indecent assault of an unconscious child, unlawful contact with a minor and indecent assault of a person younger than 13.
District Judge Dennis M. Songer of Sharon ruled the charges held for court last week in a preliminary hearing. Lynn is scheduled for a preliminary arraignment on Nov. 26 in common pleas court.
According to an affidavit of probable cause, police were alerted to the issue by a report from officials at Case Avenue Elementary School in Sharon. The child told school personnel that she had been sexually violated by a man named "Adam" on several occasions starting in 2017.
The child told an interviewer from the Mercer County Children's Advocacy Center that Lynn touched her several times inappropriately while she was in bed sleeping. A relative of the child told police that she caught Lynn in the child's room twice.
Lynn is already listed as a sexual offender subject to lifetime Megan's Law provisions, stemming from an indecent assault conviction in 2000. 
Lynn, a former lifeguard at what was then the F.H. Buhl Club, pleaded guilty to aggravated indecent assault in October 2000 in the sexual assault of a 10-year-old girl at the Sharon athletic club the previous May. 
Police said that Lynn, then 18, had coerced the girl into a utility room at the club, where he persuaded her to remove her swimsuit and allow him to touch her. 
Lynn was sentenced to 2 to 10 years in a state penitentiary for the indecent assault charge. It is unclear how much time he served.
He was charged Sept. 26 with failure to report because Sharon police said he did not comply with Megan's Law reporting rules when he changed employers.
Lynn remains in Mercer County Jail on a $250,000 bond.
Follow Melissa Klaric on Twitter and Facebook @HeraldKlaric, email: mklaric@sharonherald.com