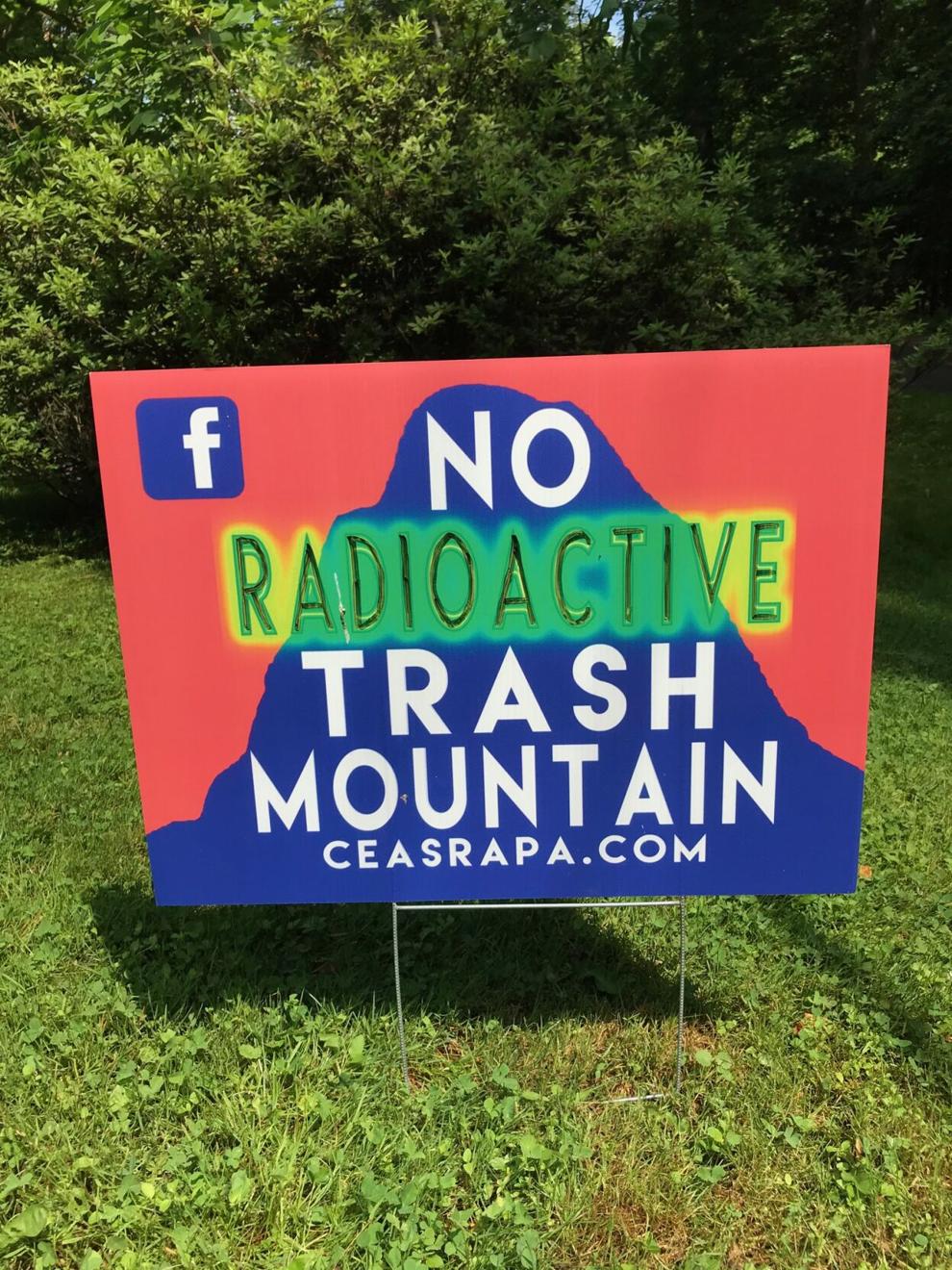 GROVE CITY — A series of bills in the state House that could prevent potentially radioactive wastewater from being brought to a Mercer County site will be the main topic at an upcoming virtual town hall this week.
The town hall will be hosted by CEASRA, or the Citizens' Environmental Association of the Slippery Rock Area, and is scheduled for 7 p.m. Thursday.
Several bills now entering the state House would regulate radioactive drilling waste from hydraulic fracturing. Jane Cleary, a Pine Township resident and opponent of plans to store the wastewater locally, said three in particular are aimed at landfills.
Those bills could affect plans to store wastewater in a planned landfill, to be operated by Tri-County Industries, in Pine and Liberty townships near Grove City.
CEASRA has fought Tri-County's planned landfill for several years due to concerns over pollution from potentially hazardous and radioactive waste that could be taken to the site.
Two of the bills, HB 1353 and HB 1354, would amend the definitions of "hazardous" to include oil and gas waste, and establish requirements for proper testing and treatment of the waste.
The third bill, HB 1355, would address disposal practices used by the oil and gas industry, which is able to take their radioactive and hazardous waste to municipal and sanitary landfills under an exemption by the Environmental Protection Agency, according to information from the office of state Rep. Sara Innamorato, D-21, Allegheny County.
The state Department of Environmental Protection approved Tri-County Industries's application for a municipal waste landfill permit. The landfill to be off state Route 208 about two mile south of the Grove City Premium Outlets outlet mall. Tri-County previously owned a landfill at the same location that was closed in 1990.
Tri-County is in the process of securing other necessary permits, including wetlands and air permits, Cleary said.
Members of the public, including CEASRA, are appealing the application, although a resolution may not be reached until the fall, Cleary said. If the appeal fails, the citizens could take the application to civil court, although the cost could be expensive.
"What's at stake here is incredible," Cleary said.
Among the speakers at the event will be Dr. John Stolz, director of the Center for Environmental Research and Education at Duquesne University. Stolz has spoken at previous public meetings regarding the landfill, and was referred to as a "subject matter expert" by CEASRA President Bill Pritchard.
If the planned landfill ultimately moves forward, Cleary said Stolz has even offered to test the leachate —water filtered of solid pollutants as it passes through the material that lines the landfill — for radioactivity, free of charge for CEASRA.
Though this meeting will be virtual, previous public meetings about the proposed landfill and pollution issues were well-attended by the public. Pritchard said most attendees spoke against the landfill.
"Whenever there's a call to action, the community is always very responsive, but this is a long, drawn-out process," Pritchard said.
He said elected officials were encouraged to attend. Cleary said state Rep. Tim Bonner, R-8, Pine Township — the proposed landfill is in his district — planned to attend. State Sen. Michele Brooks, R-50, Jamestown, who represents Mercer County in Harrisburg, and Innamorato and were planning to send representatives.
Those who wish to participate in the virtual town hall can email ceasra@zoominternet.net, to receive a Zoom link for the town hall, Cleary said.
Pritchard said he hopes those who participate come away more knowledgeable regarding the landfill's environmental risks and share their opinions with decision makers.
"People will have a better understanding of the hazards associated with oil and gas products," Pritchard said, "and, if they feel compelled to reach out to their representatives, tell them how they feel and what they don't want to happen."
Like David L. Dye on Facebook or email him at ddye@sharonherald.com.